Appliance Removal
We haul old appliances so you don't have to
---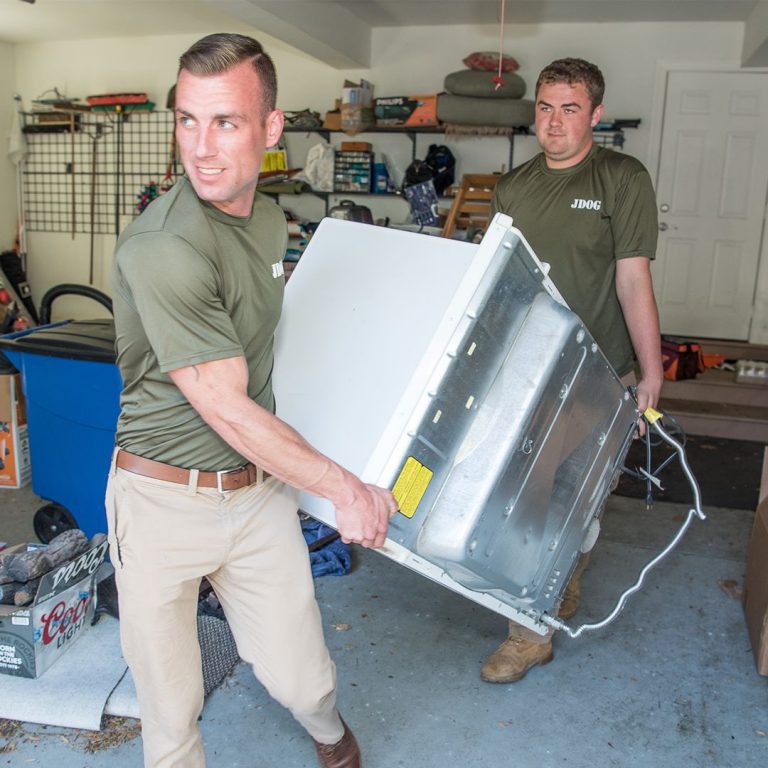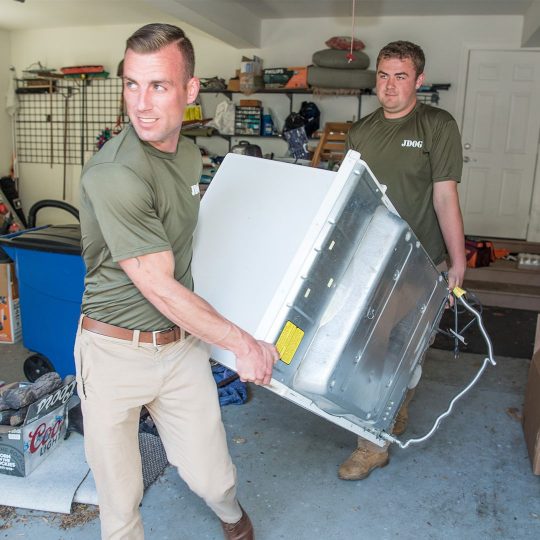 At some point, all appliances need to be replaced. However, most trash companies will not pick them up, so hauling them to the curb is not an option – plus they're too heavy to lift anyway. Appliances contain chemicals that are harmful to the environment. These chemicals deplete the ozone when they are in a landfill. At JDog Junk Removal & Hauling, we remove old appliances and safely dispose of them. If they are in good working order, we will find someone in the community who can use them
Appliance disposal: Here's what to expect
We arrive on time for the scheduled appointment.
Show our team members the appliance you need them to collect.
It's as good as gone – and it will not impact the environment.
Recycling and Donating Old Appliances
At recycling facilities, individual pieces of appliances are taken apart and separated from the hazardous materials and non-recyclable parts. Metal, plastic, and glass are valuable materials found in most appliances.
Appliances contain chemicals and toxic substances that leak out into landfills, contaminating the soil, air quality, and groundwater.
Appliances that are still in working order can be donated to people in need.
More Questions About Appliance Disposal?
Find out more about us and the other junk we remove.
---
The JDog Junk Removal & Hauling Promise
Mission-Driven
We are on a mission to empower Veteran business ownership. We believe in Respect, Integrity, and Trust. We follow the principles of hard work, dedication, and community service.
Transparent Pricing
Our up-front junk removal pricing is based on weight and volume, and includes labor, travel, transport, and disposal or recycling. Get a free estimate and we'll contact you with pricing.
Eco-Friendly
We reuse, recycle, resell, and re-purpose your items whenever possible. 60-80% of the items we haul away are kept out of the landfill.
Respectful Service
We arrive when expected. We respect your time, your home and your belongings. We are licensed, where required, and fully insured.
---