E-Waste Recycling
We recycle electronic waste the right way
---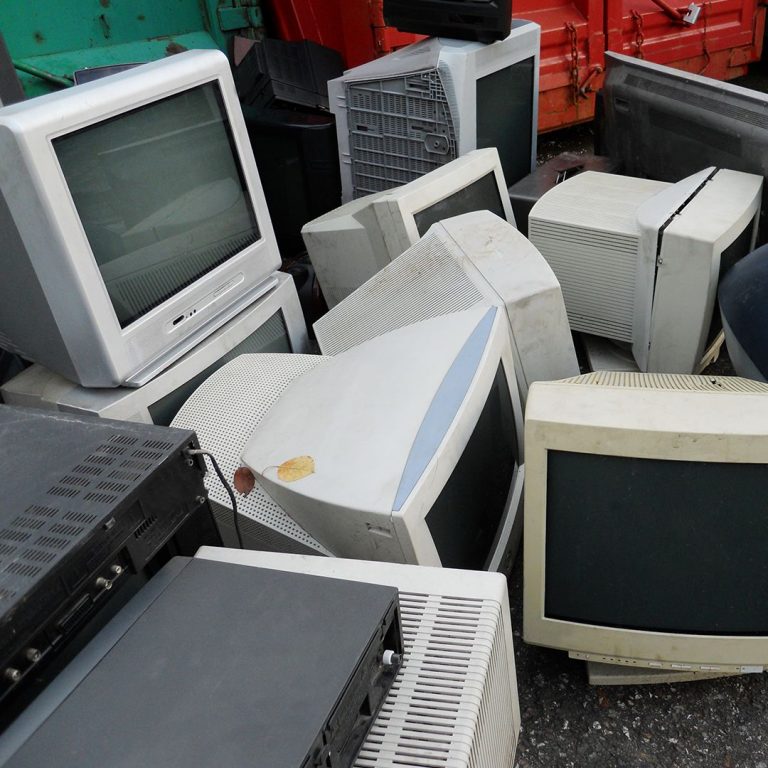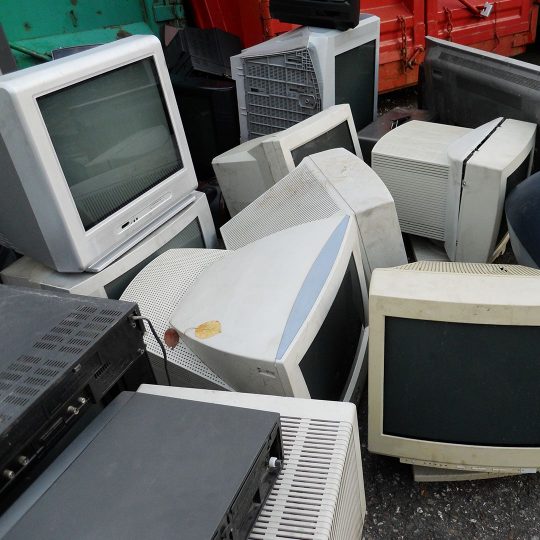 The technology boom we're experiencing has resulted in a lot of exciting new products. Unfortunately, it's also producing a lot of waste. This is due to old electronics being tossed while they're still functional. As a result, landfills are filling up fast. E-waste is made of materials that pose an environmental hazard when they're disposed of improperly. JDog Junk Removal & Hauling works with facilities that recycle your old, unwanted devices.
How It Works
Here's what to do:
We arrive on time for the scheduled appointment.
Show our team members to the electronic waste you need them to collect.
We Know Where to Recycle Electronics
JDog takes your electronic waste to recycling facilities where the items are sorted, taken apart, and separated by type. Metal, glass, plastic, and other materials are recycled into new products while the parts that can't be recycled are disposed of responsibly.
What We Accept:
Computers
Computer monitors
CD and DVD players
Fax machines
Mobile phones
Printers
Stereo systems
Televisions
VCRs
Video games and consoles
More Questions?
Find out more about us, e-waste removal, and the other junk we remove.
---
The JDog Junk Removal & Hauling Promise
Mission-Driven
We are on a mission to empower Veteran business ownership. We believe in Respect, Integrity, and Trust. We follow the principles of hard work, dedication, and community service.
Transparent Pricing
Our up-front junk removal pricing is based on weight and volume, and includes labor, travel, transport, and disposal or recycling. Get a free estimate and we'll contact you with pricing.
Eco-Friendly
We reuse, recycle, resell, and re-purpose your items whenever possible. 60-80% of the items we haul away are kept out of the landfill.
Respectful Service
We arrive when expected. We respect your time, your home and your belongings. We are licensed, where required, and fully insured.
---