Refrigerator Removal and Recycling
We responsibly dispose of your old refrigerator so you don't have to
---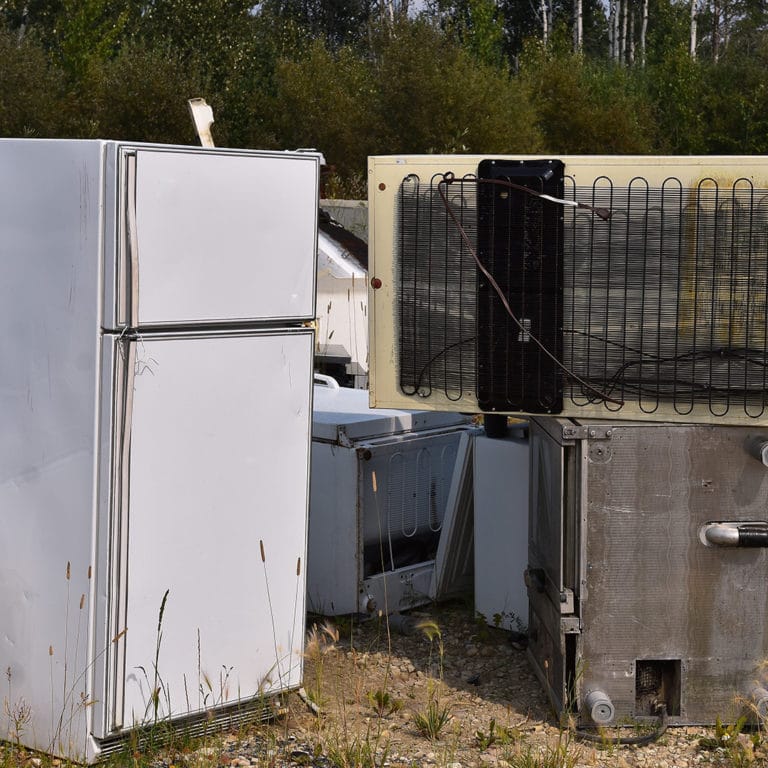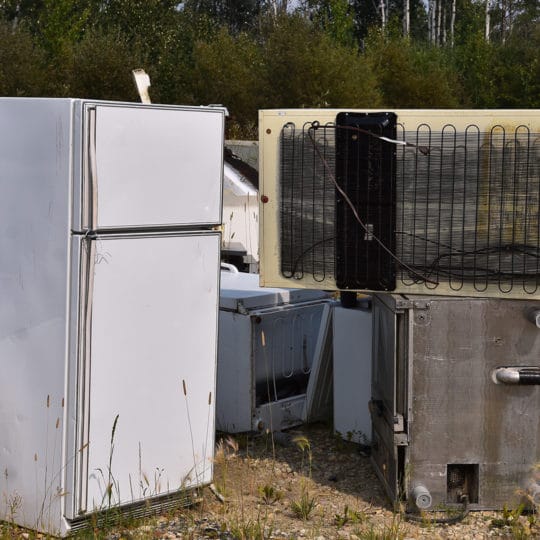 Lifting an old refrigerator on your own is next to impossible. Finding a way to transport it is no easy task, either. Refrigerators are heavy, chemical-filled appliances that require specific disposal methods. More often than not, it's best to leave refrigerator removal to the pros.
How It Works
Here's the refrigerator removal process:
We arrive on time for the scheduled appointment.
Show our team members to the refrigerator you need them to collect.
Why Recycling Your Old Refrigerator is a Must
Major appliances — refrigerators in particular — are filled with the chemical freon to maintain their cold temperatures. Freon is toxic and harmful to the environment because of the greenhouse gases it emits.
JDog makes every effort to donate fridges in working condition.
If your fridge is no longer usable, JDog takes it to be recycled. While not every part is salvageable, some metals, plastics, and glass are recycled while the dangerous chemicals are safely destroyed.
More Questions?
Find out more about us, refrigerator removal, and the other junk we remove.
---
The JDog Junk Removal & Hauling Promise
Mission-Driven
We are on a mission to empower Veteran business ownership. We believe in Respect, Integrity, and Trust. We follow the principles of hard work, dedication, and community service.
Transparent Pricing
Our up-front junk removal pricing is based on weight and volume, and includes labor, travel, transport, and disposal or recycling. Get a free estimate and we'll contact you with pricing.
Eco-Friendly
We reuse, recycle, resell, and re-purpose your items whenever possible. 60-80% of the items we haul away are kept out of the landfill.
Respectful Service
We arrive when expected. We respect your time, your home and your belongings. We are licensed, where required, and fully insured.
---