Television Removal: Your Options
What to Do with Your Old TV
---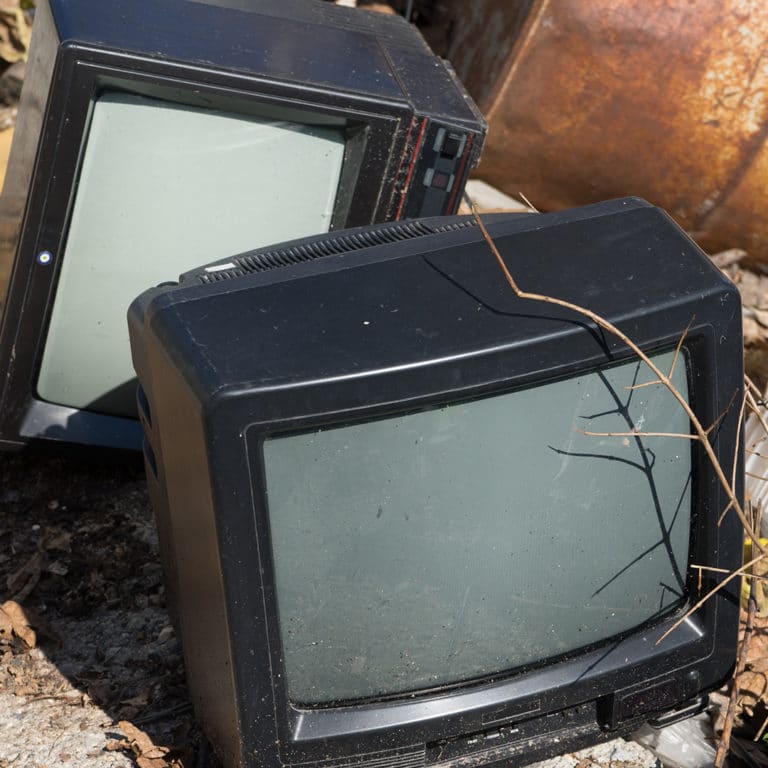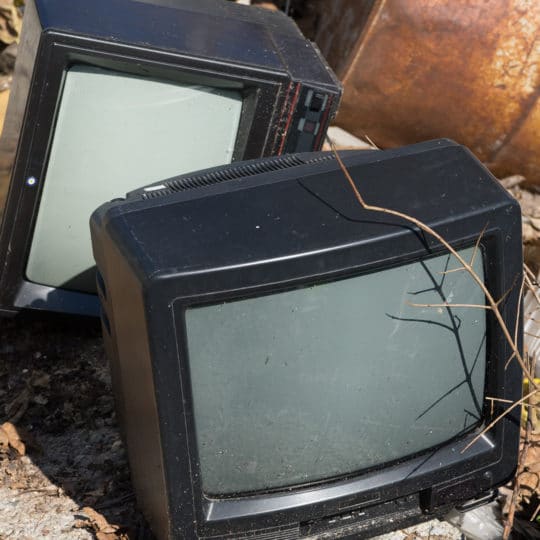 Few things are more exciting than when you get to sit down on the couch and experience the first viewing on your new TV. But, before you can sit back, relax, and enjoy the show, there is a lot of work that needs to be done like mounting your TV, setting it up, and getting rid of your old television. While you can accomplish most of this in one afternoon, the television removal process isn't quite as simple and may take you longer to coordinate because you shouldn't send it to the landfill with the rest of your trash. Learn what your options for television removal are.
Television Removal: Your Options
Sell it. Like many old electronics, you can make money off of your old TV. Put it up for sale on your local yardsale site like Facebook Marketplace, Craigslist, or Nextdoor. Even if it's not the latest technology, you might find someone who doesn't mind an older TV or there could be someone looking for TV parts.
Take it to a recycling center. If your old TV isn't in workable condition or you aren't interested in selling it, you can take it to a recycling center that specializes in electronics. You can use sites like Earth911.com to find a location by searching by the item you want to recycle and your zip code. You can then take it to that center and have it recycled (likely for a small fee).
See if your community has an e-recycle day. Some communities have periodic events for recycling electronics to keep the toxic chemicals out of landfills. If you have storage space in your home, consider holding onto your TV until this possibly free community event.
Hire a company to haul it. Junk hauling companies like JDog Junk Removal & Hauling are here to help you recycle or donate your old, or unwanted, electronics. When you call the Veterans and Military family members at JDog Junk Removal & Hauling, you can expect transparent pricing and that we'll arrive on time and in uniform. Give us a call today at

844-GET-JDOG

to schedule an electronic pickup at your convenience.