Safety Tips for Your Attic Cleanout
5 Things You Should Do
---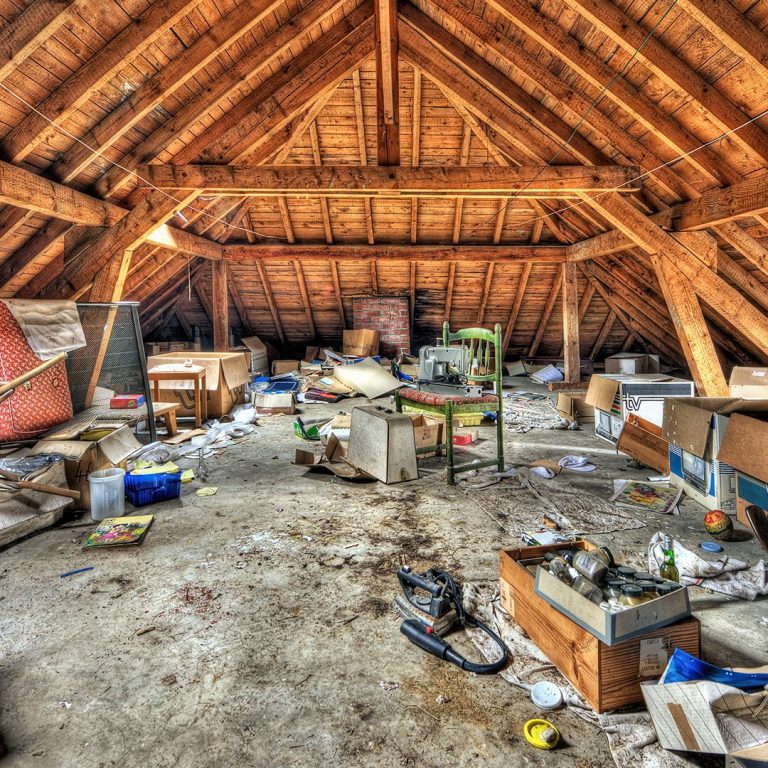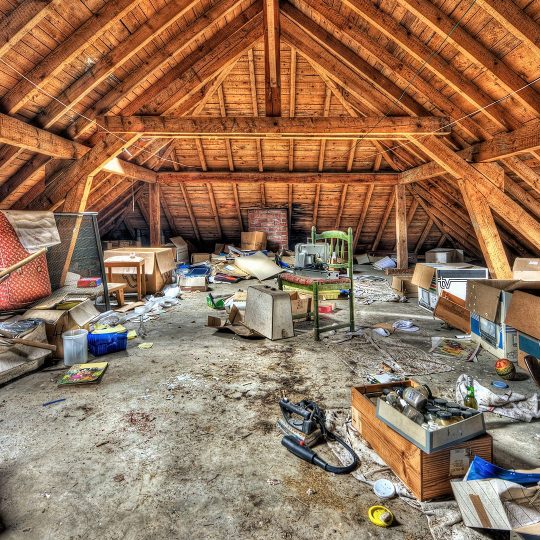 June is National Safety Month, when the National Safety Counsil encourages people to evaluate safety in the "workplace and anyplace." That includes your home! Organizing and cleaning your attic isn't as simple as other places in your house. Learn safety tips for your attic cleanout.
Safety Tips for Your Attic Cleanout
Look at the weather. Your attic is particularly sensitive to temperature because, unlike other areas of your home, it generally doesn't have any heating or cooling system. Attics can reach an incredible 150°F, which is a severely unsafe environment. Plan your cleanout during a week where the weather is mild.
Watch where you walk. Unless your attic is finished, you likely only have boards as flooring in certain areas of the attic. You probably have fiberglass insulation (the pink, foam-type material), in other areas. If you accidentally step on the insulation, you could fall right through the ceiling.
Be careful about carrying items up and down. Carrying heavy items down stairs is risky enough. Carrying them down a ladder is a recipe for injury. When going up and down, you should always face the ladder. So, you might need a partner to get things where they need to be.
Make a plan to minimize your time in the attic. Because of the many safety risks, it's important to go into your cleanout with a plan. Are you simply inventorying your holiday decorations? Or are you taking down the baby toys to donate? It's easy to get distracted, making fall and temperature-related injuries more likely to occur.
Call JDog Junk Removal & Hauling for help. We'll handle all the work—all you have to do is tell us what you'd like to see gone. When you call us, you'll receive transparent pricing, and we'll show up on-time and in uniform. Call us today at

844-GET-JDOG

for help with your attic cleanout.