How to Plan Your Attic Cleanout
A messy attic can mean more than a few lost items.
---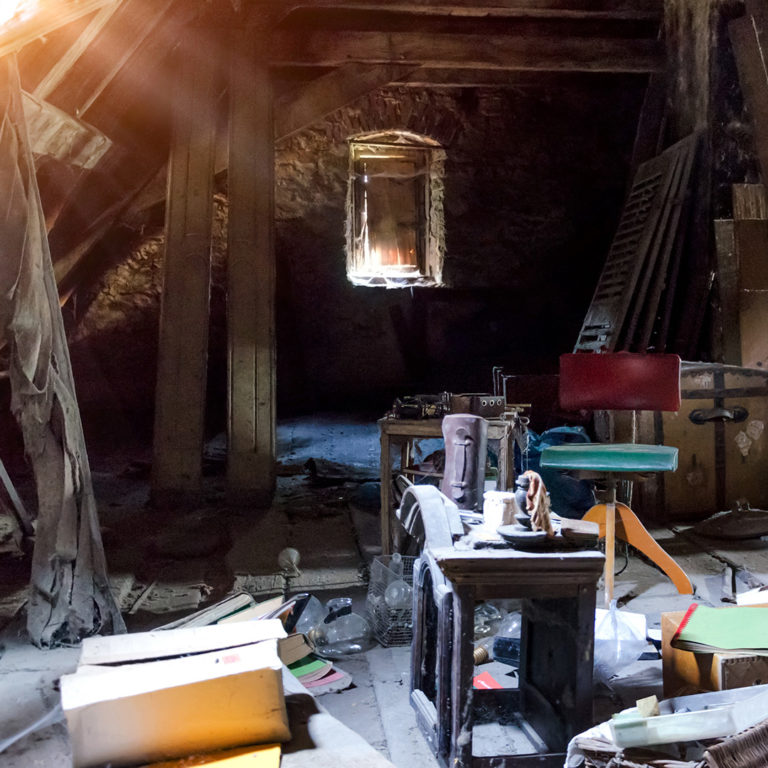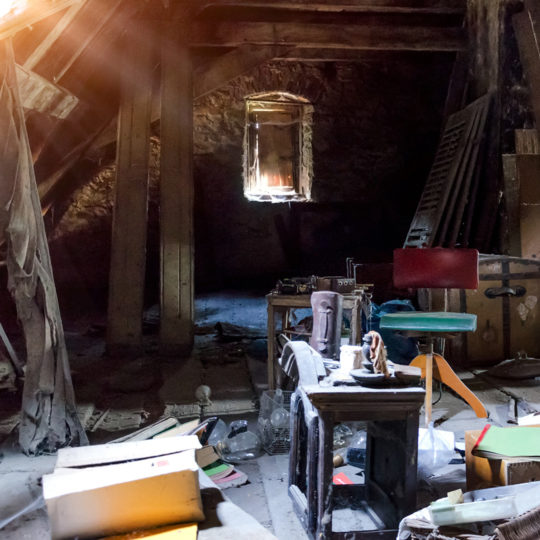 Attics are a great place for storage, but they can easily become a place where you let your random possessions pile up. If you're finding that there's so much stuff in your attic that you're misplacing things or having trouble moving around, it might be time to do something about it. Here's how to plan your attic cleanout.
How to Plan Your Attic Cleanout
First, empty all the contents of your attic. Clear out everything, including furniture, boxes, storage containers, and garment bags. Larger items can be placed out of the way and moved around as you clean in a later step.
Clean your items now. Hose them down, dust them, or put them through a washing machine cycle. Then look into upgrading your storage system. Replace cardboard boxes with sturdier bins. Then throw away old, unwanted, and damaged items.
Next, it's time to thoroughly clean your attic. Vacuum the floors and dust all walls, columns, window sills, beams, baseboards, and frames.
Now check for mold, insulation issues, or any signs of pest activity. Clutter attracts pests and can hide mold and spotty insulation, so this is an opportune time to check and then do any routine maintenance your attic might require. It might be necessary to call in the help of a mold remediation specialist, insulation company, exterminator, or electrician (if pests have gotten to your wiring).
Finally, put all of your items and boxes back after thoroughly dusting off your storage boxes and other items.
The team at JDog Junk Removal & Hauling abides by a code of ethics gained through their military service and they operate with the values of Respect, Integrity, and Trust. We pride ourselves on our friendly customer service and our team has earned a well-deserved reputation for punctuality, professionalism, and honesty. Contact us today by calling

844-GET-JDOG

to schedule a pickup for your upcoming attic cleanout.