What to Do with Old Appliances
Your Options
---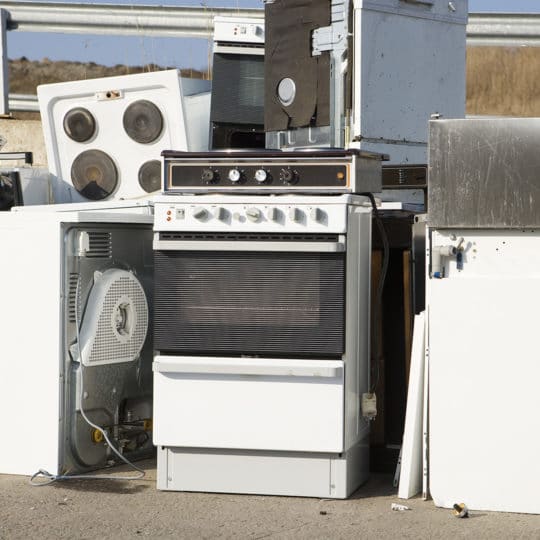 The good news about getting a new appliance is that you can upgrade and get one that fits your home, lifestyle, and needs better. Some will even cut down on your energy bill. The bad news about getting something new is that you have to figure out what to do with old appliances. Read on to learn about your options.
What to Do with Old Appliances
See If They'll Take Away Your Old Appliances When A New One is Delivered
Replace your old appliance with a new one from a store that offers recycling services. Ask your local appliance store if they'll pick up your old appliance when they deliver the new one.
Recycle It
There is a vast number of appliances can be recycled. Here's a list of a few popular ones:
Refrigerators
Freezers
Air conditioners
Dishwashers
Washing machines and dryers
Lawnmowers
Vacuum cleaners
Refrigerators
Stoves, toasters, and ovens
Microwaves ovens
Find a nearby recycling center online. For example, you can try searching for facilities through Earth911. Or, just try a simple Google search! There is a good chance of there being a number of appliance recycling centers in your area that are willing to accept used models for a small fee.
Ask Your Waste Management Company
Call your local trash company to ask if they'll accept your old appliance. Some municipalities offer periodic pickups or drop-off events for your smaller appliances.
Check in with Your Utility Company
Another idea is to ask your utility company if they have an appliance recycling program. Utility companies encourage the use of newer, energy-efficient models, so they might be of help.
JDog Junk Removal & Hauling Hauls Old Appliances
The Veterans and Military family members at JDog Junk Removal & Hauling haul old appliances so you don't have to.  Skip the stress of figuring out what to do with your old appliances and call us at 844-GET-JDOG.