Should You Use a Dumpster Rental or Junk Removal Company?
Which Is Right for You?
---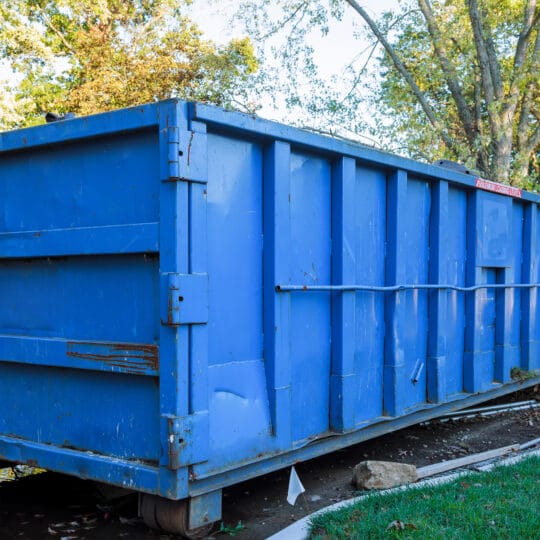 You have a big project planned. Maybe you're demoing to get ready for a kitchen remodel. Or perhaps you're finally looking at the nearly endless items in your attic that can finally be tossed. When you're dealing with a large amount of junk that can't wait for trash day, you will probably need a dumpster rental or junk removal company. Which is right for you?
Dumpster rental
When you get a dumpster rental, you're left to do the work and fill it with garbage yourself.  They are great for people who like to DIY their projects and need to throw things away as they work. With a dumpster, you can work at your own pace.
The drawback, however, is that you'll need to fill out paperwork for permits and pay for dump fees as necessary. You might not even be able to rent a dumpster where you live! Contact your local municipality to inquire about the rules pertaining to dumpsters on your property.
Junk removal companies
Hiring a junk removal company to take away your garbage is a convenient alternative to doing the heavy lifting yourself. Pricing for a trash removal job is done by volume, so your individual job will be priced accordingly at the time of service.
Junk removal companies are ideal for those with physical limitations, time constraints, and for those who don't have the room on their property to fit a dumpster.
JDog Junk Removal & Hauling Handles Junk Removal of All Sizes
A junk removal service like JDog Junk Removal & Hauling comes in to haul away all the items you could also put in your dumpster rental, plus some! From a single item, decluttering project, or a complete estate cleanout, JDog Junk Removal & Hauling will come to you and haul away almost anything. We will even sweep the areas we service before we leave to ensure your home looks as clean as it did before we came. Contact us for your residential junk removal needs by calling us at 844-GET-JDOG today!