We're JDog Junk Removal and Hauling, the trusted team of Veterans, Veteran and Military family members who are eager to serve you and haul away your junk in Chicago, Illinois. Striving to make our community a better place, we serve you with Respect, Integrity, and Trust—the same values we lived by in the Military—and donate and recycle 60% to 80% of the items we haul. We help members of our community when they're tackling big and small projects, like remodeling their kitchen, getting rid of corporate office furniture, replacing their mattresses, and downsizing to a place in City Center. JDog Junk Removal & Hauling is ready to serve Chicagoland. Give us a call today at 844-GET-JDOG.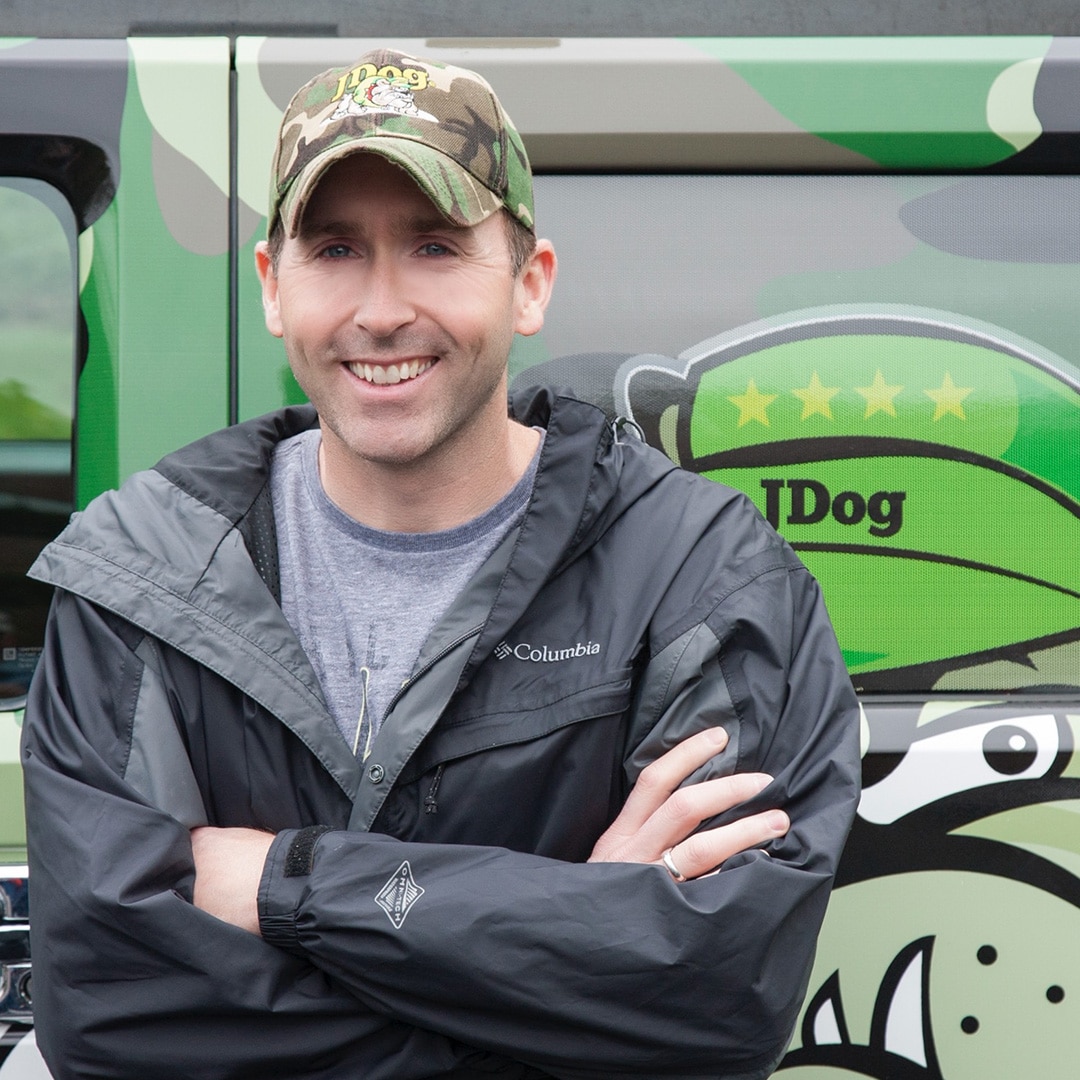 Ray Hill was born and raised in Elmhurst. He attended the University of Notre Dame on an NROTC Scholarship. After graduation Ray served for four and a half years on active duty in the U. S. Navy. Stationed in San Diego, CA, Ray served as Gunnery Officer aboard the USS Gary (FFG-51) and the USS Thach (FFG-43) from 1998-2000. He went on to serve as the Main Propulsion Assistant aboard the USS Cleveland (LPD-7) from 2000-2002.
In 2002, Ray returned to Elmhurst, where he now lives with his wife, Tess and their three wonderful children. Ray and his team are eager to service Chicago's western suburbs.
Elisabet Reyes came from Puerto Rico to Philadelphia in 2009 after her family was severely affected by the 2008 financial crisis. After high school, Elisabet enlisted in the United States Army in 2011 as a Petroleum Supply Specialist, where she served six years in the Army Reserves. After graduating basic training in Fort Jackson, she transitioned to the ROTC program as an SMP cadet. During her college career, she earned a scholarship to conduct research in Barcelona, Spain where she was able to study the brain of multilingual individuals like herself. She earned her degree in Human Development and Family Studies from Penn State University as well as a specialty in trauma. She continues to serve in the IRR as she pursues her PhD in clinical psychology as an officer.
Elisabet's passion has always been helping fellow Veterans and troubled youth who struggle with mental health issues such as PTSD by employing support techniques like Resilience Focused Therapy to help them identify and build upon their strengths.
Running a junk removal business wasn't something Elisabet ever thought of doing, but after meeting a franchise owner outside of a Chipotle and impressing the owner with her work ethic, she was invited to fly to Milwaukee and see what JDog was about. It was a perfect match. She packed her Jeep and left sunny San Diego to move to the Midwest.
Some of Elisabet's passions and hobbies include playing the violin, painting, and traveling all around the world. Her goal is to continue to help fellow veterans and troubled youth by empowering them using junk removal as a tool.
Service Area
Villa Park
Lombard
Addison
Westchester
Lake Barrington
Deer Park
Hawthorn Woods
Wauconda
Winthrop Harbor
Grayslake
North Chicago
Libertyville
The JDog Junk Removal Promise
Mission-Driven
We are on a mission to empower Veteran business ownership. We believe in Respect, Integrity, and Trust. We follow the principles of hard work, dedication, and community service.
Transparent Pricing
Our up-front junk removal pricing is based on weight and volume, and includes labor, travel, transport, and disposal or recycling. Get a free estimate and we'll contact you with pricing.
Eco-Friendly
We reuse, recycle, resell, and re-purpose your items whenever possible. 60-80% of the items we haul away are kept out of the landfill.
Respectful Service
We arrive when expected. We respect your time, your home and your belongings. We are licensed, where required, and fully insured.
---