We're JDog Junk Removal and Hauling, the trusted team of Veterans, Veteran and Military family members who are eager to serve you and haul away your junk in Orlando, Florida.  We serve you with the same values in which we served our country—Respect, Integrity, and Trust—when you are renovating your bathroom, getting new patio furniture, upgrading an office building, or replacing your clunky entertainment console. Keeping our great community true to its name The City Beautiful, we donate and recycle 60% to 80% of what we haul, keeping as much out of the landfill as possible. Ready to start your home or business project? Call us today at 844-GET-JDOG.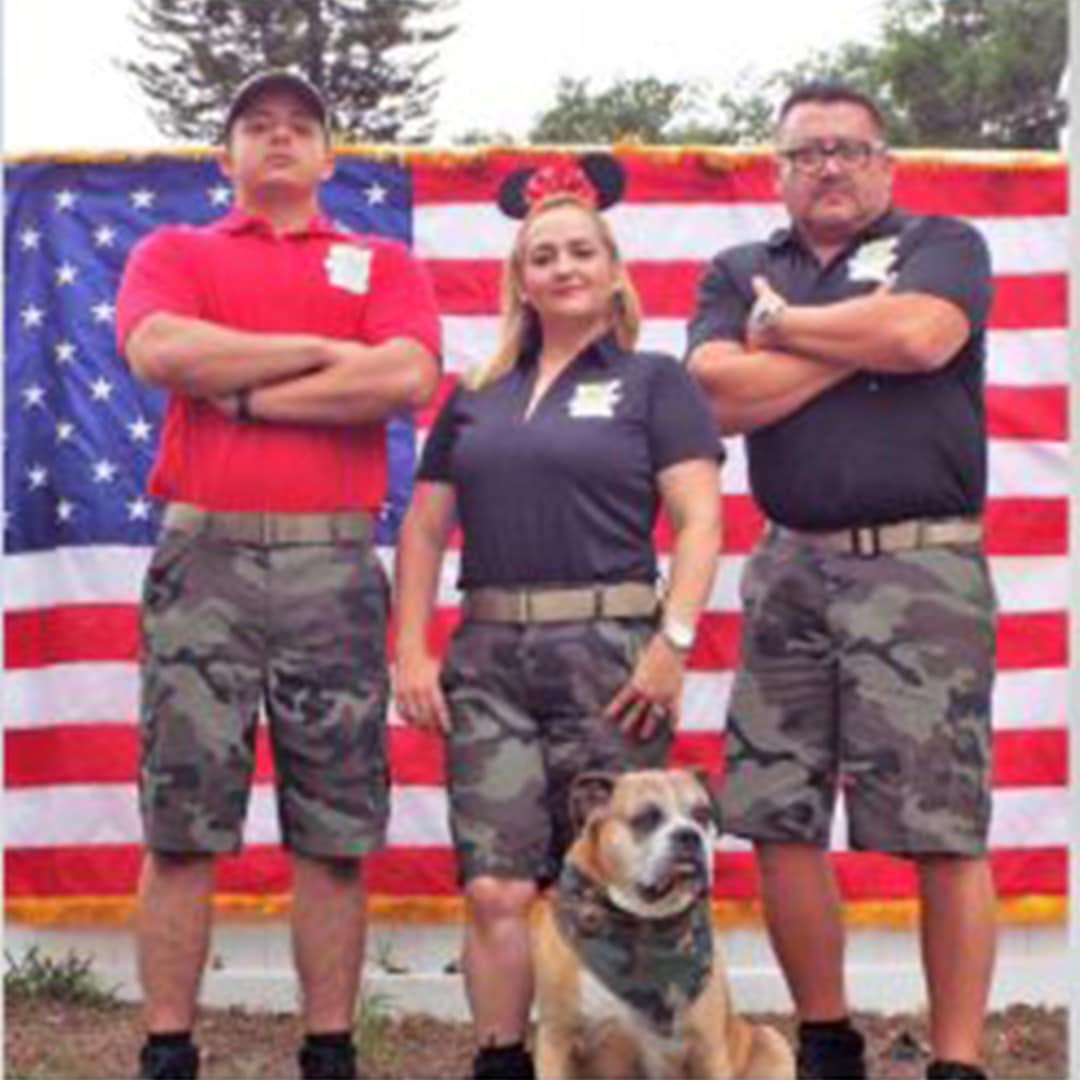 Nic & Alexandra Villamizar
U.S. Army
J. "Nic" Villamizar is a Retired Army Officer that served 27 years on Active Duty. In June of 1986, He graduated from Miami Sunset Senior High School and by August of the same year, he was already in Boot Camp at Fort Jackson, S.C.
He served as a Supply Technician with the 108th Air Defense Artillery in Kaiserslautern Germany. He transferred to the 1-3 Air Defense Battalion in Fort Carson, CO where he also graduated from Pikes Peak Community College. Afterwards, Nic went to the 1st Signal Brigade in Taegu, Korea with subsequent duty at TX A&M University Kingsville, TX where he obtained his undergraduate in Business.
Nic is a graduate of Officer Candidate School (OCS), Airborne School, Captain's Career Course and Command and General Staff College all at Fort Benning, GA. As a Logistics Officer, he served with units in Germany, Hungary, Egypt, Colombia, Kuwait, Iraq and Afghanistan where he earned distinctions and commendation medals for actions in the battlefield.
Upon his Army retirement in 2013, he went to work for a major Defense Contractor Company in Monterey, CA. He moved to Florida in February of 2017 to start JDog Orlando, where as a civilian will continue to serve by helping and hiring fellow Veterans while re-purposing and re-homing materials people no longer want in their homes or businesses.
Nic has been married to Alexandra for 28 years and they have two children Daniela and Nicolas. Daniela is an Attorney in Atlanta, GA and Nic Jr. is working shoulder to shoulder with his father in JDog Orlando after his enlistment with the United States Marine Corps. The family enjoys riding motorcycles, bicycles and fishing!
Service Area
Altamonte Springs
Apopka
Casselberry
Celebration
Clermont
Doctor Phillips
Gotha
Hunters Creek
Kissimmee
Lake Buena Vista
Maitland
Oak Ridge
Ocoee
South Orlando
Williamsburg
Windermere
Winter Garden
Winter Park
The JDog Junk Removal Promise
Mission-Driven
We are on a mission to empower Veteran business ownership. We believe in Respect, Integrity, and Trust. We follow the principles of hard work, dedication, and community service.
Transparent Pricing
Our up-front junk removal pricing is based on weight and volume, and includes labor, travel, transport, and disposal or recycling. Get a free estimate and we'll contact you with pricing.
Eco-Friendly
We reuse, recycle, resell, and re-purpose your items whenever possible. 60-80% of the items we haul away are kept out of the landfill.
Respectful Service
We arrive when expected. We respect your time, your home and your belongings. We are licensed, where required, and fully insured.
---