Will Waste Management Pick Up a Mattress?
And Your Other Options
---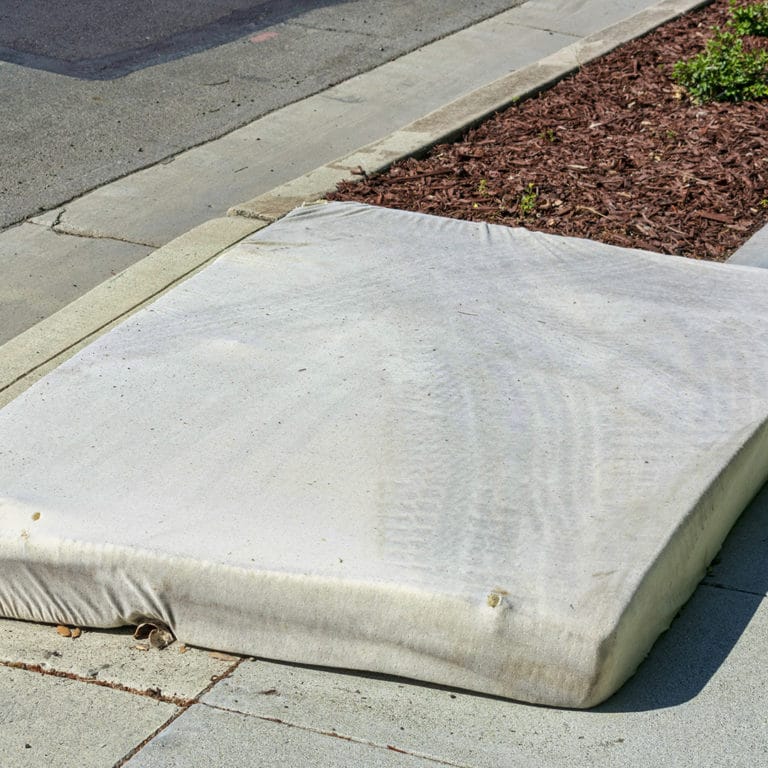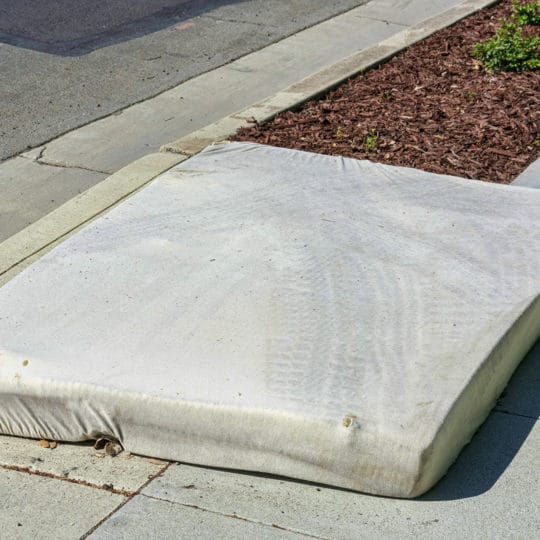 When you're ready to get rid of an old mattress, it can be overwhelming and frustrating to make a plan. Can you put it out with the trash? Does it need to be recycled? How will you get it out? Learn if waste management will pick up your mattress and what your other options for disposal are.
Will Waste Management Pick Up a Mattress?
Your waste management company will likely not pick up a mattress you leave on the curb with the rest of your trash. It's a bulky, heavy item that requires more than one person to lift into the truck, taking more manpower and space. Many companies will do special pickups of bulk items for a fee, so you will likely need to call and schedule.
What Can You Do with an Old Mattress?
Recycle It: Did you know 80% to 100% of the average mattress can be disassembled and broken down into raw materials? These materials are then recycled into new products. Unfortunately, it's not always easy to recycle your mattress. You will need to look for a recycling facility and take it there yourself. You can learn more from the Mattress Recycling Council.
Donate It: If your mattress is in good shape, you can call a nonprofit to see if they are able to take it. This is a nice way to see if your old item can be put to good use. However, not all nonprofits are willing to take mattresses, so you might need to spend some time researching.
Call JDog Junk Removal & Hauling for Help: It can be time-consuming to find a proper mattress-recycling facility or a nonprofit to donate it to. Fortunately, the team at JDog Junk Removal & Hauling knows just how to handle recycling or donating your old mattress. When you call us, you can feel confident the Veterans and Military family members on our team will provide transparent pricing and on-time, respectful service. All you have to do is call us at 844-GET-JDOG to schedule a mattress pickup, and we'll take care of the rest.