How to Get Rid of Your Old Piano
Four Options You Can Choose From
---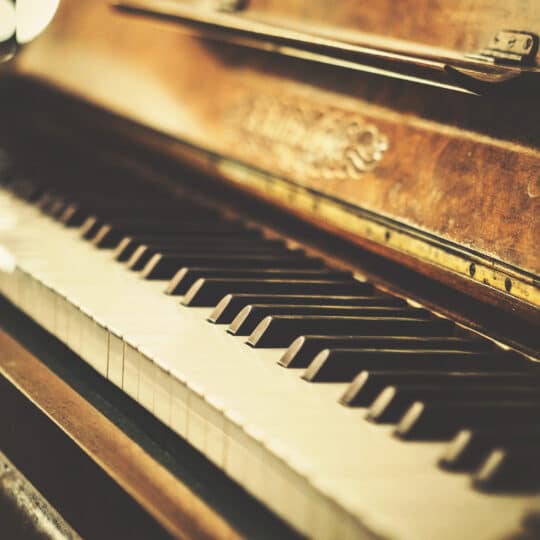 September is National Piano Month, and nearly everyone can find a reason to celebrate! It's time to pay tribute to pianists of all levels, piano makers, and those who enjoy listening to piano music. Oftentimes, musicians are hesitant to say goodbye to their unused instruments, but you can't put away a piano nearly as easily as you can tuck away a flute. Fortunately, getting your piano out of your home can be a great way to honor the instrument! Pass forward the joy of music this month, and learn what options you have to get rid of your old piano.
How to Get Rid of Your Old Piano
Sell It. Make a little bit of money and sell your piano online using a platform like Facebook Marketplace. If you don't want to deliver it to someone, be sure to note that they need to come to pick it up. You make money and you don't need to worry about getting it out of your house yourself!
Ask Your Network. Pass along the gift of music to someone you know! Ask neighbors, friends, coworkers, friends of friends if they are interested in a piano. People can start playing at any age, so don't limit who you ask. You can either pass it along for free or request a very discounted price.
Donate It. Schools, places of worship, music schools, and more might be interested in your piano. Call around to see if anyone would be interested. You might even find the music department at a school knows a student who wants to play but can't afford a piano for home. Search for your piano on Pianos For Education, a charity that helps supply schools with pianos, to see if they can take it.
Call a Junk Removal Service like JDog Junk Removal & Hauling. We'll do all the work! Simply contact the Veterans and Military family members at JDog Junk Removal & Hauling, and we'll haul away your piano and determine if it is fit for donation or should be carefully dismantled and recycled. Call us today at

844-GET-JDOG

to schedule your pickup.