What to Do with an Unwanted Swingset
How to Repurpose or Get Rid of It
---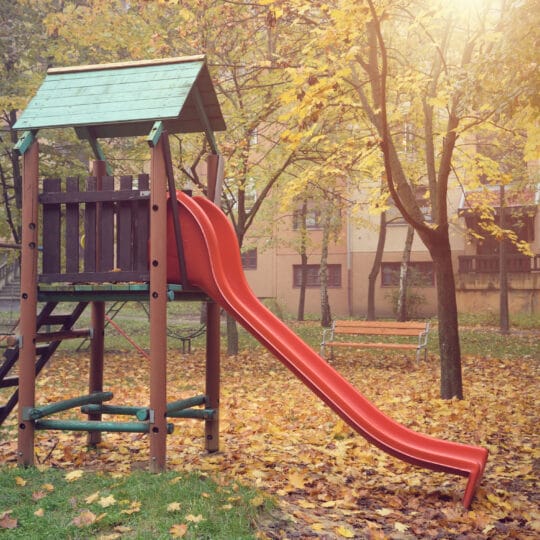 You and your kids loved your swingset while it was serving the purpose you originally got it for. But, now that it's outgrown or no longer used frequently, are you supposed to leave it taking up space? Fortunately, there are some things you can do with your unwanted swingset to put it back to good use.
5 Things to Do with an Unwanted Swingset
Sell it or pass it on: Check out a site like Facebook Marketplace, and you might find some of your neighbors are on the market for a new playground for their kids. You can either offer it for a discounted price and make a few bucks, or you can pass along the joy for free. Oftentimes, the buyer will come and haul it away from your yard so you don't have to do a thing. It's a win-win situation!
Dispose of it: Sometimes, the playground is so worn down, you can't even get a second life out of it. Did you know some parts of a swingset can be recycled? As you take it apart, sort the pieces by those you can recycle and what needs to be sent to a landfill.
Update it: Before you decide to take it down for good, consider if you can expand it. Many playsets are modular, and you might just find there are some cool ways you can customize it to make it last longer. Maybe your kids are too old for the baby swing, but you might find a tire swing attachment. Or you can paint it and replace the roof to make it a cozier hangout for older kids.
Reuse parts: You might not need a swing set anymore, but maybe there is something else your garden could use. Use your creativity, and you might be able to turn the frame into a raised garden bed, stargazing lounge, or even a chicken coop.
Skip the Work and Call JDog Junk Removal & Hauling to pick up your unwanted swingset. No need to spend your weekend figuring out just how you'll get rid of the swingset! Call the Veterans at JDog Junk Removal & Hauling instead. We'll arrive on time and in uniform and take care of it all. Plus, we recycle and donate 60% to 80% of the items we haul so you can feel good about where your old playground is going. Call us today at

844-GET-JDOG

to schedule your swingset removal.