Your Guide for Leaf Removal
Your Options for Removal
---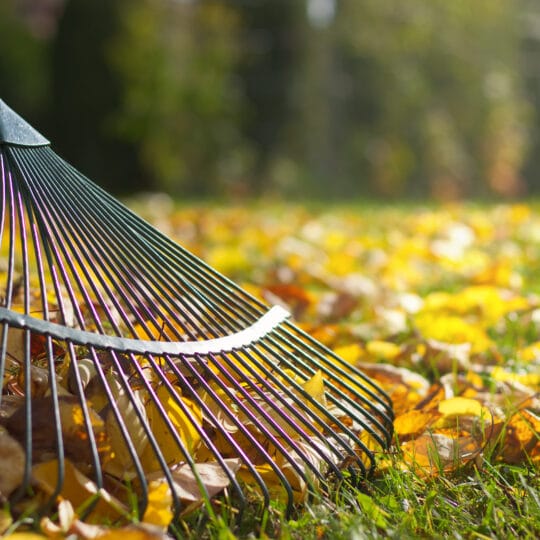 The autumn leaves are falling to the ground and it's time for a fall yard clean-up. Raking up all those fallen branches and leaves be an easy way to make your property look great and prepare it for the next season, but what are you going to do once they're in a pile. Learn your options for leaf removal.
Your Guide for Leaf Removal
1. Make a plan. Did you also know that it might be illegal in your area to leave your leaves out by the curb? In fact, your waste management crew probably won't pick up all of them. Get in touch with a local municipality and see if there are specific pickups for grass clippings or yard trimmings. If not, find drop-off locations where composting might take place so more organic matter can be recycled instead of going into landfills.

2. Repurpose the waste. Consider recycling your waste by renting a wood chipper and making mulch from fallen branches, shrubs, or any other type of debris. However, be warned: this machine can do some damage if not used correctly so make sure to follow guidelines carefully when operating one yourself.
3. Use it as compost. Creating compost from your lawn wastes not only makes for a healthy yard but also helps improve soil quality. It's even better if you already have an area to store it! If this is something new in the works, start small by using existing space such as flower pots on shelves or under cabinets with low enough ceilings where they'll stay out-of-sight. Once you have a composting site, you can throw kitchen scraps, coffee grounds, eggshells, and other organic matter on the compost pile.
4. Call the Veterans at JDog Junk Removal & Hauling. A friendly crew of Veterans will come to remove your yard waste for you and then dispose of it legally. While we're there, we can also pick up odds and ends you've been meaning to toss over the years. When you book your leaf removal, you can be sure we will show up on time and in uniform. Call us today at 844-GET-JDOG to dispose of your yard waste.