Happy Veterans Day!
How You Can Support Veterans
---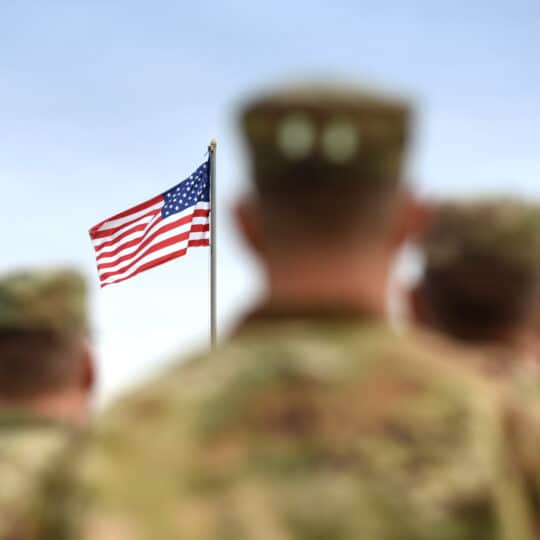 At JDog Junk Removal & Hauling, Veterans Day is one of the most important days to recognize and celebrate. Jerry Flanagan, JDog's president and an Army Veteran, opened the first JDog location with his wife, Tracy. They recognized the struggle many Veterans faced when acclimating back to civilian life and knew they had to do something to help the other Military families as this new stage of life begins. That's when they committed themselves to creating entrepreneurship opportunities exclusive for Veterans and their families—the JDog franchises. Learn how you can support Veterans, too.
How You Can Support Veterans
Say thank you. Simply say "thank you" next time you see a Veteran and run into a military service member in uniform. You can also send a card to a Veteran you know or check out Operation We Are Here for other options for sending cards and letters to military families.
Donate to Veteran causes. There are many organizations that support the welfare of Veterans and their family members. For example, The JDog Foundation raises funds for Veteran and Military suicide prevention, higher education for Veterans, Never Forgotten: Warriors Remembered, and stop soldier suicide.
Volunteer your time and donate your expertise. Do you have a special skill or expertise that can support Veterans? Lawyers, builders, chefs, and more can donate their time and services to help make Veteran lives better.
Ask a Veteran to speak at a public event. Raise awareness and support for Veterans by asking one to speak at your event. Their inspiring and motivational stories can help bring even more awareness to the heroes of our country and the challenges they face.
Use companies that hire Vets. You can find a shortlist of companies that hire Veterans on Military Benefits. When you support these companies, you are creating more jobs for Veterans. This list isn't complete, so don't discount other companies who seek out vets.
Support companies owned by Veterans. Hire companies owned by Veterans, like JDog Junk Removal & Hauling! We offer franchising opportunities for Veterans and their family members, so you can feel confident every time you call us, you're supporting our country's heroes!