How to Get Rid of Your Old TV
What You Can Do
---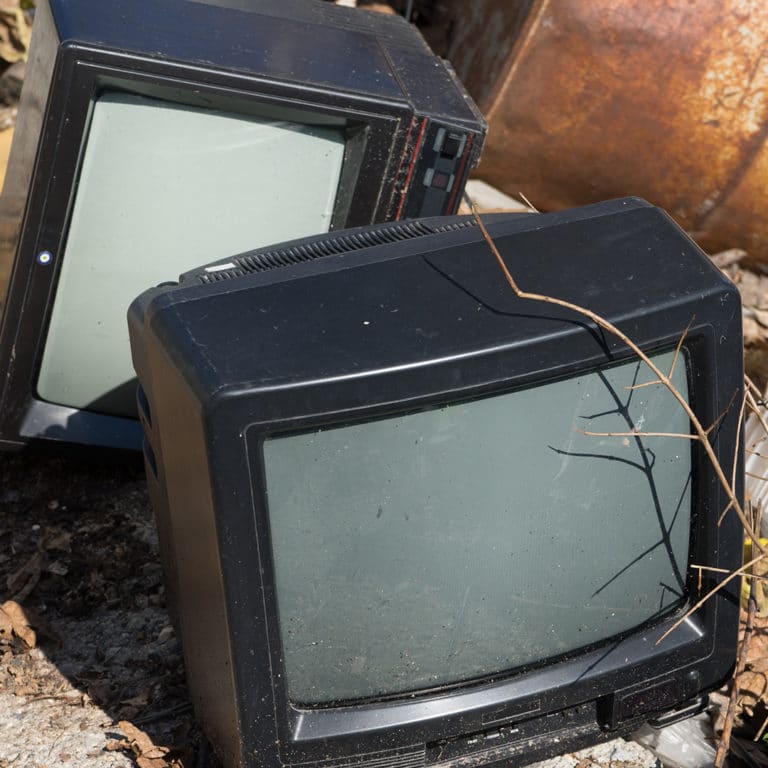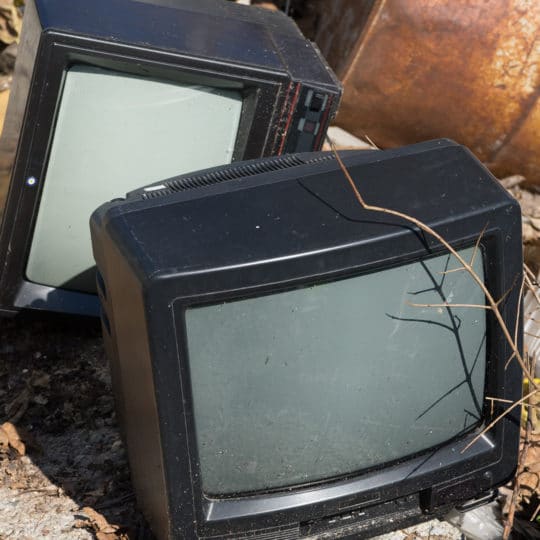 Whether that old TV is collecting dust in storage or you're ready to upgrade, one thing is for certain: it's not easy to get rid of your old television responsibly! Electronics like TVs leak toxic chemicals into the ground, which can pollute our water sources when thrown away with the rest of your trash. Unfortunately, alternatives are time-consuming and can cost money, and electronics cannot be picked up by recycling companies because they are more difficult to recycle. This leaves very few options for those interested in responsibly disposing of their old electronics.
How to Get Rid of Your Old TV
Sell It. The same could go for any old electronics. If your TV is not in optimal working condition, you might even find someone who wants it for the parts. There are many Facebook groups dedicated to selling in different locations, so check out your local group.
Bring It to a Recycle Center. Sites like Earth911.com, for example, let you search by the item you want to recycle and your ZIP code. You can take your TV there yourself to have it recycled for a small fee.
Wait for a Community E-Recycle Day. Many communities designate days for organized eWaste drop-offs. Unfortunately, it tends to be infrequent—maybe a couple of times a year. This means old electronics are left to pile up in storage between events. Although these services tend to be free, there might be fees for certain items like big tube TVs and computer monitors.
Hire Someone to Haul It. This is one of the easiest ways to get rid of that old television. Junk hauling companies like JDog Junk Removal & Hauling are here to help you recycle or donate your old, or unwanted, electronics. When you call the Veterans and Military family members at JDog Junk Removal & Hauling, you can expect transparent pricing and that we'll arrive on time and in uniform. Give us a call today at

844-GET-JDOG

to schedule an electronic pickup at your convenience.