Mattress Disposal
What You Need to Know
---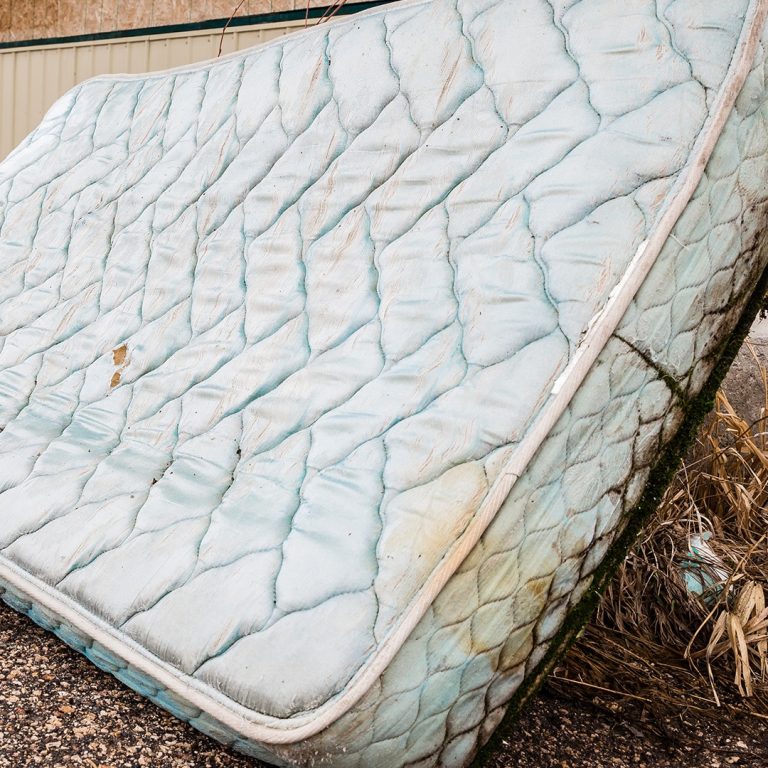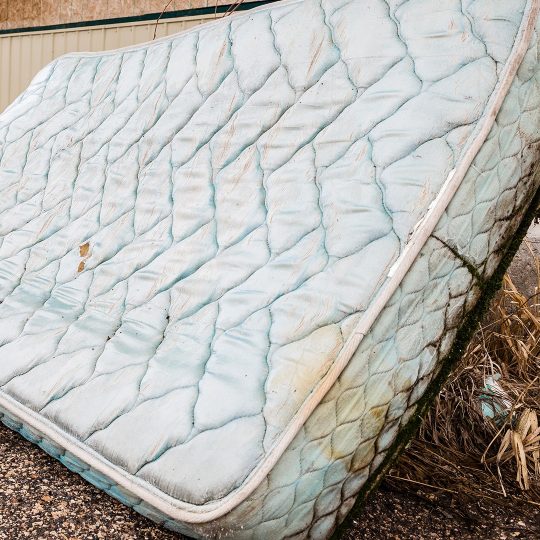 Are you dreaming of an easy way to manage your mattress disposal? Unfortunately, it's not as easy as leaving it on the curb for trash collection. Here's what you need to know when you're ready to get rid of an old mattress.
Mattress Disposal: What You Need to Know
Waist Management probably won't pick it up. Unfortunately, your waste management company likely won't pick up your mattress if you put it out with your normal trash. That's because it's a bulky, heavy item that requires more than one person to lift into the truck, taking more manpower and space. If this is your only option, you can give your company a call and see if they can do a special bulk pickup (often for a fee).
Your mattress can be recycled. Mattresses are generally made using metal, wood, foams, and textiles. Nearly 80% to 100% of an average mattress can be broken down into raw materials and then recycled into new products! It might end up as mulch, carpet padding, industrial machine filters, and scrap metal. While it sounds great, it's not a very easy process, and you'll need to find a recycling facility and deliver it there yourself. You can learn more from the Mattress Recycling Council.
Some organizations take mattress donations. Is your mattress lightly used and in relatively good shape? You might be able to find a nonprofit in your area that takes mattresses! This is a nice way to see if your old item can be put to good use. Some will even come to pick it up from your house for free, although you will likely need to drop it off on your own. Call around to see which organizations can benefit from your mattress disposal.
JDog Junk Removal & Hauling picks up old mattresses. Skip the guesswork of mattress disposal and call the Veterans and Military family members at JDog Junk Removal & Hauling. We know the most environmentally friendly ways to dispose of your mattress. Plus, we even offer commercial matters removal for hospitals, hotels, nursing homes, rehabilitation centers, and more. Call us today at

844-GET-JDOG

to schedule your pickup.