Your Spring Yard Cleanup List
What You Should Do to Set Your Lawn up for Success
---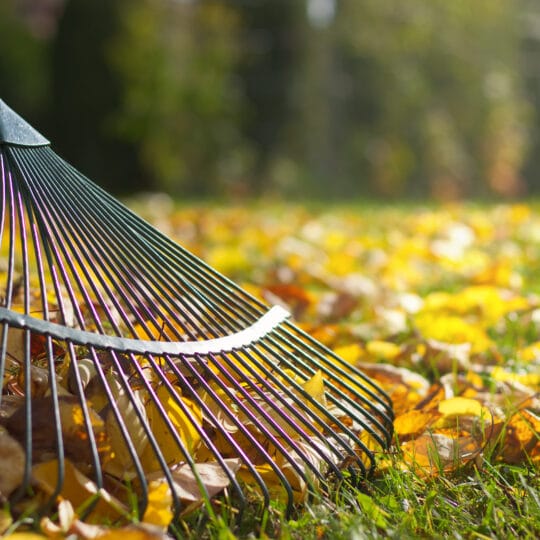 Spring is just around the corner! The weather is warming, the clocks are about to change, and the days are getting longer. We're just about to have even more reasons to get outside! To fully enjoy your own backyard, add this spring yard cleanup list to your weekend plans.
Spring Yard Cleanup List
Broken branches: Did you can make your own mulch by using it on fallen branches, shrubs, and other wood debris? Wood chippers can be rented by the day. Just use caution when using one!
Leaves: Fallen leaves prevent your grass from getting the necessary sunlight. Plus, they are great hiding spots for a variety of pests. If you didn't have the opportunity to rake in the fall, now's the time to do it. Use these tips for yard waste cleanup to help.
Unused firewood: Did you know termites and other pests like to get cozy in your firewood stack? If your firewood won't be good for next winter, consider throwing it in the rented wood chipper, too, for mulch.
Broken equipment: If your old weed whacker isn't going to cut it this season, you can make some room in your garden shed for something new. If it's still in working condition, see if anyone local would like it. You can also take it apart and recycle the separate components for an eco-friendly solution to disposing of it.
Call JDog Junk Removal & Hauling for Your Spring Yard Waste Pickup.
Did you know some counties won't accept your bags of yard waste or only do on certain days? If your trash collector has a designated day, take advantage by bagging your lawn waste. If they won't accept your yard waste, call the Veterans and Military family members at JDog Junk Removal & Hauling. Plus, there's an eco-friendly benefit: organic waste can be recycled into lawn fertilizer, so we can take your bags of yard waste to be recycled into mulch or composted. This saves it from ending up in an overflowing landfill and instead of being repurposed for new uses. Call us today at 844-GET-JDOG to schedule your yard waste pickup.