Garage Spring Cleaning Tips
How to Get This Space in Tip-Top Shape
---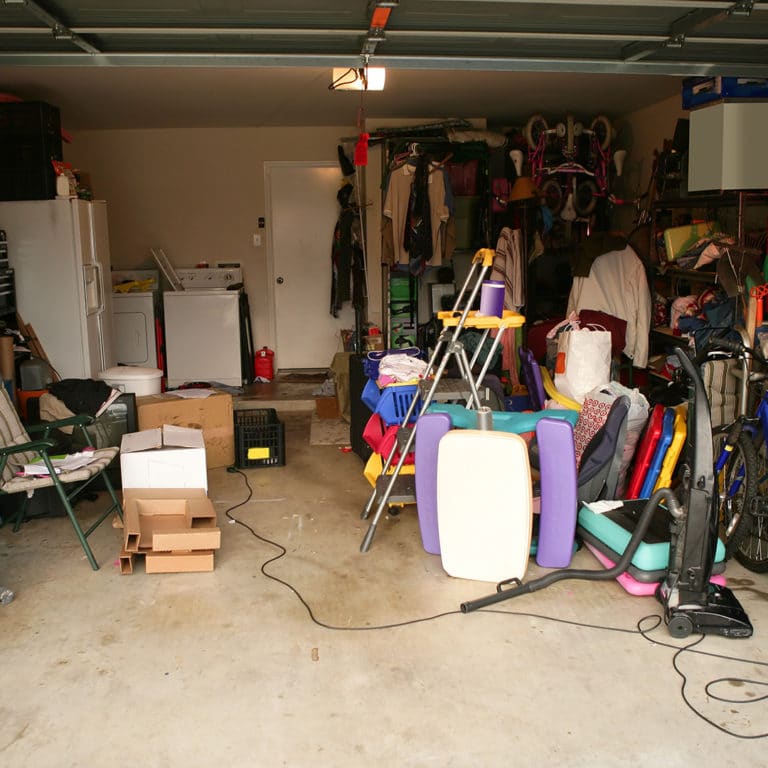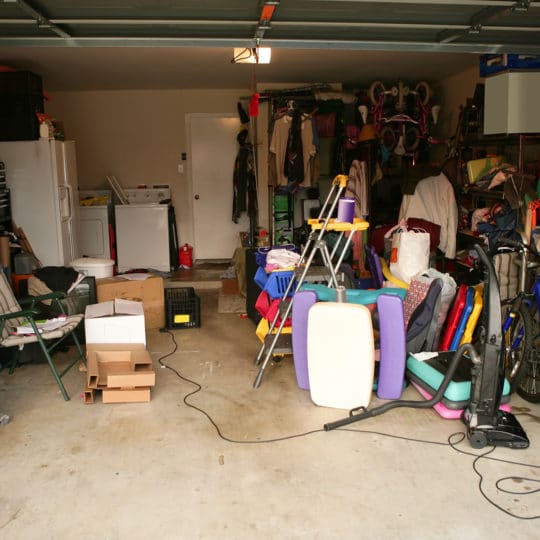 Happy spring! The sun is shining, the birds are chirping, and suddenly the kids want all of their outdoor toys from the back corner of the garage. It's officially time for spring cleaning. Before you set aside a day for your cleanout, read these garage spring cleaning tips.
Garage Spring Cleaning Tips
Start with the three-pile system: Keep, Donate/Sell, Dispose. To help you organize your items, we recommend taking everything out of the garage and separating the things you want to keep and the things you no longer want. If you don't want something anymore, put it in the donate/sell or dispose pile.
Say goodbye to winter supplies. Did you switch out the good ol' shovel for a snowblower this year? If you won't need it again, consider putting it in your donate/sell pile so it doesn't continue to take up space. Or, consider storing it in your attic for future emergency use if your snowblower ever breaks down. Go through all of your winter items with the same keen eye.
Have a place for everything. Know exactly where everything will belong once the garage is clean. Have buckets for balls, containers for garden supplies, and other organization systems in place so it's easy to keep the garage neat.
Look to the walls and ceiling. Hang hooks on the wall. Invest in a wall storage system. Put hooks on the ceiling for hanging bikes. Find ways to get things off the floor so you have even more space for storage.
Keep chemicals and dangerous supplies out of reach. Chemicals and other dangerous things should be stored in a safe place and not on the ground where children and pets might reach. It's also important so you don't accidentally trip over something and spill it.
Call JDog Junk Removal & Hauling for help. Once you've decided the items you'd like to donate and recycle/throw away, call the Veterans and Military family members at JDog Junk Removal & Hauling. We'll come haul away your unwanted items and dispose of them responsibly, whether we can donate it to an organization in need or take them to a specialty recycling facility. Call us today at

844-GET-JDOG

to schedule a junk removal and haul for your spring garage cleanout.