Tips for Yard Waste Cleanup
Four Things to Remember
---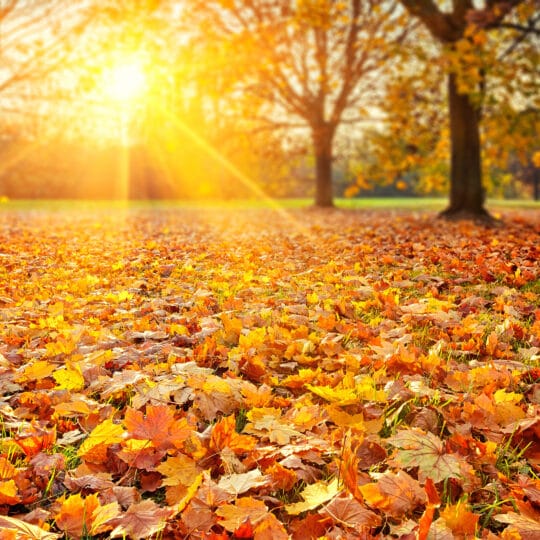 As much as you enjoy the beautiful sight of the trees changing colors in the fall, those leaves will make their way down to your lawn, leaving you with a weekend full of work. We compiled a list of tips for yard waste cleanup to help you approach this daunting task.
Tips for Yard Waste Cleanup
Choose the Right Time
Take a look at the trees. If they are still covered in leaves, you might want to wait a few more weeks before starting your cleanup, or you might need to repeat the process. Once there is good groundcover and many leaves have fallen, it's time to get started.
Expect to spend more than a few hours cleaning up, depending on the size of your lawn. Many people end up spending an entire weekend working to get their lawn clear of debris.
Get the Right Supplies
You can attach a leaf collector to some lawnmowers. That is, by far, the easiest way to remove your leaves. Otherwise, you'll need to rake them into piles with a rake or leaf blower, and then collect them in designated yard waste bags.
Make a Plan
Decide where you'll start and where you'll end. Many people choose to start at the back of their yard and work their way to the front.
Check with Your Municipality for Yard Waste Policies for after Your Cleanup
Did you know some counties won't accept your bags of yard waste or only do on certain days? If your trash collector has a designated day, take advantage by bagging your lawn waste. You can find bags designed for lawn waste disposable at your local hardware store. If they won't accept your yard waste, call the Veterans and Military family members at JDog Junk Removal & Hauling. Plus, there's an eco-friendly benefit: organic waste can be recycled into lawn fertilizer, so we can take your bags of yard waste to be recycled into mulch or composted. This saves it from ending up in an overflowing landfill and instead of being repurposed for new uses.