Furniture Removal: What to do with Old Items
A few alternatives to tossing unwanted furniture
---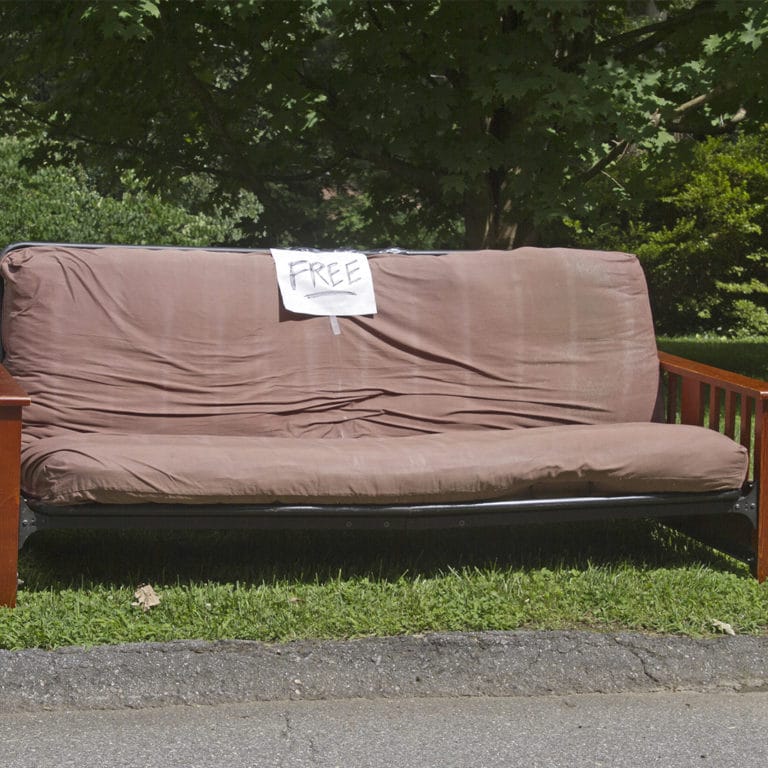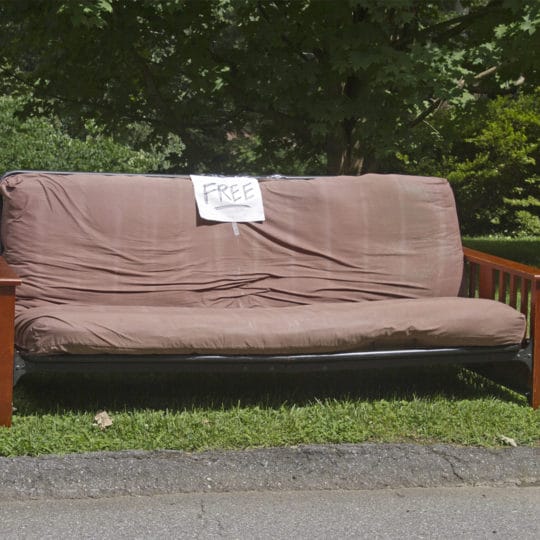 Do you have old furniture cluttering your home, attic, or basement? There's a good chance that we all do. Getting rid of old furniture is difficult because it's often too large to throw out with curbside trash. Here are a few tips for furniture removal.
Furniture Removal Tips
Sell it online. eBay, Facebook Marketplace, and Craigslist are great places to start. Just take pictures, measurements, and post your item(s) online. Just use caution to price your items reasonably and realistically.
Put it on the curb with a "free" sign. Do this the day before trash day so some lucky person in need of free furniture can come to take it off your hands. But don't leave it out too long as a courtesy to your neighbors.
Donate to a good cause. Non-profit organizations are always in need of donations — even furniture. Call your charity of choice ahead of time and ask if they could use your gently used item.
Throw a good old-fashioned yard sale. Although the Internet has become a go-to place for many to unload unwanted things, a yard sale still draws a decent crowd.
Refurbish it. Up for a little project? Your wood furniture might just need a new stain to become usable with your decor. Your sofa or chair might just need to be reupholstered. After a little work, you might end up with your new favorite piece of furniture.
Store it. This isn't a great option for everyone, but if you have a few pieces of furniture you'd like to save for future generations or for your next (larger) place, look into a local storage facility with a reasonable monthly fee.
At JDog Junk Removal & Hauling, we will haul away just about anything you need to move. We provide a free estimate, then remove and haul away your items, tidy up afterward, and dispose of your items responsibly. Or, we can transport your furniture to its new home. We will always serve you with Respect, Integrity, and Trust. Contact us today by calling

844-GET-JDOG

to schedule a pickup of anything you'd like to get rid of.