Basement Cleanout Advice: Tips for Getting Organized
Make your next cleanout an easy one by planning ahead.
---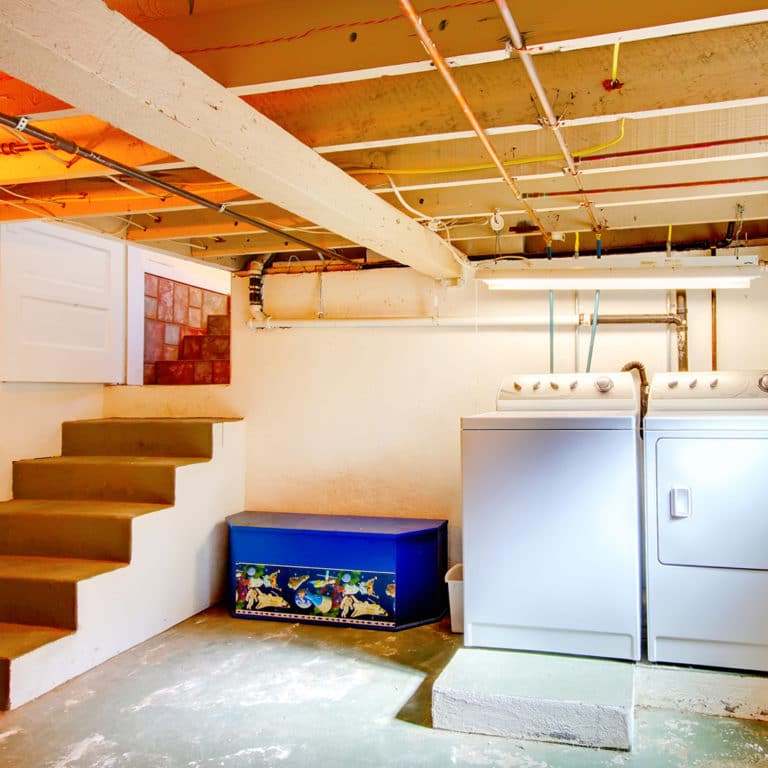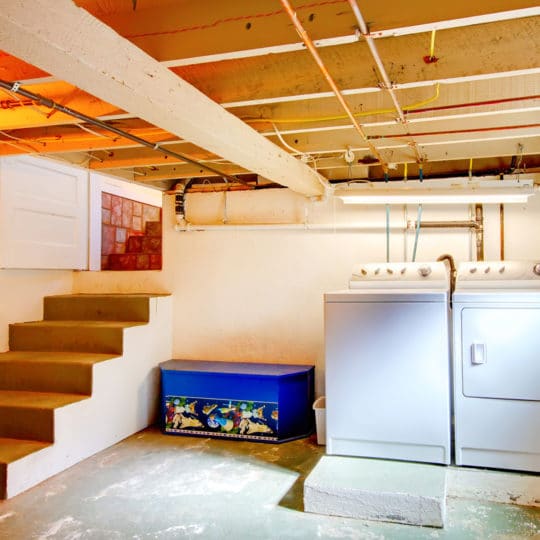 Basements tend to be one of the most cluttered areas in the house. It's an easy place to use as storage for holiday decor, seasonal items, old clothing, sentimental items, and other odds and ends. Once you begin to lose things, you might start to consider cleaning yours out. We've compiled a list of basement cleanout advice for you to reference before and while you work.
Basement Cleanout Advice
Schedule enough time. A basement cleanout can be done in a weekend for most people. Make sure you've cleared a couple of days to work. Set a realistic deadline to work towards to minimize stress and help you structure your time.
Divide and conquer. We recommend sorting through your things as you work, separating the items into three containers that represent the following categories: keep, donate/sell, and throw away.
Work in pre-defined areas. Choose a corner of the basement in which to start, then completely go through the contents, adding every item into one of the three categories. Continue working through the rest of the basement until every item is filed into one of the categorized boxes.
Plan a new way to organize. Get creative with your space and take advantage of areas you haven't used for storage before. You should also invest in clear storage bins that make it easy to identify the contents. Also consider color-coding, shelving with dividers, and ceiling racks. Tailor your storage system to your space to make the most of every inch.
If you're cleaning out your basement, you probably have years worth of clutter to sort through. JDog Junk Removal & Hauling can help with your basement cleanout by removing your unwanted items and disposing of them responsibly. We also recycle or donate old items whenever possible. Contact us today by calling

844-GET-JDOG

to schedule a pickup after your basement cleanout.