Attic Cleanout and Organization Tips
Get your upstairs space in order
---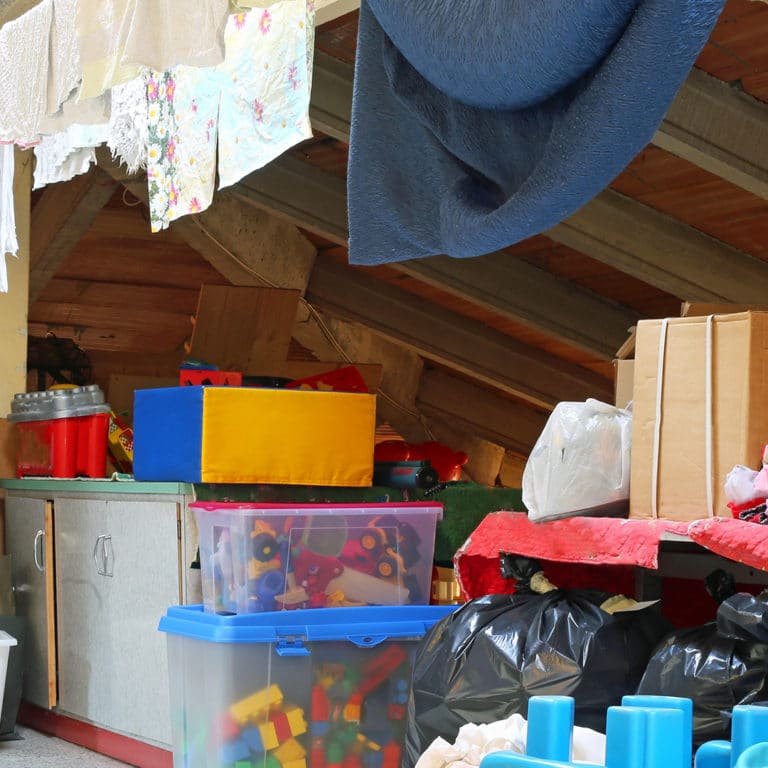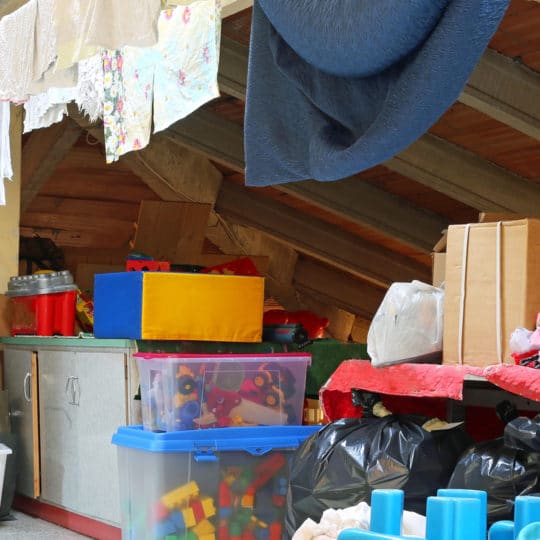 Attics are a great place to use as storage… until they become a default catch-all for seasonal decor, old furniture, and other items that just don't seem to belong in the rest of the house. Once your attic is filled with a few of these items, it gets easier and easier to just toss odds and ends in there. This makes the idea of cleaning out and organizing your attic seem like a monumental task. Though it can be time consuming, it's certainly possible with the proper planning. Here are a few helpful attic cleanout tips.
Attic Cleanout Tips
Start the attic-cleanout process by establishing three piles for the contents of your attic. One pile should contain items you want to keep. This might include sentimental belongings, holiday decor, seasonal clothing, and other things you know you'll use again. The second pile should contain items you no longer want or need. Try to stick firmly to the rule that if you have not used the item in the previous 3 to 5 years, it should be tossed. This, of course, excludes the sentimental items you treasure. The last pile is for items you no longer want, but that might be desirable to someone else. If items are still functional attractive, you might be able to sell them on Craigslist or donate them to charities.
Store your "keep" items in clear plastic tubs. Clear tubs make your belongings more visible. Plastic is more durable than cardboard and less resistant to water damage, dust, and other potential damage.
Make a clear pathway through the attic to prevent a safety hazard and to make items easier to find.
Contact a junk hauling company to haul away the trash and donate/sell piles. If you're ready for an attic cleanout, the trustworthy team at JDog Junk Removal & Hauling can help. Contact us today by calling

844-GET-JDOG

.