Carpet Removal Tips
How to remove wall-to-wall rugs yourself
---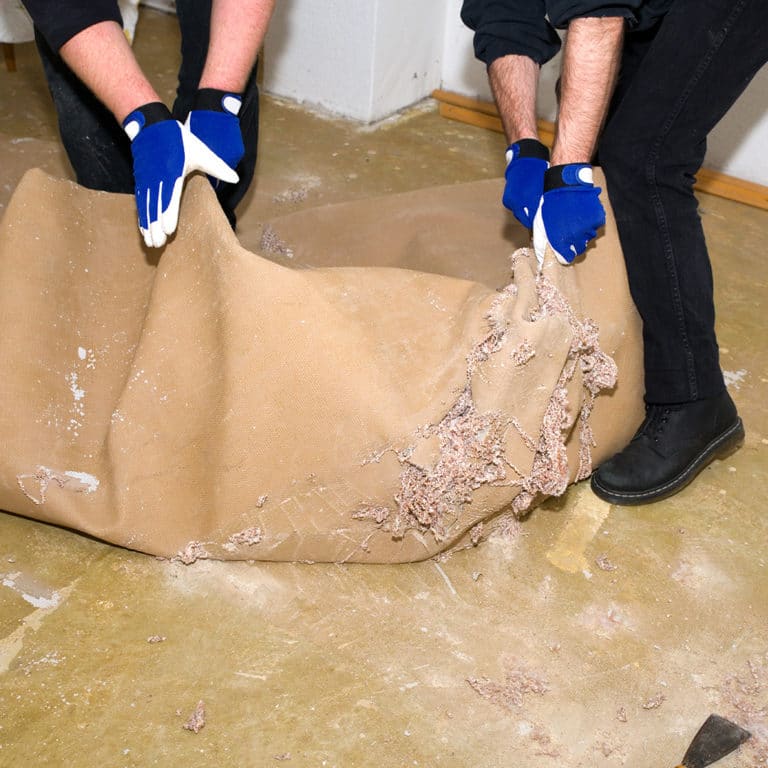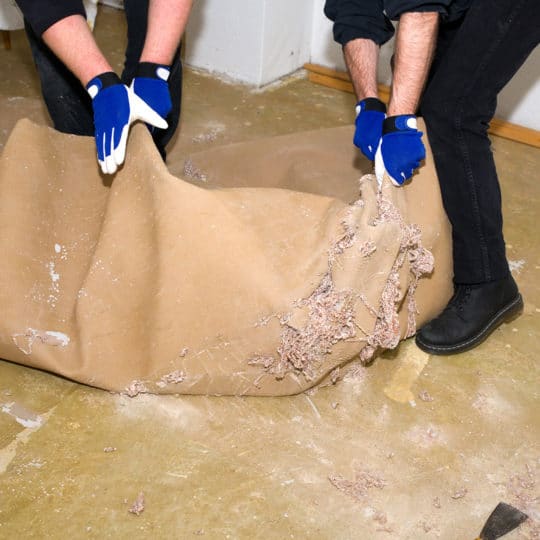 Over time, carpeting starts to show signs of wear and tear. This is especially true on stairs, hallways, and frequently visited rooms. It's recommended that old carpeting should be replaced every decade or so. Many of us want to save a little money by removing old carpet ourselves instead of hiring help. Carpet removal sounds like a daunting task, but it can be done with a little work. Read on for a few tips for DIY carpet removal.
Carpet Removal Tips
First, clear out the furniture from the room.
Next, remove any baseboards and moldings that might be covering the edges of the carpet. Now you're ready to start the removal process.
Start in one corner of the room, using a pair of pliers to pry up the carpet and pull it back.
Use a crowbar to pull up the tack strips that were holding the carpet down. Only do this if you're not planning to replace the carpet.
Use caution as you work to avoid being hurt by stray staples and tacks.
Work along each wall until every carpet edge has been lifted from the floor and tack strips have been removed.
As you work, use the utility knife to cut the carpet into smaller, easy-to-carry pieces that you can carry out later.
When pulling up the carpet, you'll need to pull up the carpet padding, as well. If it's stapled to the floor, pull the staples up with pliers. If it's glued to the floor, a floor scraper should do the trick. As with the carpet, use the utility knife to cut it up into smaller pieces.
Finally, you'll be left with piles and piles of old carpet. Area rugs and wall-to-wall carpeting can be difficult to haul away on your own. [Company] can remove it for you in an eco-friendly way. Since most carpet is made up of plastic fibers, they can often be recycled. Instead of tossing your old rug into a landfill, call on us to have it taken to the proper recycling site. Contact us today by calling

844-GET-JDOG

to find out more.