Tips for Basement Clutter Removal
A guide for getting your basement junk-free
---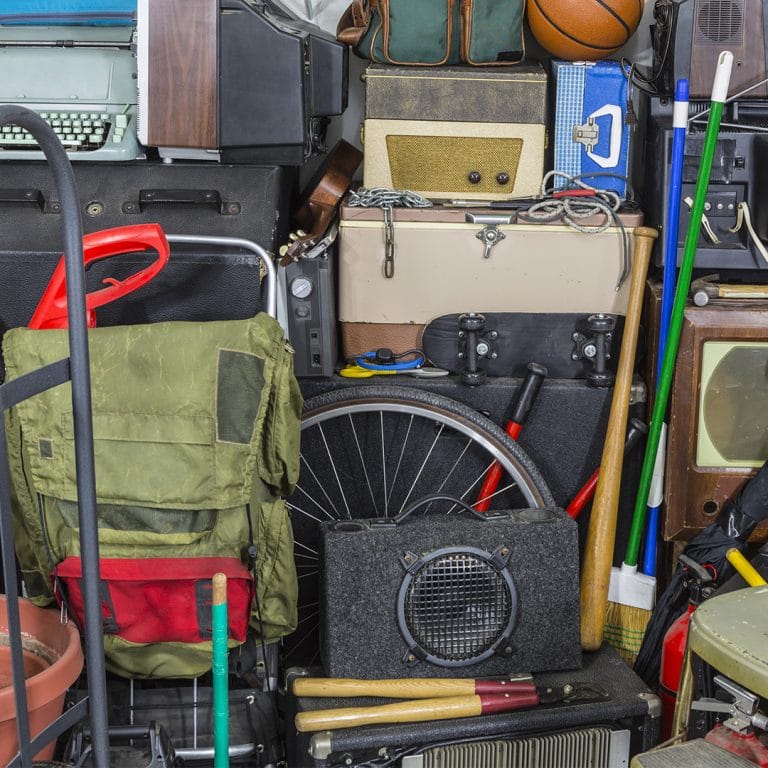 If you have a basement, the chances are that it holds years' worth of junk. Most of us use our basements as catch-all spaces for storage, extra furniture, and other items we don't use in our daily lives. This often results in a chaotic, messy basement, making it tough to use the space for anything else. If you're considering a major cleanup to renovate your basement into a living space, there's hope for us all. Here are some tips for removing your basement clutter.
Prepare
When undertaking a major cleanup project, it's best to start with a plan. Depending on the number of items you plan to haul away, you'll need receptacles of some sort. Some people may need trash bags and cardboard boxes while others might require a dumpster. Try making a playlist of your favorite songs so you can listen to music as you work.
Make Rules and Get Organized
There are three types of junk during a cleanup: keep, toss/recycle, and items for donating. Sort through the items with these categories in mind. Put things you'd like to keep upstairs so they're out of the way and place items to toss or recycle in trash cans or garbage bags. Put donations in a separate box to deal with after your cleanup.
Divide and Conquer
Working in chunks can make a basement cleanup feel less overwhelming. Begin by designating one corner as your starting point and work out from there.
Start from large items to small. Begin with furniture to free up space and then work down to the smaller items until everything is separated into one of the three junk categories.
We'll Take Your Basement Clutter
Contact the junk-hauling team at JDog Junk Removal & Hauling today at 844-GET-JDOG to schedule a cleanup or pickup for your basement junk. We'll haul away your unwanted things so you can start making the most of your newly claimed space.