Mattress Recycling: What You Need to Know
All about reusing, recycling, and eliminating landfill waste
---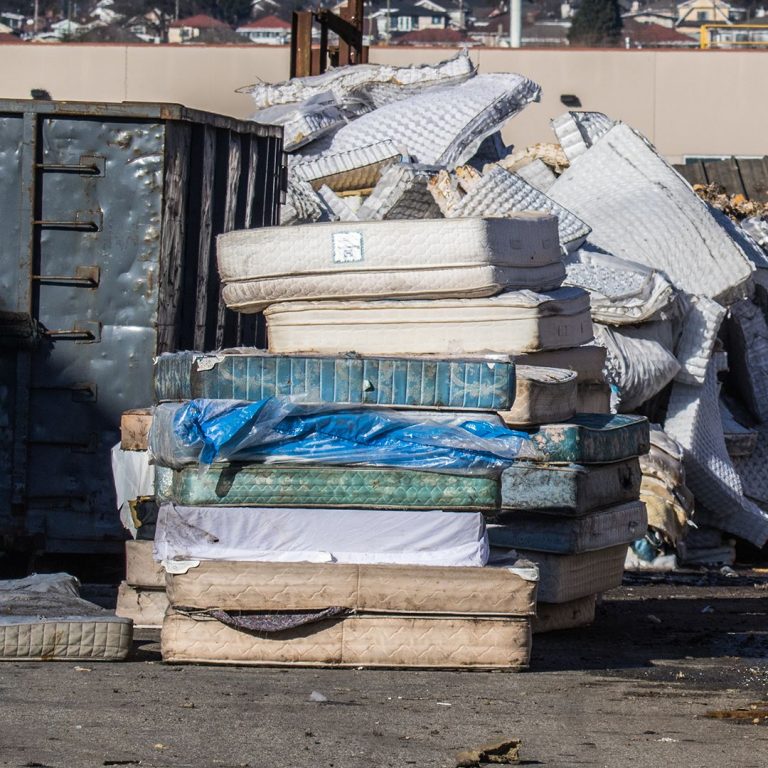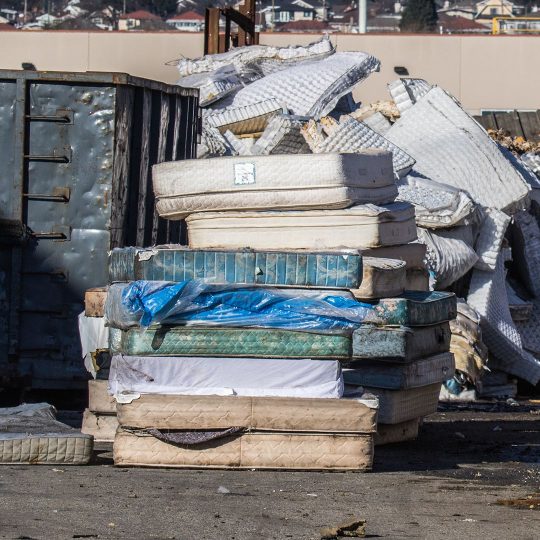 Most mattresses are made up of a number of recyclable components. For example, fabric, foam, metal springs, wood frames, and other materials can be reused if recycled properly. When your mattress reaches the end of its lifespan, don't take it to the curb. Most municipalities refuse to accept mattress pickup because of the strain on landfills. Your best bet is to have your mattress recycled. Here's everything you need to know about mattress recycling and reuse.
Reusing
Mattress donation is an option when a mattress is still in good condition. Call organizations that might be able to use yours. Some options include women's shelters, hospice centers, senior homes, and other non-profit organizations. Once you've found a willing charity, arrange to drop your mattress off.
Recycling
Recycling facilities recycle almost every part of the mattress, but they're hard to find. Here's how to find someone to recycle your mattress:
When buying a new mattress, ask the store or manufacturer if they take and recycle old mattresses. A few of the better companies provide a pickup service that includes taking away the mattress you're replacing.
Call your waste management provider to ask if there is a recycling program in place for old mattresses.
Try the Internet. Although most areas don't have a lot of recycling options, it's worth a shot. Search the web for local companies that offer mattress recycling.
Contact a hunk-hauling company. These companies have the proper contacts to properly dispose of, donate, and recycle old, unwanted items.
Need Some Assistance with Mattress Recycling?
Because finding a mattress-recycling facility is a challenge, it's tempting to toss your mattress on the curb. Luckily for you, the pros at JDog Junk Removal & Hauling know who to call to make sure your old mattress winds up in the right hands. We'll help you get it responsibly recycled to prevent it from ending up in a landfill. Call us today at 844-GET-JDOG to find out more about mattress removal and to schedule a pickup.