JDog Junk Removal and Hauling is a team of Veterans, Veteran and Military family members offering junk removal and hauling services for homes and businesses in Philadelphia, Pennsylvania. In addition to serving you with the same values we served our country—Respect, Integrity, and Trust—we also responsibly donate and recycle 60% to 80% of the items we haul so you can feel good about where your unwanted items are going. We're there for your big and small projects, like when you are preparing to downsize to a place downtown, improving your office building, and getting rid of your old appliances. When you're ready to start your home or business project in the City of Brotherly Love and need a trustworthy team you'll love, call us at 844-GET-JDOG.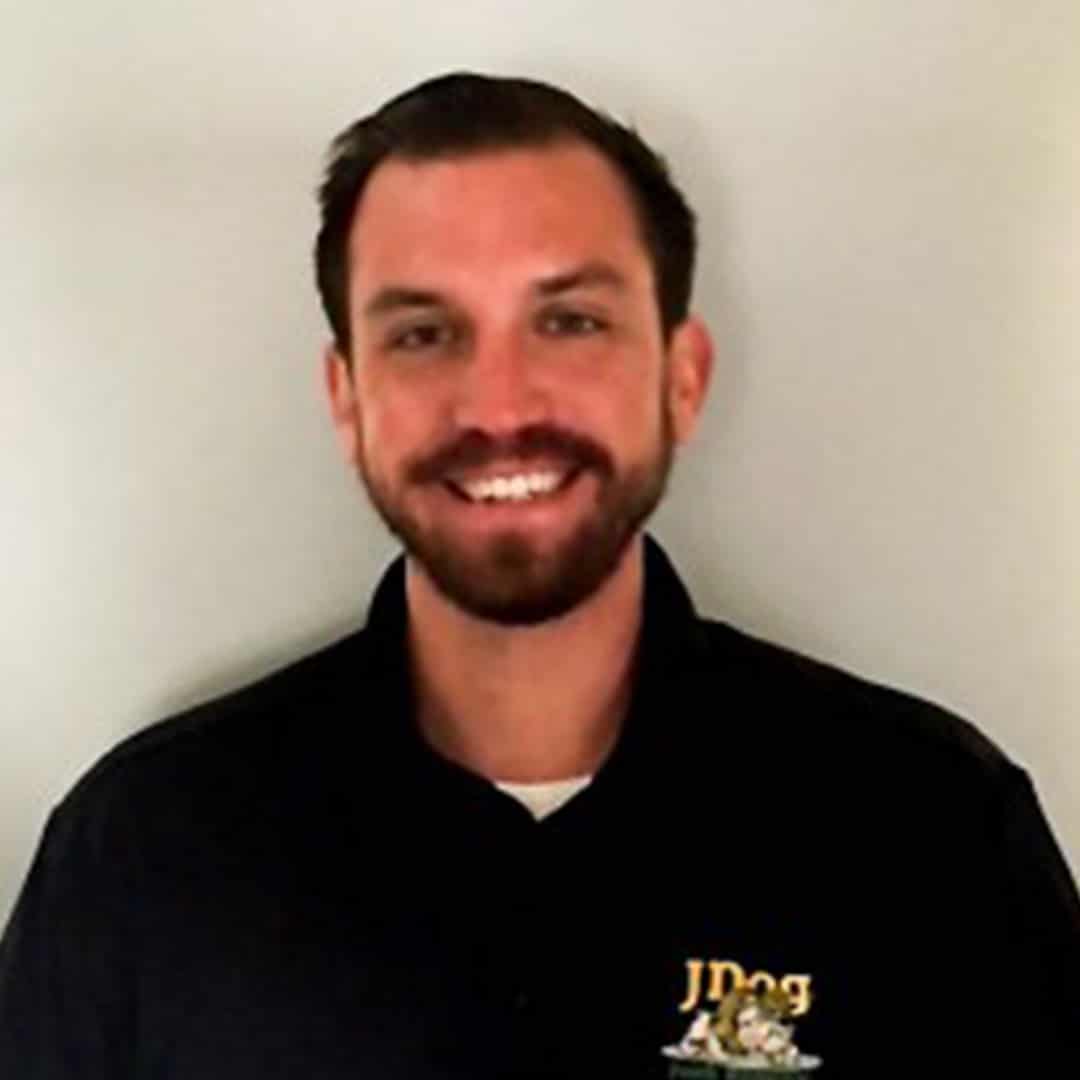 Steve Devaux
Military Family Member
Steve Devaux has had the pleasure of owning JDog franchises since 2014. His ownership honors the legacy of his paternal grandfather, who served in the Army during WWII & Korean War.
While studying Business Management at West Chester University, Steve sought employment in the waste removal industry. It was in this time that he became acquainted with and recruited by Jerry Flanagan, now CEO of JDog Junk Removal & Hauling. Steve had the privilege of working alongside Jerry during his initial years, witnessing him build his corporation from the ground up. He strives to instill the values of Respect, Integrity, and Trust in his business, that Jerry founded JDog upon.
Embracing the opportunity to provide military veterans with meaningful employment as they re-enter the civilian workforce, Steve's goal is to provide 75 jobs to veterans. It Is JDog's mission to provide exceptionally professional junk removal & hauling services to the community.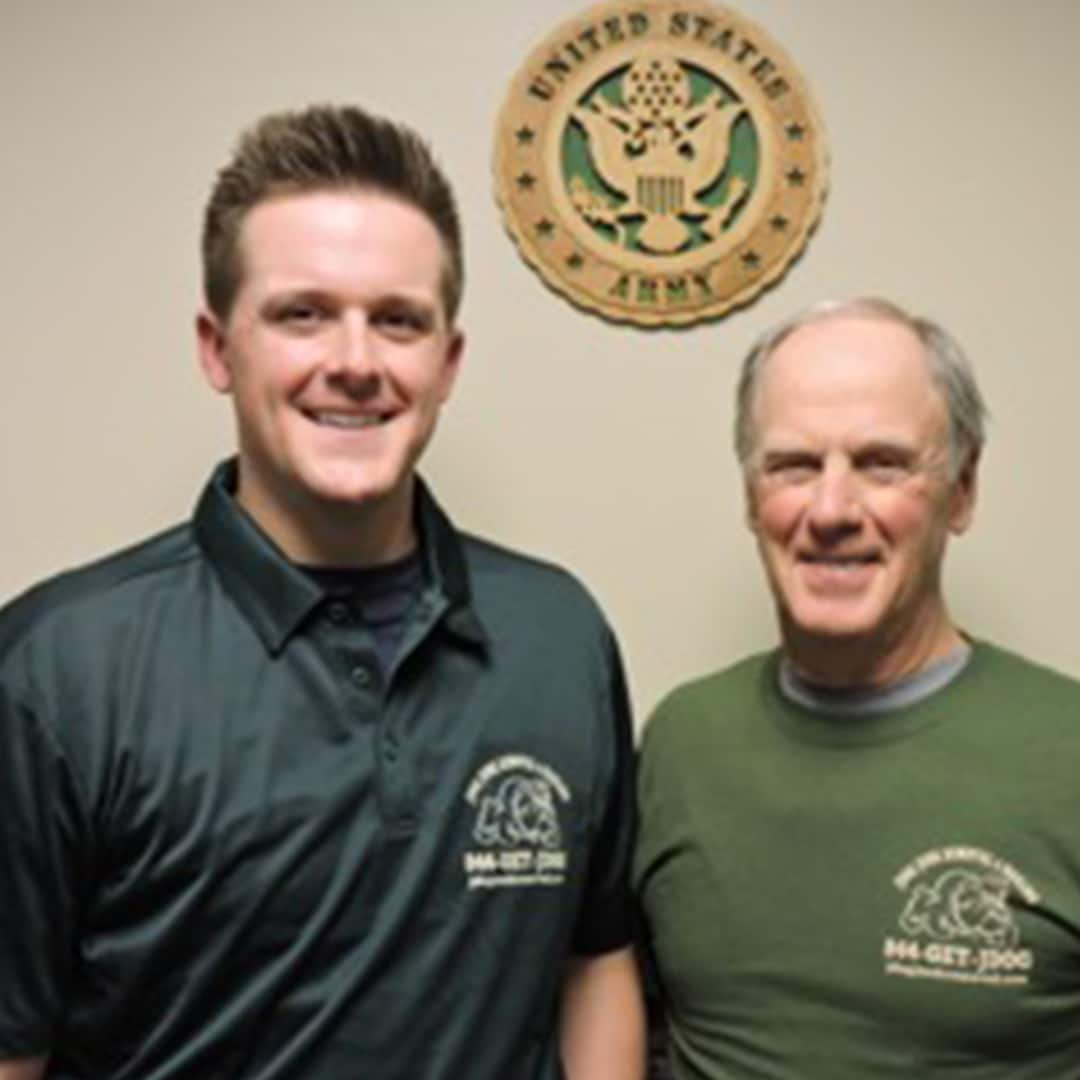 Bill Read
Military Family Member
Bill Read, IV
My name is Bill Read and I was born and raised in the Philadelphia suburbs. I attended Penn State University and earned my B.S. in Economics. Both of my grandfather's served in the Army during WWII. My paternal grandfather, Howard, served in the Army Field Artillery branch and was a Bronze Star recipient. My maternal grandfather, Robert, served in the Army Counterintelligence Corps. It is because of their service to our country that I was able to join the JDog family.
I was introduced to Jerry Flanagan, our CEO, in 2016 and when I heard about the opportunity to join a company who supports U.S. Veterans, I didn't think twice. It is because of their sacrifices that we can all have our freedom.
Outside of junk removal and hauling, I live with my fiancé Susan and our dog Barley. Susan and I will be getting married in 2017. Susan and I enjoy traveling, watching movies and supporting the Philadelphia Eagles. I enjoy playing squash, hiking and woodworking.
I'm very excited to have JDog servicing the greater Center City area and to continue to watch the JDog family grow!
Bill Read, III
I am Bill's father. Known as Bill Read (III), I also spent most of my life living in the greater Philadelphia area. Having graduated from the University of Denver, I went to work for a family company, Alan Wood Steel Company. I then worked for several other local companies until I retired in 2010.
Now, I am very excited to help my son get started in this new and worthy franchise business. Its my belief that ongoing demand for junk removal services is fueled in part by the ever growing behavior where we Americans buy more and more stuff and build more places to put it than any other country on the planet – and then in time, we have to find a way to get rid of it! The future of this junk removal business is enormous. As part of the JDog team, the future is very exciting.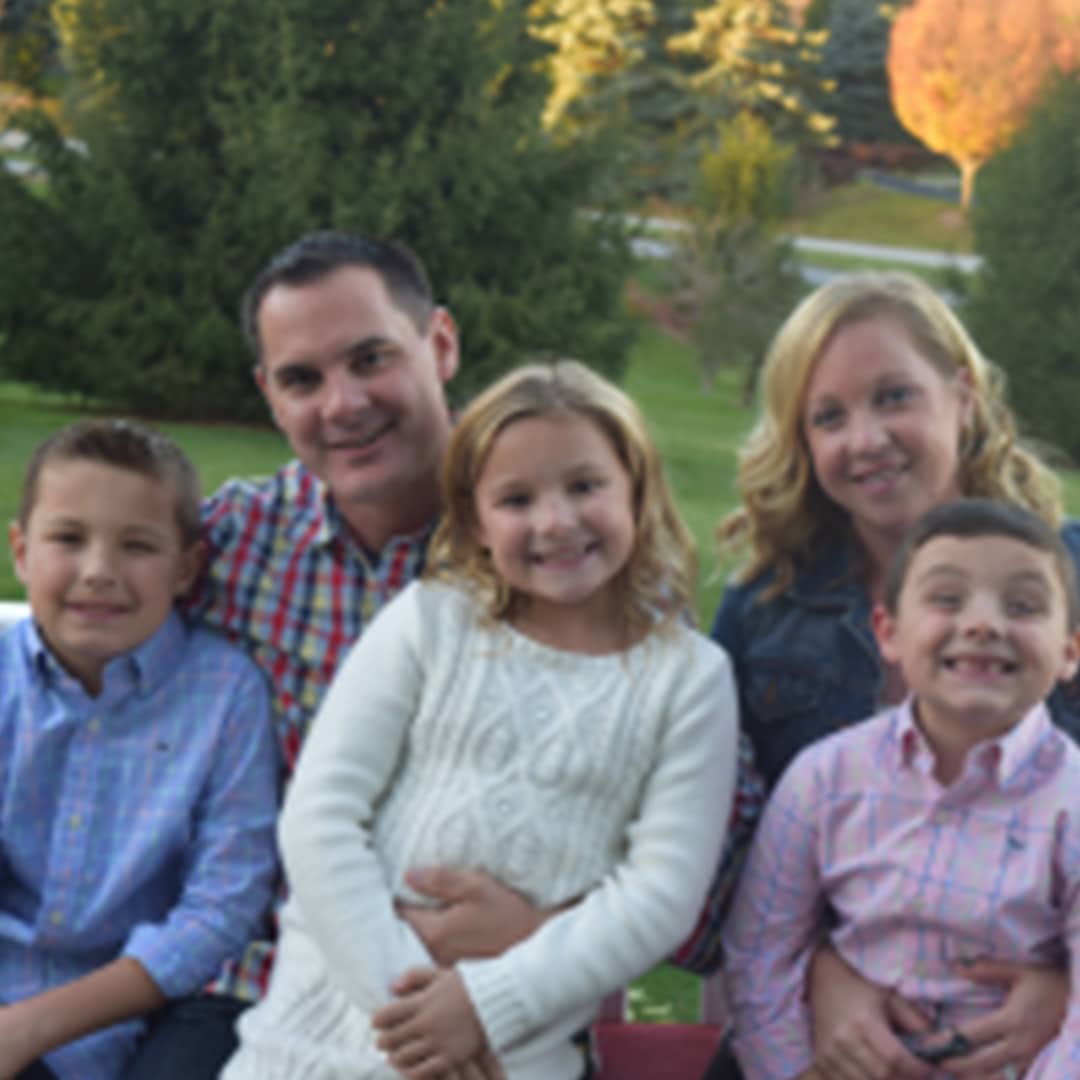 The JDog values of Respect, Integrity and Trust personify owner Rob Dennis. As teacher and coach for the last 18 years, he lives by these values daily and works tirelessly to instill them in both his students and athletes. When he was introduced to the idea of becoming a JDog Franchisee and providing meaningful employment to fellow Veterans, Rob jumped at the chance!
Rob, originally from Rhode Island, enlisted in the Army National Guard during his college years and served 8 years as a Heavy Diesel Mechanic. After graduating from college, Rob began his career as a Health and Physical Education Teacher. Shortly after his first teaching position in the Washington, D.C area Rob met his wife Lori, also a Health and PE Teacher. They moved to the Philadelphia Area in 2001 to continue their careers and be closer to family. They have been blessed with 3 children, Brady (12), Rylee (8) and Reid (7) and many close friends, who will serve as their support system through the JDog ownership journey.
With Rob and the JDog values on each job, you can expect a timely response with honest pricing and impeccable, quality service. He looks forward to serving you and the surrounding communities!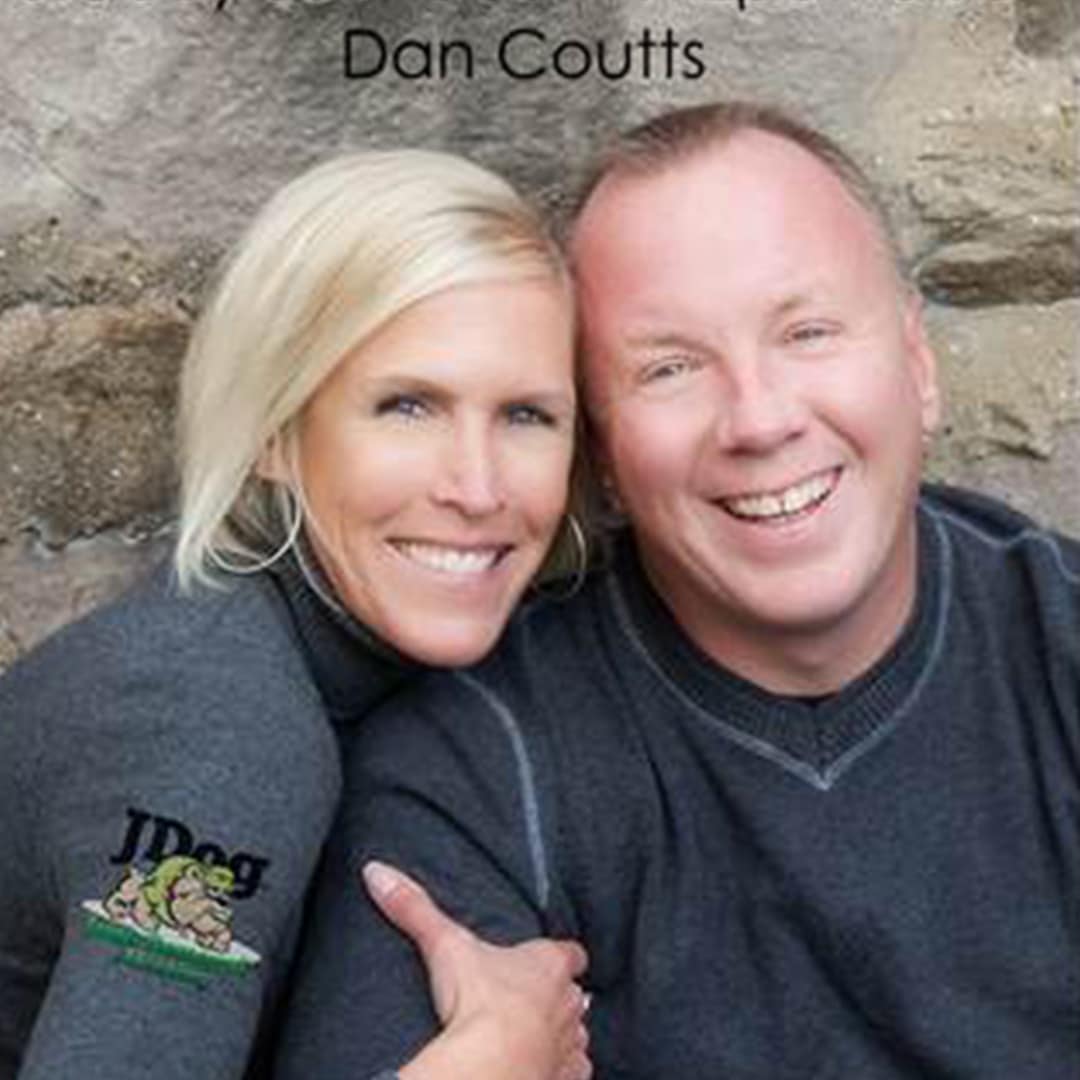 Stacey Sonneborn Fitzpatrick & Dan Coutts
Military Family Member
I was born and raised in Oreland, Pennsylvania and graduated from Upper Dublin High School. I received a Bachelor's degree in Marketing from Shippensburg University and a Master's degree in Elementary Education from Beaver College (now Arcadia).
I taught in Hatboro Horsham School District for a few years, moved around the country, raised a family and for the last fifteen years I owned and operated a successful photography business, (stacey fitzpatrick photography), out of Lancaster, PA and Ocean City, NJ.
I am now remarried and have moved "back home" to be with my husband, Dan Coutts. I opened JDog – Glenside on December 1, 2015. Dan believes in JDog so much that he now works with me full time. In the summer of 2016, we hired our first full-time employee, Cory Enders. Cory was a Marine for 4 years and served two tours. His uncompromising work ethic is bar none.
I am extremely fortunate to have a number of special people in my life (Dan included)! While my mother Lynn Sonneborn supports me in everything I do, special thanks goes to my father, Duane G. Sonneborn, Jr. and my grandfather, Duane G. Sonneborn, MD. Their years of dedicated service in the U.S. military enabled me to purchase my JDog Franchise. Dad, thank you for your service in Desert Shield/Desert Storm and your 32 years in the Army Reserve! Pa, thank you for your service in the Pacific as a Marine during World War II. The military values they instilled in me have pushed me to make the most of myself, and my life, no matter its twists and turns. My sons, Ryan, Seamus & Aidan are ready, willing and able to get dirty and make some spending money! Last, but not least, my beautiful stepdaughters, Chelsea and Maddie step in when needed to lend a helping hand! I feel like the luckiest woman in the world!
As part of the JDog family, Dan and I love serving the Eastern Montgomery County area by running our junk removal and hauling business the military way: with respect, integrity and trust!
Brett Connolly & John DiNapoli
U.S. Army
My name is Brett Connolly, and I am a proud co-owner of JDog Fishtown. I was born and raised in South Jersey. I attended the University of Delaware and graduated with a degree in finance in 2007. Although I did not serve in the military, I deeply appreciate the sacrifices and selflessness of those that have served and actively serve today.
My paternal grandfather was a ball turret gunner in B-24 bombers during WWII. He would always share his stories with me and my brothers, and during Veterans day he would speak at my high school. He was very active in honoring the Tuskegee Airmen for decades after the war due to his unique experience with them during a nearly fatal mission. My paternal grandfather served with distinction in WWI, and we still have his uniform and medals.
I became a member of the JDog family after my father-in-law, and new business parter, Brigadier General (ret.) John DiNapoli, came to me with the opportunity. He introduced me to Jerry and Tracy Flanagan following a veterans networking event, and I was excited from the start. I am proud to be a part of an organization that honors and provides opportunities for veterans to be successful in business and beyond.
When I am not in the JDog truck and serving my customers, you can find me at home with my wife, Dr. Megan Connolly, and our dog Buster. We enjoy cooking together, hosting friends and family, and traveling whenever we get the time. I am an avid golfer, bike rider, and craft beer fanatic. I am a diehard Philadelphia sports fan, and we hold season tickets for the Flyers.
I am beyond excited to serve the junk removal needs for Northern Philadelphia stretching from Germantown to Fishtown and up through Oxford Circle. Go JDog!
---
My name is John DiNapoli, I was born and raised in South Jersey. After graduation from Gettysburg College I went on to serve 7 years in the US Army as a helicopter pilot on active duty I flew cobras and scouts for the 101st Airborne Division. I continued my career in the military with the NJ Army National Guard. After commanding at the company, battalion and brigade levels, I retired as a Brigadier General in January 2016 after more than 34 years of service.
While in the NG, I also spent more than 25 years in healthcare, a majority of that time with pharmaceutical companies including 13 years with GlaxoSmithKline, right here in Philadelphia. In 2012, along with my wife Margie, we created the consulting firm, Spencer Ryan LLC focusing on leadership training and development of managers and executives. In addition to developing leaders, I have become a keynote speaker on leadership and motivational topics. I am also an Adjunct Professor at Rutgers and Monmouth Universities.
This year after developing a relationship with the JDog team, partnering with my son-in-law Brett Connolly, we decided to purchase a franchise in Northeast Philadelphia. Margie and I have been married 35 years and are thrilled to be working with JDog to offer more Veterans an opportunity to transition to a great career.
In addition to Brett and my daughter Megan, a pediatrician at St. Christopher's Hospital, I have a son Jason, who is a Captain (JAG Officer) in the US Army. He is currently serving in Ft. Bliss, TX and along with his wife Kaitlin are raising our two grandsons Johnny (3) and Luke (1).
Sean Nader
Military Family Member
Sean Nader is the Team Leader for West Philadelphia and the Eastern Main Line, Pennsylvania. While not an Armed Forces Veteran, his Grandparents met, and were later married, while each served on active duty with the U.S. Army during the Korean War. Sean exemplifies the concepts of selfless service to customers and his teammates and takes pride in delivering the JDog Brand with Respect, Integrity, and Trust.
Sean has a B.A. degree in Culinary Arts and is currently pursuing a second degree in business at Delaware Valley College.
"I value the camaraderie and work-ethic of our teams. We strive for service excellence in business, in communities, and with one another."
Service Area
Bala Cynwyd
Center City
Elmwood
Fairhill
Fairmont
Germantown
Grays Ferry
Kensington
Lower Moyamensing
Old City
Overbrook
Port Richmond
Rittenhouse Square
South Philadelphia
Spring Garden
Strawberry Mansion
University City
The JDog Junk Removal Promise
Mission-Driven
We are on a mission to empower Veteran business ownership. We believe in Respect, Integrity, and Trust. We follow the principles of hard work, dedication, and community service.
Transparent Pricing
Our up-front junk removal pricing is based on weight and volume, and includes labor, travel, transport, and disposal or recycling. Get a free estimate and we'll contact you with pricing.
Eco-Friendly
We reuse, recycle, resell, and re-purpose your items whenever possible. 60-80% of the items we haul away are kept out of the landfill.
Respectful Service
We arrive when expected. We respect your time, your home and your belongings. We are licensed, where required, and fully insured.
---