We're JDog Junk Removal and Hauling, a team of Veterans, Veteran and Military family members providing junk removal and hauling services for homes and businesses in our community of Lehigh Valley, Pennsylvania. Priding ourselves in keeping 60-80% of what we haul out of landfills, we recycle and donate what we can so you are comfortable with where your items are going. We serve you with the same values we learned in the Military—Respect, Integrity, and Trust—for your projects big and small, whether you are renovating your kitchen, organizing your garage, or updating classrooms. JDog Junk Removal & Hauling is ready to serve our neighbors in The Valley. Give us a call today at 844-GET-JDOG.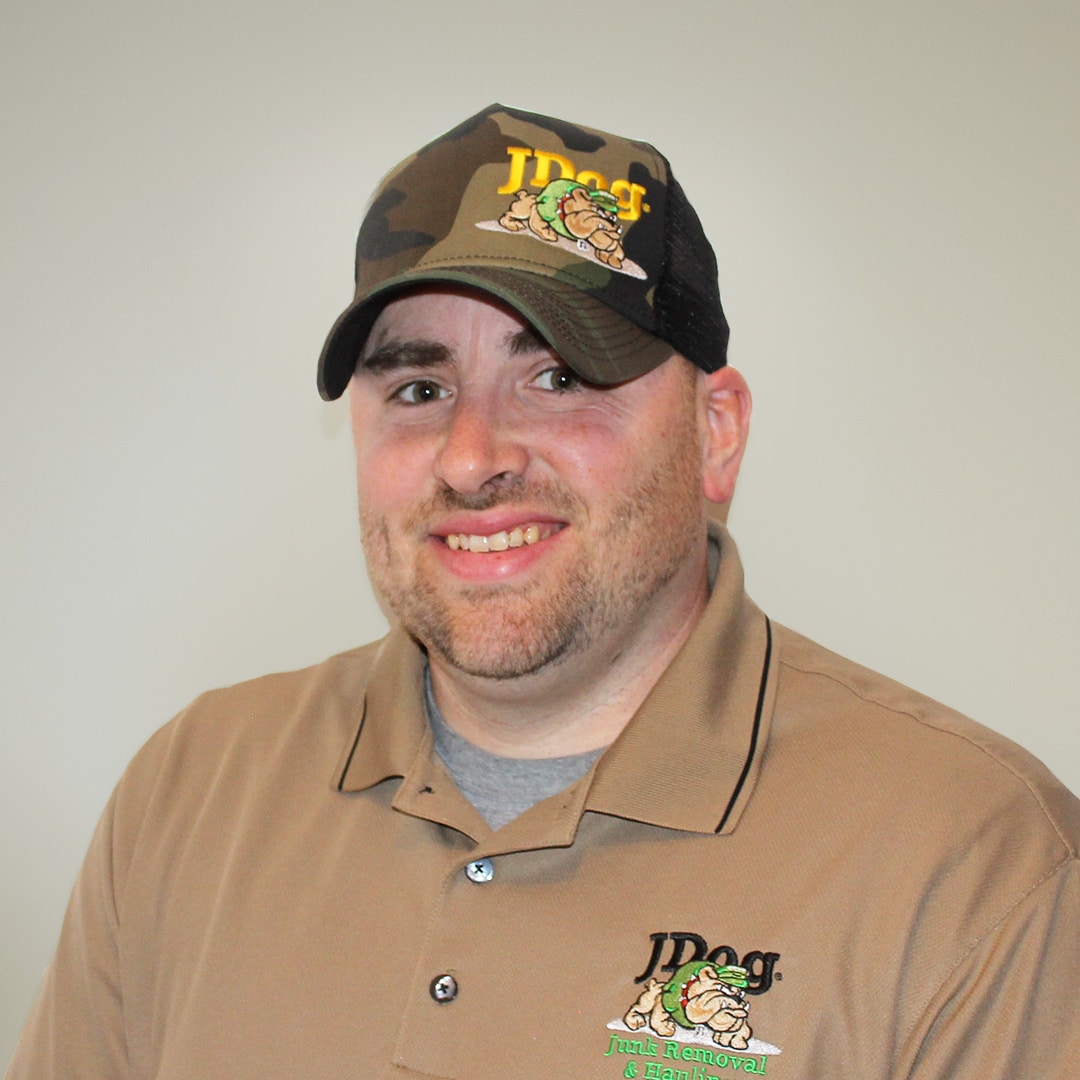 Jim flies an American flag proudly out front of his house as a 4th generation war fighter and for his brothers and sisters still serving. He was born in New Jersey and raised in the Poconos, PA. He worked as an Account Manager for a contracted security agency until age 27 when he made the commitment to enlist in the United States Navy. Jim enlisted as a Master at Arms (Military Police) and completed 2 deployments to the Middle East and 3 deployments to Africa and South America.
After serving eight years, Jim was honorably discharged from active duty as an E-5. He now enjoys time with his wife and two children in Bethlehem, PA, hunting and fishing with his kids, and serving on the board of directors/coaching for his local little league.
The JDog Junk Removal Promise
Mission-Driven
We are on a mission to empower Veteran business ownership. We believe in Respect, Integrity, and Trust. We follow the principles of hard work, dedication, and community service.
Transparent Pricing
Our up-front junk removal pricing is based on weight and volume, and includes labor, travel, transport, and disposal or recycling. Get a free estimate and we'll contact you with pricing.
Eco-Friendly
We reuse, recycle, resell, and re-purpose your items whenever possible. 60-80% of the items we haul away are kept out of the landfill.
Respectful Service
We arrive when expected. We respect your time, your home and your belongings. We are licensed, where required, and fully insured.
---