We're JDog Junk Removal and Hauling, a team of Veterans, Veteran and Military family members providing junk removal and hauling services for homes and businesses in our community of St. Tammany Parish, Louisiana. Serving you with the same values we served our country—Respect, Integrity, and Trust—we are here for you when you are getting rid of your refrigerator, cleaning out the garage to make room for new water toys, and starting a bathroom remodel project. We pride ourselves in responsibly donating and recycling 60% to 80% of the items, so you can be comfortable with where your unwanted items are going. When you're ready to start your home or business project and need a trustworthy team to haul away your junk in the Northshore, call us at 844-GET-JDOG.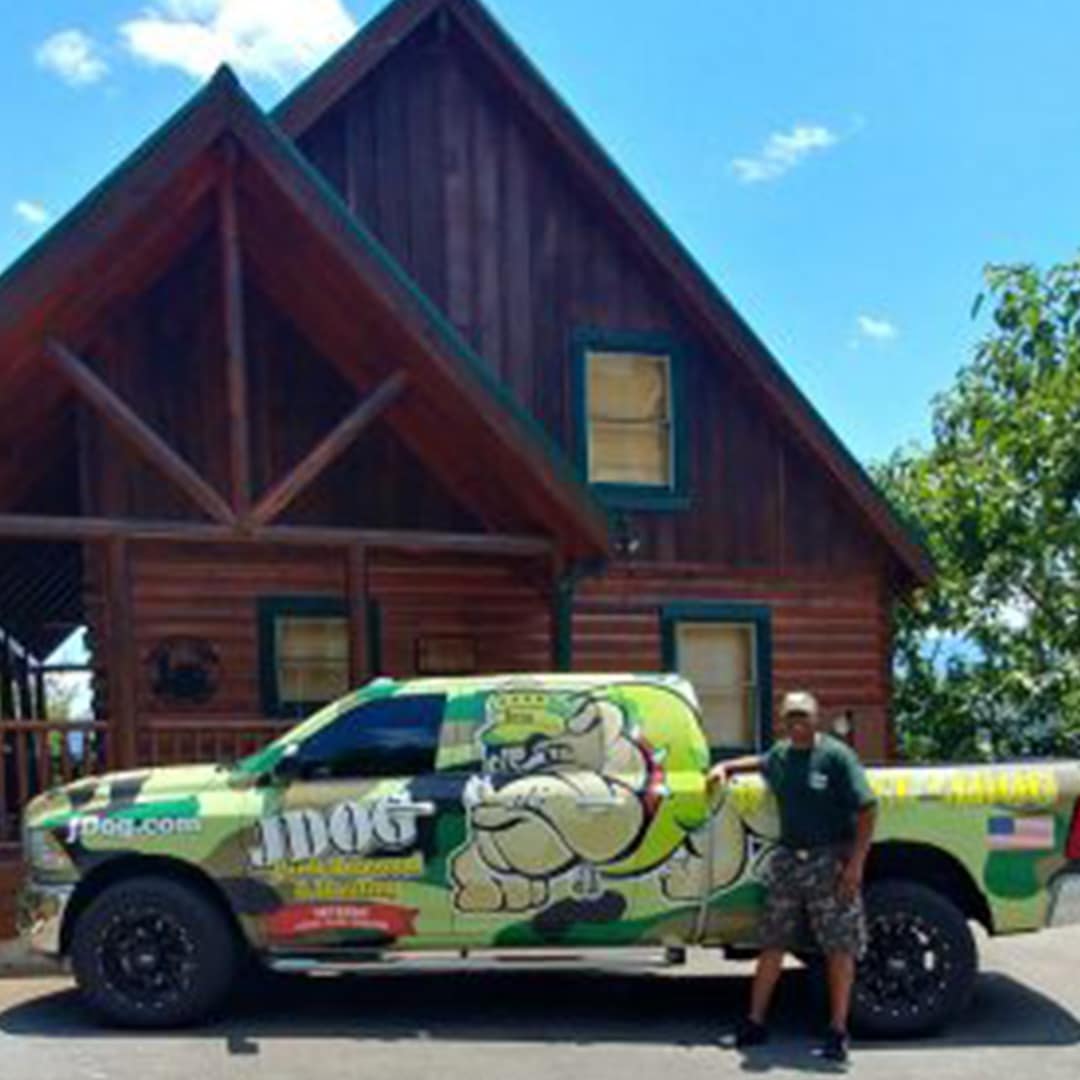 Jay Moore
Military Family Member
My name is Jay Moore and I'm proud to represent the Northshore with JDog Junk Removal Northshore. I'm married to Shemika Moore, who is a registered nurse and we have 1 beautiful daughter and 2 awesome sons. I have lived in Slidell, La for over 25+ years as a kid I grew up in Baton Rouge, La where I'm originally from. After successfully working in the Seafood and Automobile industry for over 20 years. I decided that I wanted a career that I could help others and not just a job. While searching for this change, I discovered a Military based company owned by CEO Jerry Flanagan who is a retired Military Veteran. I admired his very hard work that he put into developing his business and was especially amazed with Jerry's targeting retired Military Veterans to give them an opportunity to remain working, although I was not a Military Veteran do to my medical injury. I have 2 brothers, 2 uncles and my 2 best friends for over 20 + years Marvin Bennett retired Lieutenant Captain and Umaliu Skidmore retired Navy Seal. Will be working with me at JDog Junk Removal Northshore. When I was 11 years old my best friend/Mother passed away so I move to Slidell at 11 years old to leave with my uncle Leon Ventress that's retired Navy Seal.
I was immediately inspired and wanted to be a part of giving back to Veterans as well. As I listened to Jerry's story on CNN, Fox 8 News, YouTube and other news sources, I was touched by his vision. After inquiring about JDOG Junk Removal company, I called up the veterans that I knew and told them about the company. I listened to their military stories and I was amazed at their accomplishments and experiences.
Recently, I have been researching other ways to give back to Military Veterans locally in my community. I will be participating in several local events in the area that are centered around our Veterans. I would like to be able to help in every way that I can. I am pleased to say that my military brother and my 2 military best friends will be joining me as hired Veterans for JDog Junk Removal. I look forward to providing this much need service to my community.
Service Area
Covington
Folsom
Madisonville
Slidell
The JDog Junk Removal Promise
Mission-Driven
We are on a mission to empower Veteran business ownership. We believe in Respect, Integrity, and Trust. We follow the principles of hard work, dedication, and community service.
Transparent Pricing
Our up-front junk removal pricing is based on weight and volume, and includes labor, travel, transport, and disposal or recycling. Get a free estimate and we'll contact you with pricing.
Eco-Friendly
We reuse, recycle, resell, and re-purpose your items whenever possible. 60-80% of the items we haul away are kept out of the landfill.
Respectful Service
We arrive when expected. We respect your time, your home and your belongings. We are licensed, where required, and fully insured.
---