We're JDog Junk Removal and Hauling, the trusted team of Veterans, Veteran and Military family members who are eager to serve you and haul away your junk in St. Petersburg, Florida. Priding ourselves in keeping 60-80% of what we haul out of landfills, we recycle and donate what we can, so we all feel good about where your unwanted items are going. We use the same values we learned in the Military—Respect, Integrity, and Trust—to serve you when you're getting rid of your hot tub, updating office furniture, and renovating your bathroom. If you need a trustworthy team to handle your big and small hauls in the Sunshine City, JDog Junk Removal & Hauling is just the one you're looking for. Call us today at 844-GET-JDOG.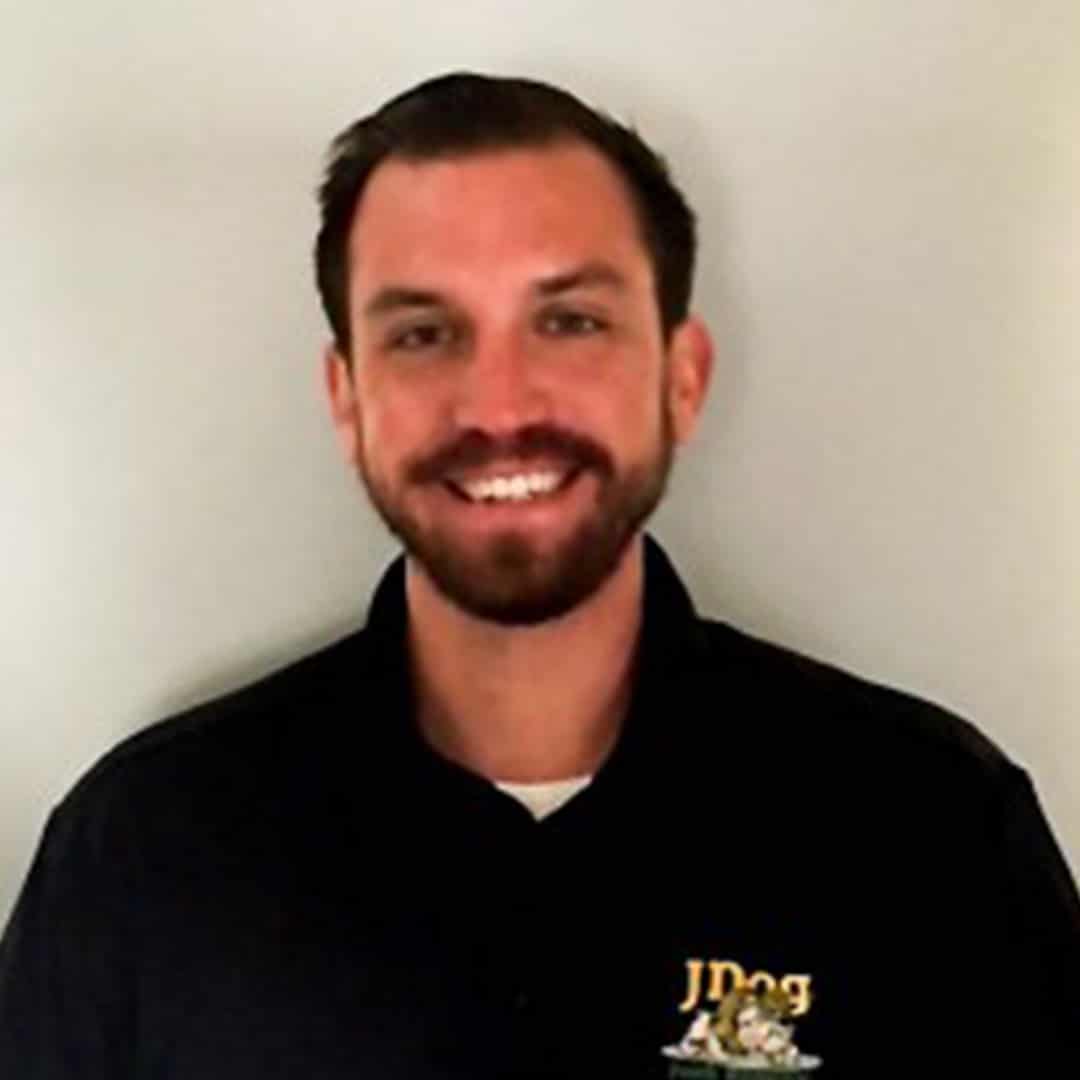 Steve Devaux
Military Family Member
Steve Devaux has had the pleasure of owning JDog franchises since 2014. His ownership honors the legacy of his paternal grandfather, who served in the Army during WWII & Korean War.
While studying Business Management at West Chester University, Steve sought employment in the waste removal industry. It was in this time that he became acquainted with and recruited by Jerry Flanagan, now CEO of JDog Junk Removal & Hauling. Steve had the privilege of working alongside Jerry during his initial years, witnessing him build his corporation from the ground up. He strives to instill the values of Respect, Integrity, and Trust in his business, that Jerry founded JDog upon.
Embracing the opportunity to provide military veterans with meaningful employment as they re-enter the civilian workforce, Steve's goal is to provide 75 jobs to veterans. It Is JDog's mission to provide exceptionally professional junk removal & hauling services to the community.
Service Area
Clearwater
Largo
Palm Harbor
St. Pete Beach
The JDog Junk Removal Promise
Mission-Driven
We are on a mission to empower Veteran business ownership. We believe in Respect, Integrity, and Trust. We follow the principles of hard work, dedication, and community service.
Transparent Pricing
Our up-front junk removal pricing is based on weight and volume, and includes labor, travel, transport, and disposal or recycling. Get a free estimate and we'll contact you with pricing.
Eco-Friendly
We reuse, recycle, resell, and re-purpose your items whenever possible. 60-80% of the items we haul away are kept out of the landfill.
Respectful Service
We arrive when expected. We respect your time, your home and your belongings. We are licensed, where required, and fully insured.
---