JDog Junk Removal and Hauling is your local junk removal team made up of Veterans, Veteran and Military family members located right in Jax Beach, Florida. Serving you with the same values we learned in the Military—Respect, Integrity, and Trust—we are here for you when you are preparing for a move, making improvements to your restaurant, renovating your bathroom, and replacing your patio furniture. We keep 60-80% of what we haul out of landfills through recycling and donating, contributing to our community's Green goals. Ready to start your home or business project in our beautiful resort town? Call us today at 844-GET-JDOG.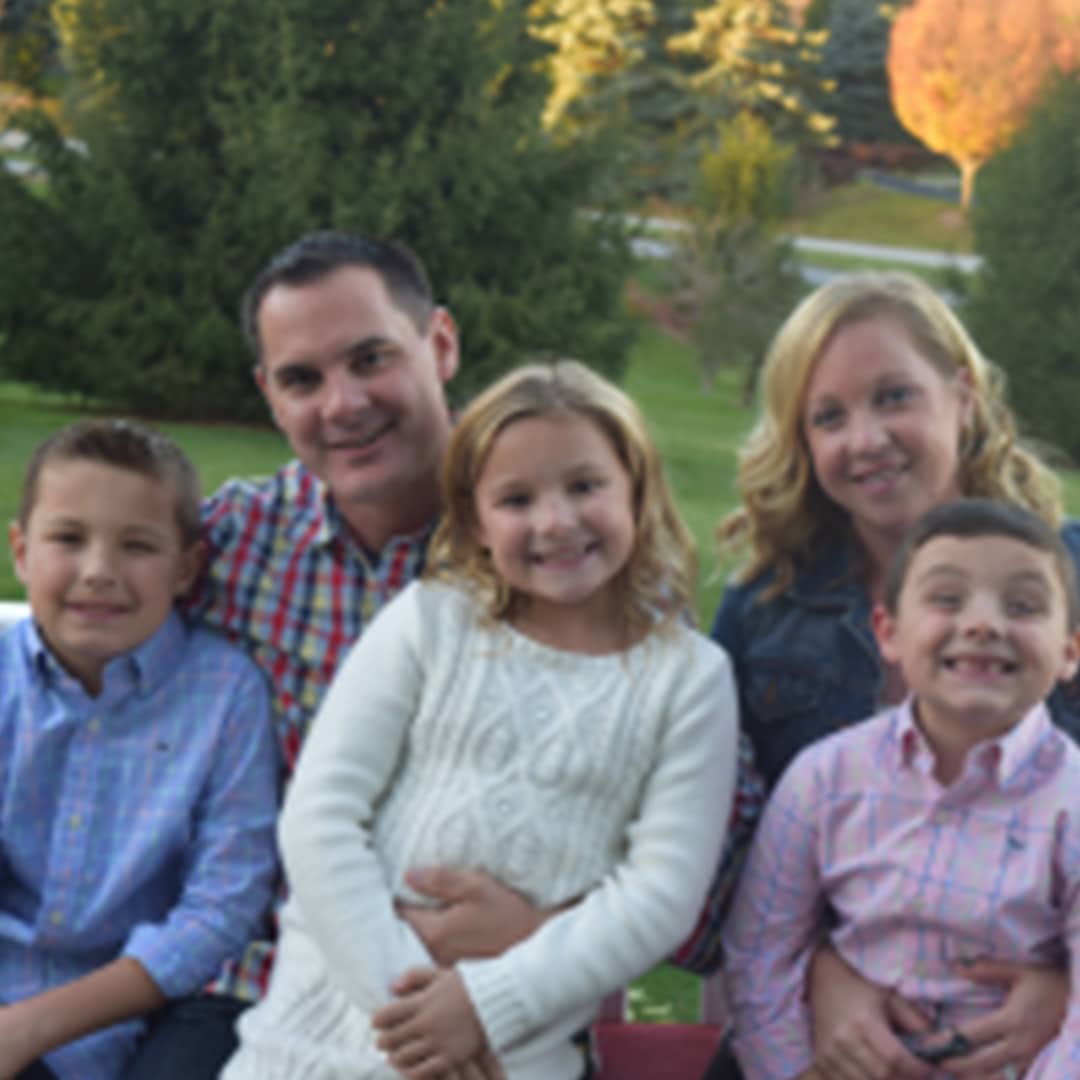 The JDog values of Respect, Integrity and Trust personify owner Rob Dennis. As teacher and coach for the last 18 years, he lives by these values daily and works tirelessly to instill them in both his students and athletes. When he was introduced to the idea of becoming a JDog Franchisee and providing meaningful employment to fellow Veterans, Rob jumped at the chance!
Rob, originally from Rhode Island, enlisted in the Army National Guard during his college years and served 8 years as a Heavy Diesel Mechanic. After graduating from college, Rob began his career as a Health and Physical Education Teacher. Shortly after his first teaching position in the Washington, D.C area Rob met his wife Lori, also a Health and PE Teacher. They moved to the Philadelphia Area in 2001 to continue their careers and be closer to family. They have been blessed with 3 children, Brady (12), Rylee (8) and Reid (7) and many close friends, who will serve as their support system through the JDog ownership journey.
With Rob and the JDog values on each job, you can expect a timely response with honest pricing and impeccable, quality service. He looks forward to serving you and the surrounding communities!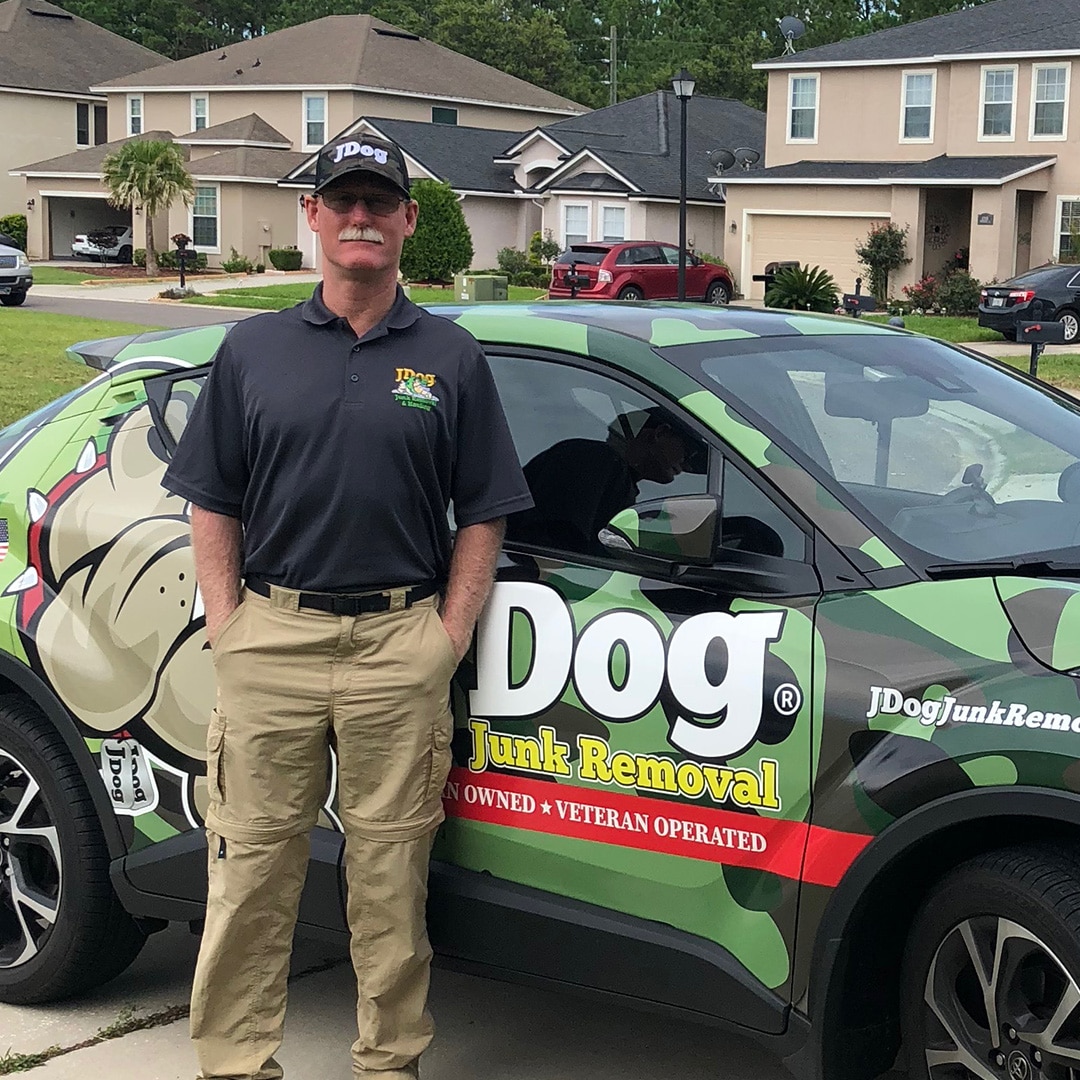 Michael Getka was born in Plattsburgh, New York where he enjoyed an adventurous life in the Adirondack Mountains. In 1983, he joined the Navy and served proudly as a Navy Seabee and SEAL. Mike retired, in 2004, at the Naval Special Warfare Command in Coronado, California. He and his wife Karin currently live in Jacksonville, Florida with their son Cole, twin daughters Kayleigh & McKenna, and their dog Scout.
"What drew me to JDog was the opportunity to employ and help veterans in any way that we can! It is more than just junk removal and hauling; it is a chance to give back and have a positive impact on our communities through recycling, donations, respect, trust, and integrity!"
With Mike and the JDog values on each job, you can expect a timely response with honest pricing and impeccable quality service!
Service Area
Arlington
Atlantic Beach
Jacksonville Beach
Mayport
Neptune Beach
Palm Valley
Ponte Vedra Beach
Sawgrass
The JDog Junk Removal Promise
Mission-Driven
We are on a mission to empower Veteran business ownership. We believe in Respect, Integrity, and Trust. We follow the principles of hard work, dedication, and community service.
Transparent Pricing
Our up-front junk removal pricing is based on weight and volume, and includes labor, travel, transport, and disposal or recycling. Get a free estimate and we'll contact you with pricing.
Eco-Friendly
We reuse, recycle, resell, and re-purpose your items whenever possible. 60-80% of the items we haul away are kept out of the landfill.
Respectful Service
We arrive when expected. We respect your time, your home and your belongings. We are licensed, where required, and fully insured.
---