Get Rid of Your Unwanted Holiday Decorations the Right Way
Christmas Trees, Lights, and Decorations
---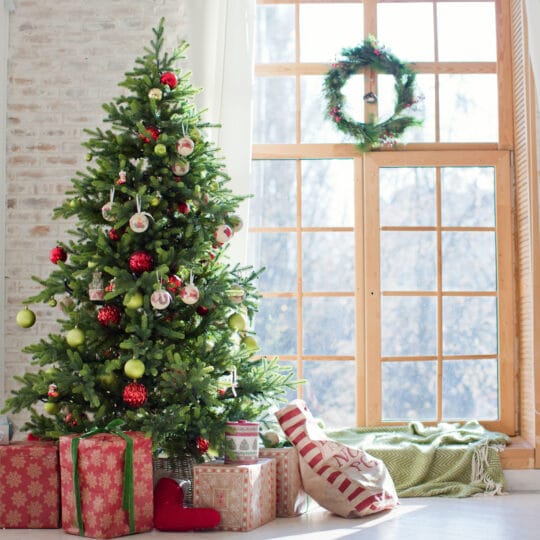 The holiday season has come and gone, and for some of us, that means it's time to take down our decorations. But what do you do with all those decorations you don't want to keep? Do you plan to throw them away with the rest of your trash? Not so fast! Read on for tips on how to safely and responsibly get rid of your unwanted holiday decorations the right way.
Get Rid of Your Unwanted Holiday Decorations the Right Way
Christmas Trees and Wreaths
Live trees and wreaths: When it comes to getting rid of your Christmas tree, there are a few routes you can go. Most towns have a curbside pick-up program where they will pick up your tree within a certain timeframe post-Christmas.
If you have artificial items, you can also drop them off at a designated spot in town. If the trees or wreaths are still in good shape, consider donating them to local shelters and community centers in your area to give them more time to spread joy.
Christmas Lights
Christmas lights are challenging to responsibly dispose of because many parts are recyclable—just not together. Your recycling company likely won't take them, so you'll have to find a recycling center in your area, which you might have to pay for. Even better, some townships have Christmas lights recycling days to make it easier and free for you to be environmentally responsible!
Lawn Decorations
Most large outdoor decorations like inflatables or plastic figurines can be recycled through specialized centers if they're still in good condition. These centers specialize in taking apart large plastic items like these so that all their components can be reused or recycled properly. Of course, the center likely charges a fee, but you might be able to get rid of it for free by donating to organizations in your area.
Call JDog Junk Removal & Hauling to Get Rid of Your Unwanted Holiday Decorations The Right Way.
Getting rid of those unwanted holiday decorations the right way can be a challenge, but it's worth it to support environmental and community efforts. JDog Junk Removal & Hauling makes it easy for you. We donate and recycle as much as possible from our hauls, and we can do it so you don't have to. Call us today at 844-GET-JDOG to schedule your haul.