Donate This Holiday Season
Get Rid of Your Unwanted Items
---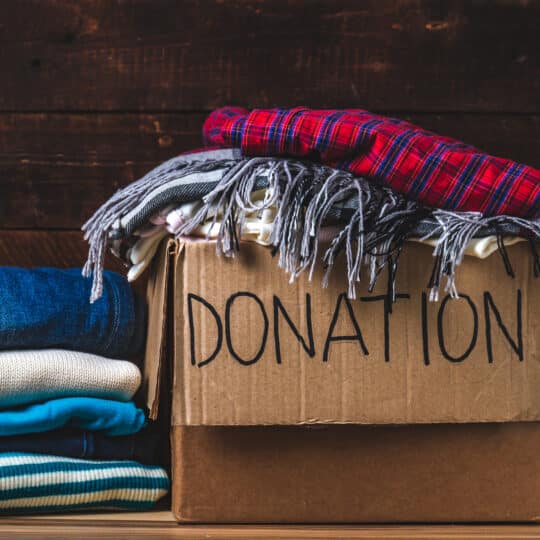 It's the holiday season, which means it's the time of year when your home is filled with an abundance of stuff, old and new. Why not make a difference in your community this season by passing along those things you no longer need? You can donate this holiday season to spread joy and help out those in need. Let's explore what you can donate and how it will make a positive impact on others this year.
What You Can Donate This Holiday Season
Clothing: With the cold winter months ahead, there are many people who don't have access to sufficient clothes to keep them warm. Whether it's used winter coats, sweaters, hats, gloves, or even blankets, these items are incredibly beneficial for those in need. You can either donate these items directly to shelters, or you can look up local organizations that collect clothing donations.
Food: Food banks around the nation struggle to keep their shelves stocked with enough food throughout the entire year. During the holidays, demand for food donations skyrockets as more families are in need of extra food during this celebratory season. You can donate non-perishable food items like canned fruits and vegetables, dry pasta, and cereal. Look up your local food bank and see what they need most–you may be able to make a big difference!
Toys: Toys can be one of the most magical times of the holidays for children, but not everyone has the means to give their child a gift this year. While most toy drives ask for donations of new toys that have not been opened from their original packages, some organizations will accept gently used toys if they are still intact with all of their pieces included. When looking for places that accept toy donations make sure to check with your local fire departments, police stations, and churches as many of them take part in collecting donations for kids in need during the holiday season.
We go through everything we haul and find the things that aren't really junk at all so we can donate them to organizations that need these items the most. Call us today at 844-GET-JDOG to have your unwanted items removed from your house and to spread cheer year-round.