How to Organize Your Garage
6 Tips to Help
---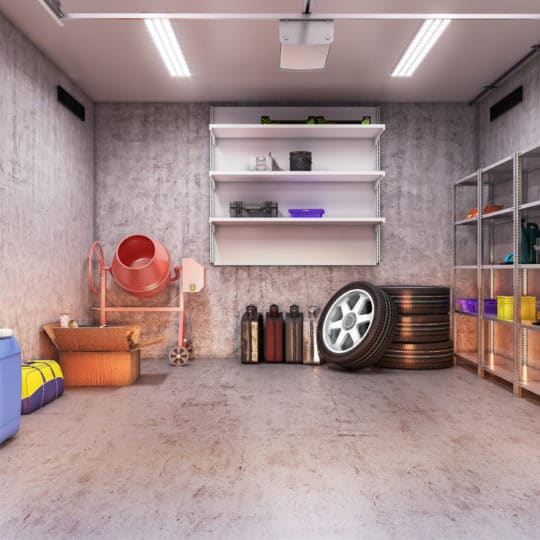 It's that time of year! After a few months of regular traffic, your garage is probably seeing the signs of frequent visitors. Ready to tackle a big weekend project? Learn these tips to help you organize your garage easily and efficiently.
How to Organize Your Garage
Take everything out. The easiest way to start is to pull everything out of your garage and onto your driveway. This gives you a blank slate.
Separate and label. Now that you can easily see all of your items, split them into three groups: keep, throw away, donate/sell. You can either do this by having piles or groups on your driveway or yard, or you can use a colored sticky note system for the larger items.
Sweep. How often is your garage completely bare? Probably only as often as you clean it out. Take this time to thoroughly clean it by sweeping, vacuuming, and mopping.
Pick your storage system. Before purchasing anything, take an inventory of what you're planning to keep and plan your organizational system around that. Make the most of your space by installing shelves, hooks, overhead storage, and whatever other systems you need in order to maximize your storage capacity.
Put back items you want to keep. Put everything you're keeping into its designated space and inform the family of the new system to help keep it cleaner for longer.
Call JDog Junk Removal & Hauling to remove the rest. Now that your garage is nice and clean, do you have your "trash" and "donate" piles left? Our garage cleanout service includes the removal and responsible disposal of your unwanted items. We'll even donate the items that can be used again so you don't have to. Contact us today by calling

844-GET-JDOG

. We promise transparent pricing, punctual service, and to treat you with our core values of Respect, Integrity, and Trust.