What to Do with Your Old Kitchen Table
6 Environmentally Responsible Options
---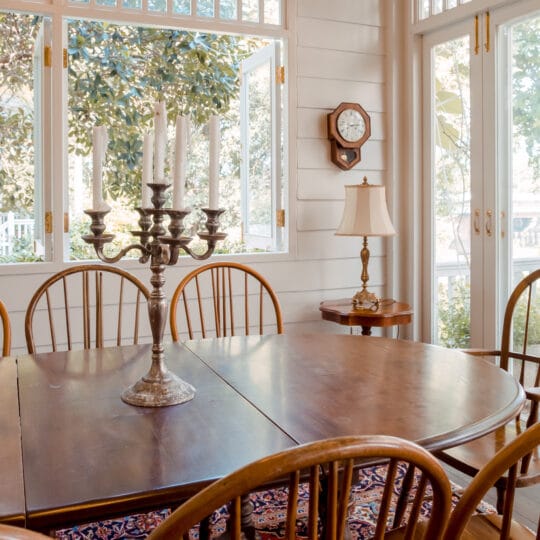 The kitchen table is your favorite place to have your family gather 'round. It's your spot for good meals, great memories, and the best company. When you're ready for an upgrade, your old kitchen table certainly doesn't deserve a spot in the dump. Here are some environmentally friendly options.
What to Do with Your Old Kitchen Table
Sell it. If your old kitchen table is in good condition, you might be able to sell it on Facebook Marketplace, Craigslist, or eBay. If it's not in tip-top shape, consider selling it at a discount for those who are up for a refinishing project.
Donate it. Many charity organizations take kitchen tables that are still in good condition. Donation might not be the right choice if your table is in major need of love.
Refinish it. Are you a handy DIYer? Instead of buying a new kitchen table, refinish the one you currently have! Sand it down and restain or paint it.
Think outside the kitchen. Could your basement use an area to eat? Or do you need a craft table? Consider moving your table to another area of your home.
Recycle it. Did you know tables and chairs can be broken up into pieces and recycled? But, don't expect your recycling crew to pick it up from the curb. You'll probably need to call around and find a recycling facility in your area.
Call a junk hauling company. At JDog Junk Removal & Hauling, we believe we have a responsibility to the environment, so recycle or donate 60% to 80% of everything we haul. If your table is usable, we will find an organization that takes donations. Or, if it has seen its last days, we'll take it apart and recycle and the pieces. Ready to responsibly get rid of your old dining table? Call the Veterans at JDog Junk Removal & Hauling today.