Ideas for Eco-Friendly Gifts
Get Creative for a Green Holiday
---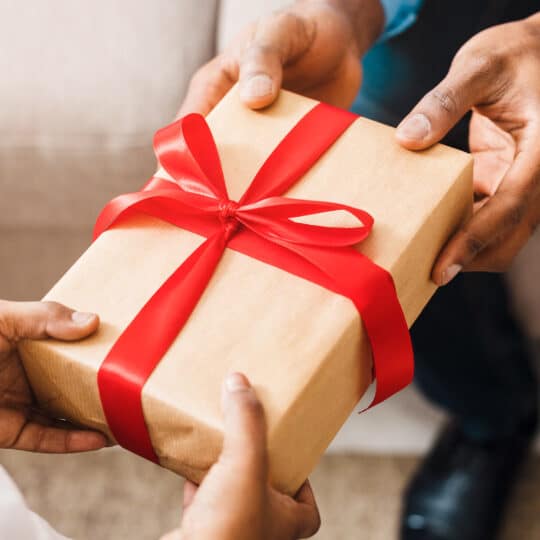 Sometimes the holiday season feels like nothing but bringing new things into your home and sending more things to fill other people's homes. Learn some ideas for eco-friendly gifts — and we're not talking about re-gifting!
Eco-Friendly Gifts
A toy swap. Those toys might not be shiny and new to your kids anymore, but they could be someone else's new favorite plaything. Suggest a toy swap with friends and neighbors instead of wrapping up brand new toys to save everyone some money, storage space, and waste.
Cookie mix jars. What's your plan for all of those canning jars you've been storing? They can make a fantastic gift for everyone on your list from neighbors to teachers and more. Simply layer the dry ingredients inside the jar for a delightful display. Then make a decorative tag with the directions for other ingredients to add and how to make the cookies. It's the sweetest eco-friendly gift you can make!
A reupholstered chair. Furniture can be harmful to the environment and should always be recycled instead of thrown away. That fabric chair you don't want anymore can get a second life with some sprucing up and could be the perfect gift for a close friend. Find the perfect fabric to customize the look.
Patchwork quilt. What's your plan for all of those outgrown clothes? Make a memory-filled gift for a loved one by sewing a patchwork quilt made from old clothes, blankets, and more.
Next Step: Call JDog Junk Removal & Hauling.
At JDog Junk Removal & Hauling, we're all about giving unwanted items a second life. That's why we donate and recycle 60% to 80% of the items we haul. We carefully go through the items you no longer want and decide which can be donated, which are suitable for the landfill, and which can be recycled. Call us today at 844-GET-JDOG to schedule a junk removal and haul.