What to Do with an Old Swing Set
Your Options
---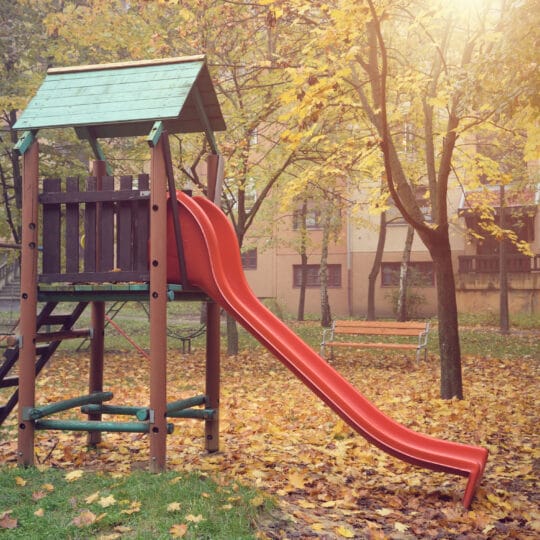 Playgrounds are the highlight of childhoods spent outdoors. Whether your kids have outgrown their play space, you moved into a new house with a swing set that you don't need, or you're preparing to get the kids a new one, there are many options for dealing with your old swing set.
What to Do with an Old Swing Set
Sell it
Check out a site like Facebook Marketplace, and you might find some of your neighbors are on the market for a new playground for their kids. Often, the buyer will come to your house, disassemble it themselves, and haul it to your house. No work on your part!
Dispose of it
Sometimes, the playground is so worn down, you can't even get a second life out of it. Take it apart, and sort the pieces: those you can recycle and those to go to a landfill. If you call a team like JDog Junk Removal & Hauling, we will take it apart and responsibly dispose of all the components.
Update it
Before you decide to take it down for good, consider if you can expand it. Many playsets are modular, and you might just find there are some cool ways you can customize it to make it last longer.
Reuse parts
You might not need a swing set anymore, but maybe there is something else your garden could use. Consider turning the frame into a raised garden bed, chicken coop, or stargazing lounge.
Call JDog to Disassemble and Remove Your Old Swing Set
The Veterans and Military family members at JDog Junk Removal & Hauling will arrive on-time and in-uniform to take apart and remove your old swing set. And if you are setting up a new one, you can schedule a labor service. Just show us where you'd like it set up, and we'll assemble it for you! Call us today at 844-GET-JDOG to schedule a service.