How to Remove Carpet Yourself
Tips to Make It Easier
---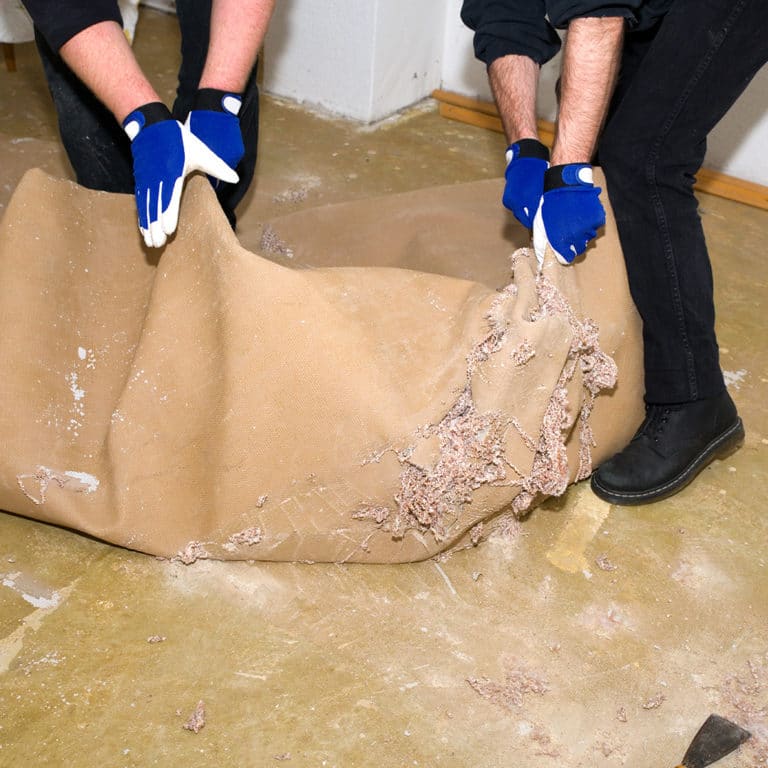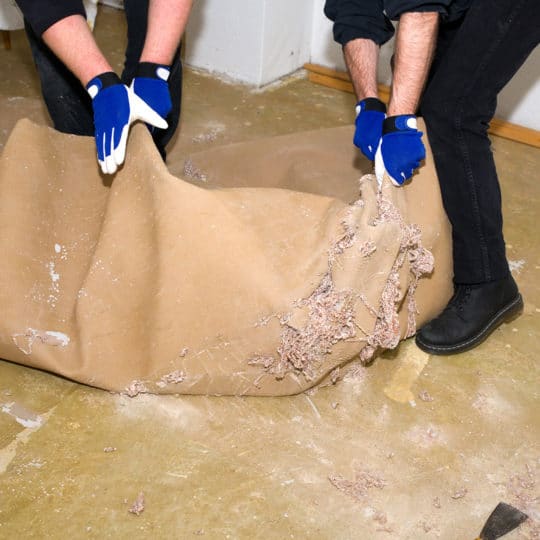 If you're an avid DIYer, you can probably take on the take of removing an old carpet to put in new flooring. While a time-consuming and possibly challenging task, there are some ways to make it easier. Learn how to remove carpet yourself.
How to Remove Carpet Yourself
First, assemble your tools: you'll need a dust mask, knee pads, locking pliers, a pry bar, a floor scraper, safety eye wear, a heavy-duty utility knife, a pair of gloves, a few trash bags, and a floor scraper.
Next, detach the carpet from the tack strip. A tack strip is a length of wood glued to the floor with tacks attached to it. These tacks grab hold of the carpet and keep it in place against the wall. Beginning in a corner, grab the carpet with a pair of pliers and pull the carpet toward you. Then grab the carpet with your hands and continue to pull it up, working your way down the entire wall.
Now, take up the padding. If stapled, use pliers or a flat-head screwdriver to pull the staples out. The padding is sometimes glued to the floor. This means you'll have to use a scraper and some good old-fashioned elbow grease.
You'll need to cut up the carpet into smaller pieces that you can dispose of easily. To do this, fold the carpet back and cut it with your utility knife into strips that are manageable. Work with a new, sharp blade in your utility knife. Cut the padding into strips, as you did with the carpet.
Now that you've removed the carpet and padding, you're left with piles of strips. Resist the temptation to toss them in your curbside trash! Most carpets contain plastic fibers, making them recyclable.
JDog Hauls Carpeting and More.
Whether you are DIYing a carpet removal, getting rid of an old bedroom set, or placing appliances, you can count on the Veterans and Military family members to responsibly dispose of, donate, or recycle your old items. Call us today at 844-GET-JDOG to schedule a pickup.