Garage Organization Tips
Read These Tips Before You Begin
---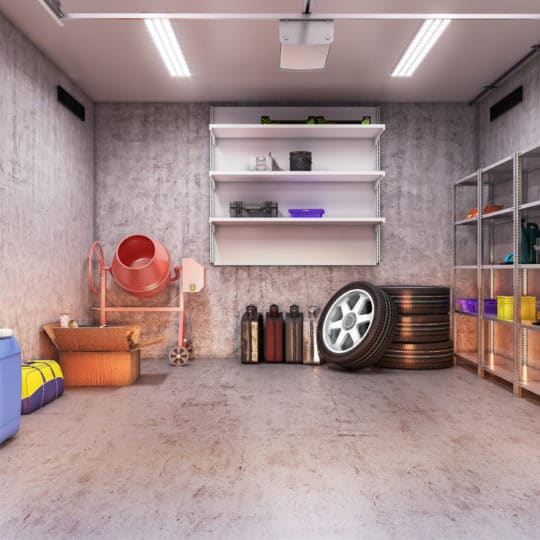 It's the time of year when you are starting to spend more time outside. Your garage is a great storage space that can hold the essentials for a fun spring and summertime. But, it's discouraging when your garage is a mess and you can't get the bikes through without pushing other items around or you're stuck wading through winter supplies. If it's time to schedule a cleaning day, read these garage organization tips first.
Garage Organization Tips
Cut the clutter. You may or may not be surprised by all of the random things you find in your garage. Do you need to keep the pair of rainboots with holes in them? What about the soccer ball that leaks air? Are the kids done playing with the tiny bike? Throw out or recycle things that are broken and set aside things you can sell or donate.
Consider if seasonal things can be stored elsewhere. Do your sleds need to stay in the garage all year long, or can you move them to the attic during the summer?
Have a place for everything. Know exactly where everything will belong once the garage is clean. Have buckets for balls, containers for garden supplies, and other organization systems in place so it's easy to keep the garage neat.
Don't limit yourself to the floor. Hang hooks on the wall. Invest in a wall storage system. Put hooks on the ceiling for hanging bikes. Find ways to get things off the floor so you have even more space for storage.
Keep chemicals and dangerous supplies out of reach. Like any other place in your home, chemicals and other dangerous things should be stored in a safe place. Put them high on shelves where children and pets can't reach them. It's also important so you don't accidentally trip over something and spill it.
Call JDog Junk Removal & Hauling to Remove Your Unwanted Items
JDog Junk Removal & Hauling helps get rid of any items you no longer want and that can't be resold. Our garage cleanout service includes the removal and responsible disposal of your unwanted items. You can expect transparent pricing and on-time, thorough service. Just contact us us today by calling 844-GET-JDOG to schedule a pickup.