5 Spring Cleaning Tips
To Set You up for Success
---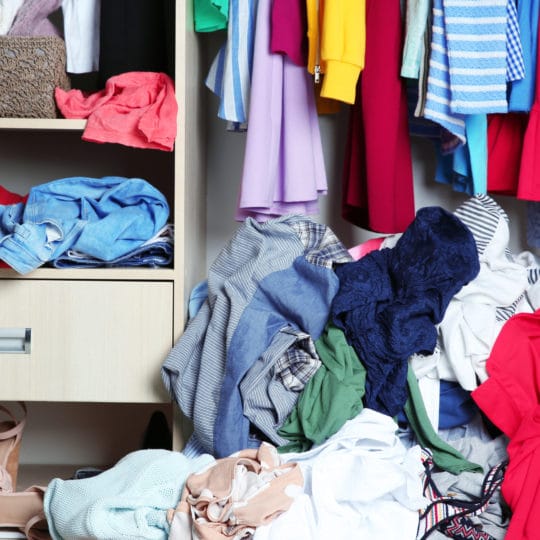 Has the spring cleaning bug come to your home? With the weather warming and more time at home than ever, it's the perfect time to use the inspiration to get your home organized. Whether there's one space you'd like to tackle, like your attic, or you're looking to improve your whole home, use these spring cleaning tips to keep you motivated and organized.
Spring Cleaning Tips
Make a Plan
Don't just jump right in! It can be overwhelming to tackle a project this big. Write a list of areas you'd like to address, make a plan, write it down, and communicate it with your helpers. There are many ways to go about spring cleaning, like:
Work from top floor to bottom floor
Take it one category at a time (clothes, paperwork, cookware)
Organize first, then clean
Get Your Supplies Organized
Set yourself up for success. Have boxes, bags, markers, a cup of coffee, and other essentials ready to go once you set your sights on crossing one thing off your to-do list. Having everything handy will help you stay focused and cut down on frustration.
Make Three Piles
Separate items into three categories: items you want to keep, things to throw away, and stuff that can be donated. Have three designated spots, bags, or baskets to keep organized.
Get the Family Involved
Have everyone go through their clothes and shoes to see what still fits. You can make the call if the clothes are in good enough shape to donate. Have the kids go through their toys. You can help them decide what to donate by giving them a goal. Select 10 toys you can donate to families in need. Can you fill up this basket with toys you can donate?
Set Realistic Expectations
You likely won't be able to finish your spring cleaning project in one day. Understand that it will take time, and making progress is just as important as finishing.
One More Spring Cleaning Tip: Call in JDog Junk Removal & Hauling.
Our team of Veterans and like-minded individuals can come and haul away your donations and trash to the appropriate locations. Contact us today by calling 844-GET-JDOG to schedule a pickup!