Clean Your Garage: Tips for an Efficient Cleanout
Here's how to clean your garage efficiently
---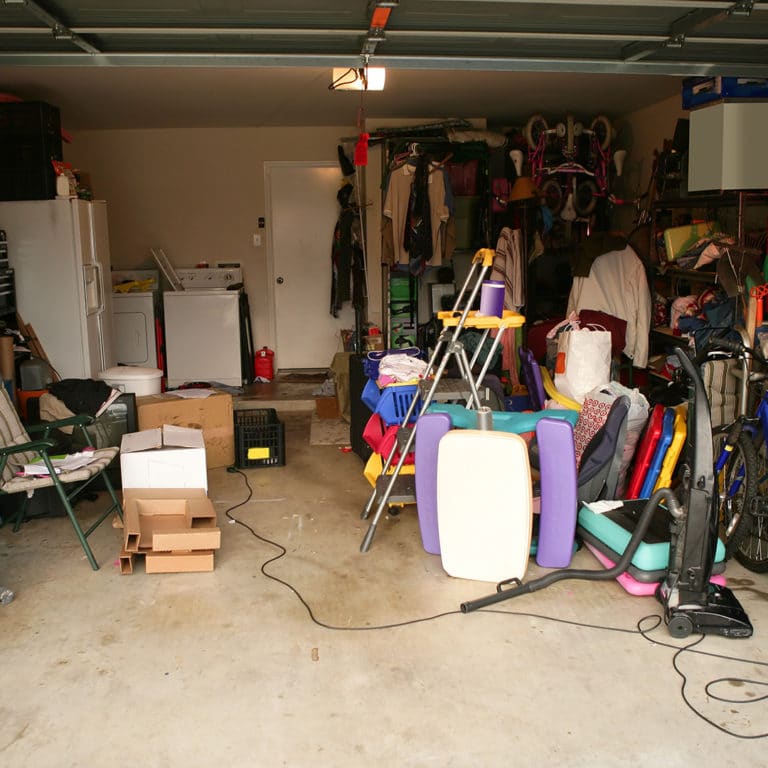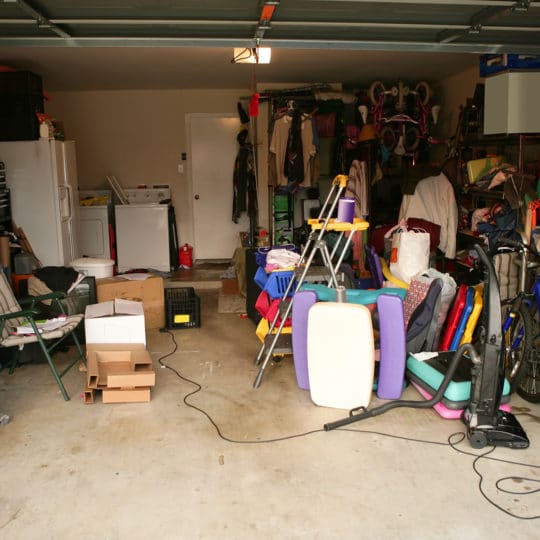 Almost any homeowner with a garage knows how easy it is to use this space as a storage area instead of a place to store your car. Eventually, garages get so full of items that don't belong anywhere else in the house that you run out of room, making a cleanout a necessity. Although this sounds like a daunting task, a garage cleanout can be a little easier when you follow a few helpful guidelines. Here's what to do when you clean your garage.
Clean Your Garage
First, come up with a schedule you'd like to stick to. This gives you a goal to work towards as well as a concrete finish time, so you can move onto other projects instead of drawing this one out.
Now it's time to get to work. Start sorting through the contents of your garage, making three piles as you work. One pile is for items you'd like to keep. The next pile is for items you no longer want and consider garbage. The third pile is for items that you no longer want, but might be of use to someone else. This pile can contain two sub categories: sell and donate. Keep these piles clearly defined to avoid throwing out something you want to keep.
Once everything is sorted out, it's time to clear out space. Start selling off or donating your unwanted items and leave out your garbage bit by bit with each trash pickup. If you've got more that you anticipated, call a junk removal company, like JDog Junk Removal & Hauling. JDog Junk Removal & Hauling will gladly come and remove your garbage. We can even transport your items to their new homes if you're unable.
Finally, it's your chance to get organized. Take your "keep" pile and sort it into sub categories. Holiday decorations, car accessories, tools, and cleaning products are a few common categories. Purchase clear plastic bins for storage and label the sides for easy reference. You can even invest in a new shelving system or pegboard wall, depending on your needs.
We're Here to Help
The team at JDog Junk Removal & Hauling treats every basement and home we enter as if it were our own. We take care not to damage your possessions as we haul them away and make every effort to avoid tossing everything we haul into a landfill. The result? A clean, junk-free garage.
Find out more about what we haul or contact our trustworthy team by calling us at 844-GET-JDOG.