Tips for Yard Waste Removal
What to do with your organic waste
---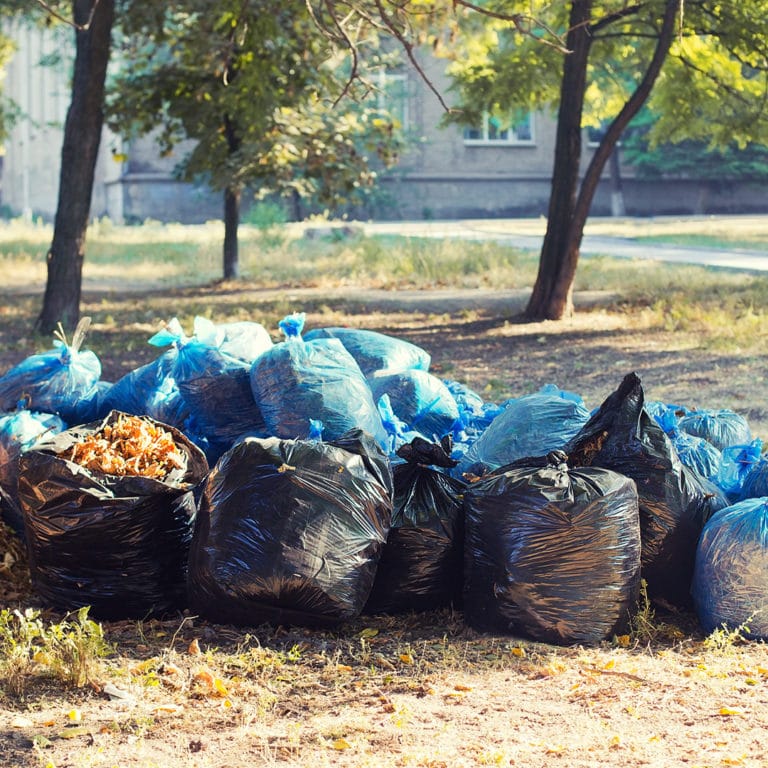 It's that time again. Spring is here, which means your yard will soon be overgrown with vegetation. This means you've got a weekend's worth of cleanup in your future. But what are you planning to do with all that refuse? Here are some tips for yard waste removal.
Tips for Yard Waste Removal
Buy the right bags. You'll need a place to stuff all the organic matter strewn about your lawn. Purchase a pack of biodegradable bags from your local nursery and fill them with the leaves, weeds, twigs, and grass clippings you need to get rid of. Then, leave them curbside for your neighborhood trash company's lawn waste removal day.
Keep an eye out for the official yard waste removal days. Trash companies typically refuse to pick up yard waste on a regular basis, so you will probably have to work around their schedule. Look for any instructions they might have in order to be sure they'll accept your lawn waste. These instructions might refer to the types of yard waste they accept, the weight and volume of the bags, and whether they're tied up with gardening twine or plastic string.
Rent a dumpster. It might look pricey at first glance, but renting a dumpster can be worth it, especially if you have a large yard or are physically unable to move your yard waste otherwise. Plus, a dumpster gives you one central place to toss everything on your own schedule.
Use a chipper. If you're tossing tree limbs or stumps, a wood chipper is a wise investment. Available to rent or buy, wood chippers can turn your wood into mulch for your garden.
Removing yard waste isn't for everyone. If you're unable to haul yours off to the dump, dumpster, or curb yourself, we can help. Contact JDog Junk Removal & Hauling today by calling us at

844-GET-JDOG

for a free quote or to schedule a pickup.