Furniture removal: What to Do with Unwanted Items
Alternatives to dumping your furniture at the curb
---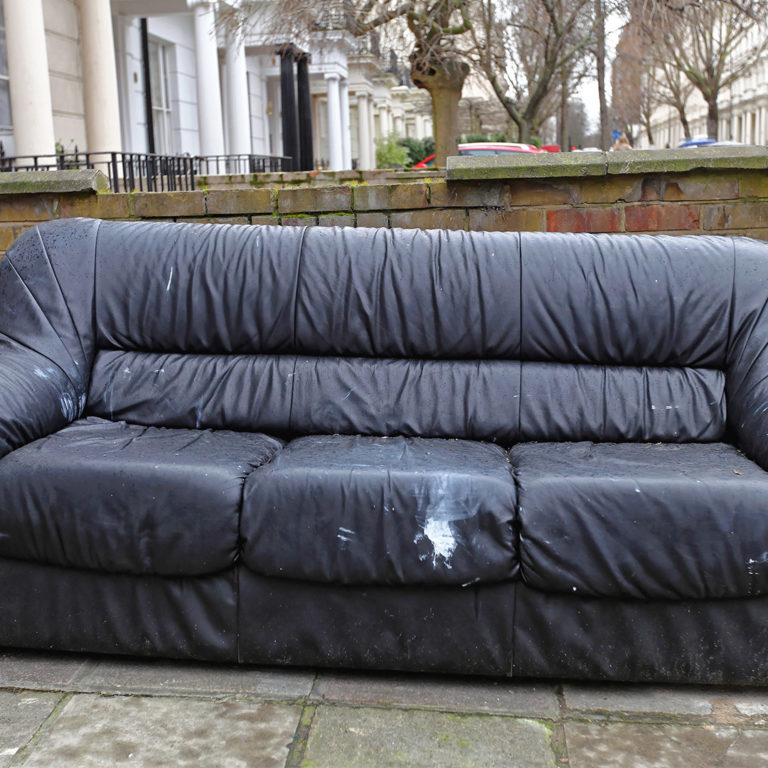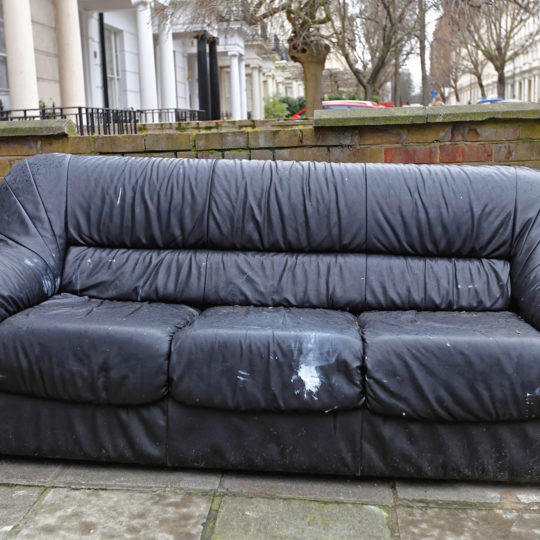 Once you're no longer using them, large, bulky furniture items like couches, bookshelves, and tables are difficult to move out on your own. Even getting these items to the curb can be a hassle. Plus, tossing old furniture out with trash is a waste of landfill space. Instead of curbside disposal, read on to learn a few alternative ideas for furniture removal.
Ideas for Furniture Removal
Sell it. There's always a decent market for old furniture that's still in relatively good condition. Facebook Marketplace, eBay, and Craigslist.org are good places to start. Students, low-income families, and others on a budget will appreciate your gently used sofa, wood furniture, leather chairs, desks, etc. Just post a picture online with a reasonable asking price (some sites even help you calculate the asking price) and wait for the offers to start rolling in.
Donate it. Shelters, community theaters, and small businesses might be looking for the types of pieces you're looking to unload. Ask around and offer your furniture for free. It might even result in a tax write off for you. Plus, you'll enjoy the benefit of doing a service to other people in your community.
Have a junk removal company haul it for you. In the event that the preceding ideas aren't an option, a junk removal company like JDog Junk Removal & Hauling is a convenient, affordable option — especially if you don't have a truck of your own to use. A junk removal company can also help if you do plan to sell or donate your old furniture. The JDog Junk Removal & Hauling team can do the heavy lifting for you. We also have a fleet of trucks to transport your old items wherever they need to go.
So contact the team at JDog Junk Removal & Hauling today at 844-GET-JDOG to schedule a pickup of your old furniture… and whatever else you might need to have hauled.