Carpet Removal and its Disposal Options
What you can do with old unwanted carpeting
---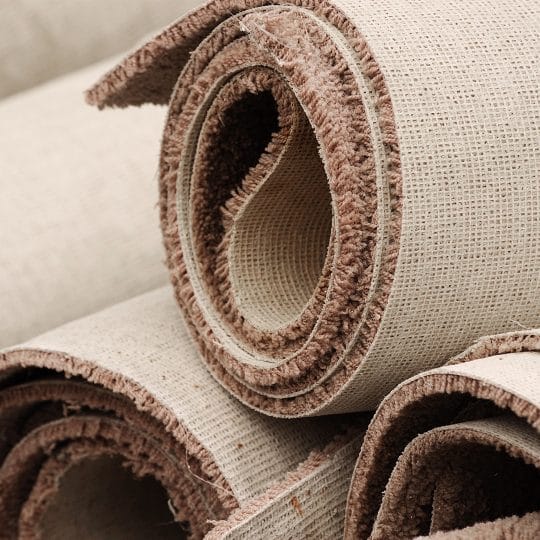 Carpets are big, bulky, and hard to dispose of. Here are some of your options for carpet removal, recycling, and reuse.
Why Carpets Don't Belong in Landfills
Although they are accepted by most trash companies (depending on the size), carpets are full of complex fibers that make them impossible to break down in landfills. A room's worth of carpeting is also a larger load than sanitation workers are willing to take. Therefore, pickup is often only possible on days specifically designated for bulk items. And, because carpeting is made from multiple components with different chemical makeups, it's tough to recycle properly. In addition to its disposal woes, carpet's bulkiness burdens the sanitation workers tasked with picking it up.
Recycling
Believe it or not, most types of carpeting can be recycled. Carpet fibers can be broken down to its raw materials to make new products (like new carpet!). Finding a carpet-recycling resource is another story, though. If your local carpet store can't point you in the right direction, try contacting CARE (Carpet America Recovery Effort). CARE is an organization devoted to keeping carpets out of landfills and recycling them instead.
Reusing Scraps
If your carpet is in relatively good shape, try repurposing it. Here are some ideas for reusing old carpet scraps:
Lay down old carpet in a vegetable garden to pull double duty as a weed mat and pathway.
Cut it up into small pieces to place under the four legs of a heavy table or chair that needs to be moved. This helps the furniture slide across a hardwood floor without you having to lift it.
Glue carpeting to a wood post to create a scratching post.
Fold a scrap over in two to kneel on when you garden.
Need Carpet Removal Assistance?
Removing carpeting and hauling it to a recycling facility—or even to the curb, for that matter—can be a difficult physical task. Entrust the pros at JDog Junk Removal & Hauling to do the heavy lifting for you. We can assist with stripping the carpeting and taking it to be properly recycled. Contact us today at 844-GET-JDOG to schedule a carpet pickup.