We're JDog Junk Removal and Hauling, a team of Veterans, Veteran and Military family members providing junk removal and hauling services for homes and businesses in our community of Fort Worth, Texas. We serve Cowtown with the same values we served our country: Respect, Integrity, and Trust. When you renovate your storefront, replace the carpet in the bedrooms, and get rid of an old couch, we donate and recycle 60% to 80% of what we haul to keep our city as beautiful as possible. If you need a trustworthy team to handle your junk, JDog Junk Removal & Hauling is just the one you're looking for. Call us today at 844-GET-JDOG.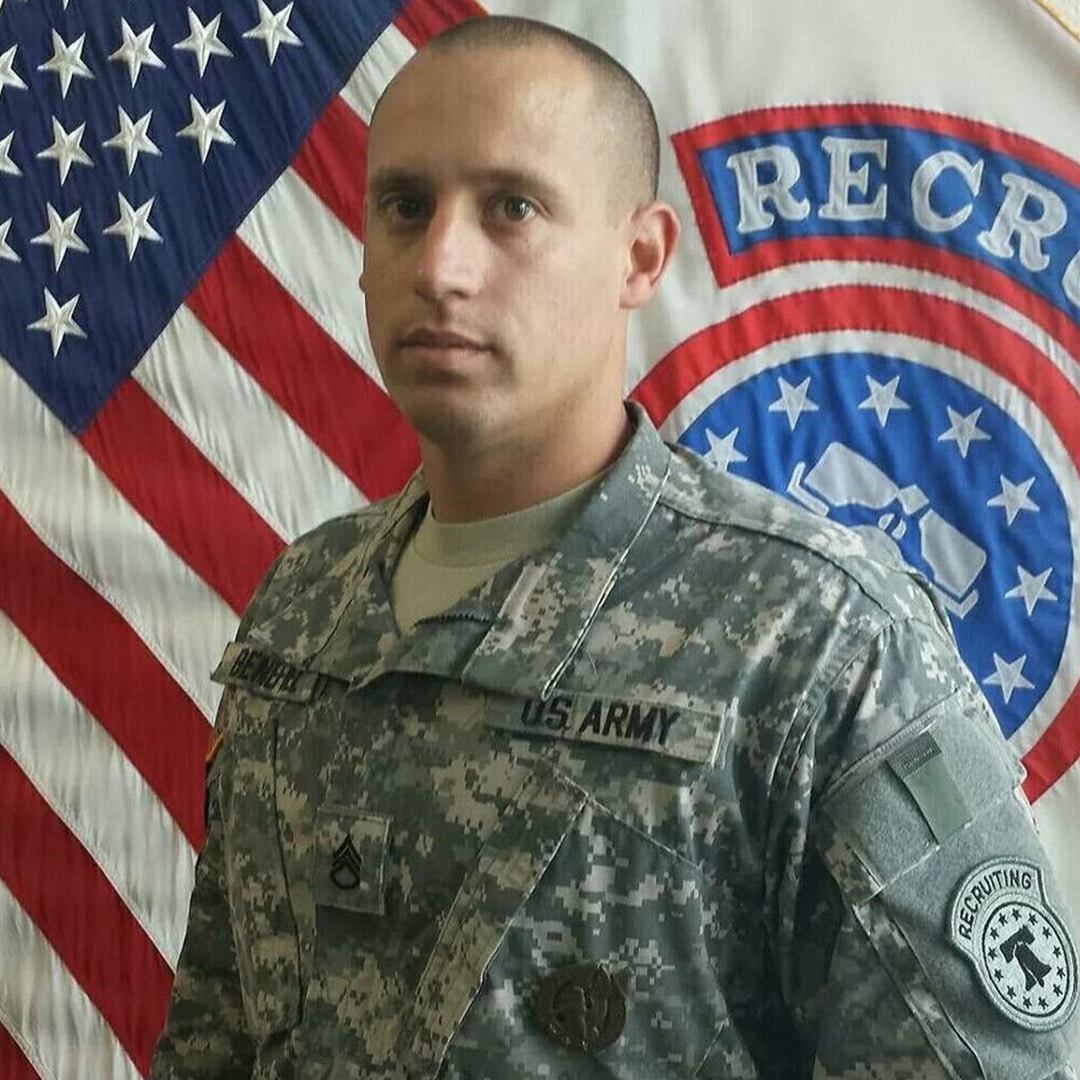 Jeremy Benefiel hails from Denton, Texas and served in the U.S. Army for sixteen years. He was engaged in two deployments: Bosnia in 1999 and Operation Iraqi Freedom in 2004. During his time in the active Army and Colorado National Guard, his skill sets were utilized in various positions. He served as a petroleum supply specialist and military intelligence during his first term in the active Army. After completing his first term with the Army he transitioned into a college student and earned Firefighter, First Aid, and Emergency Medical Technician- Basic certifications. He began his civilian career with Lockheed Martin in Littleton, Colorado as a firefighter. He continued as a firefighter for about two years until being deployed to Iraq. In Iraq, and throughout his National Guard career, he served as a firefighter team chief. After returning home to the U.S., he obtained a position as a civilian firefighter with the Fort Carson Fire Department and continued to advance within the fire department. He earned HAZMAT Technician certification, Fire Inspector II, Fire Officer I, and was the president & creator of the Firefighter Recognition program. Accepting a position overseas as a contract firefighter with Wackenhut Services Iraq, he was advanced to the position of Lieutenant. He made his way home after a couple of years and became active duty Army again, this time serving as a recruiter. He completed three years in Colorado Springs, CO and four years in North Richland Hills, TX in the capacity of recruiter. He was selected to become an assistant recruiting station commander, team leader, top recruiter, and recruiting station commander before leaving the U.S. Army in 2016. He has also served as a volunteer firefighter with Decatur Fire Department since November of 2015.
During his time in the U.S. Army, he absolutely knew it was a calling to support our country and our way of life. In addition, he has acquired more brothers and sisters from the Army family to help navigate through life's ups and downs. And he now has the opportunity to support the community that raised him to have integrity, trust, honor, and strong work values. In Jeremy's words, "It has been my honor to become a piece of the veteran business community and hope to honor the people I serve."
Jeremy shares his life with three boys: Logan 20; Jacob, 13; and Evan, 6. His desire is to see them become respectable young men, instilled with the values of respect, honor, and integrity – the values ingrained in him from family and throughout military service. A vital role in this business is being filled by a person who wears two hats: operational manager and Jeremy's mom. In his mother and others in his family, Jeremy has seen the strength, intelligence and dedication he wants to focus into the JDog brand. Other Veterans and Military family members are assisting with the workload and providing additional labor.
The CEO and creator of JDog Junk Removal and Hauling, Jerry Flanagan, and his team at the corporate office have not been only able to employ of 100 veterans, but to make over 100 veterans business owners. There is no other organization that mirrors the consistent professionalism, drive and dedication needed to succeed in putting that many veterans into ownership opportunities.
"As I have served my country, I now hope to be able to serve my community as Denton County JDog Junk Removal & Hauling. Just ask and I will find a way to help."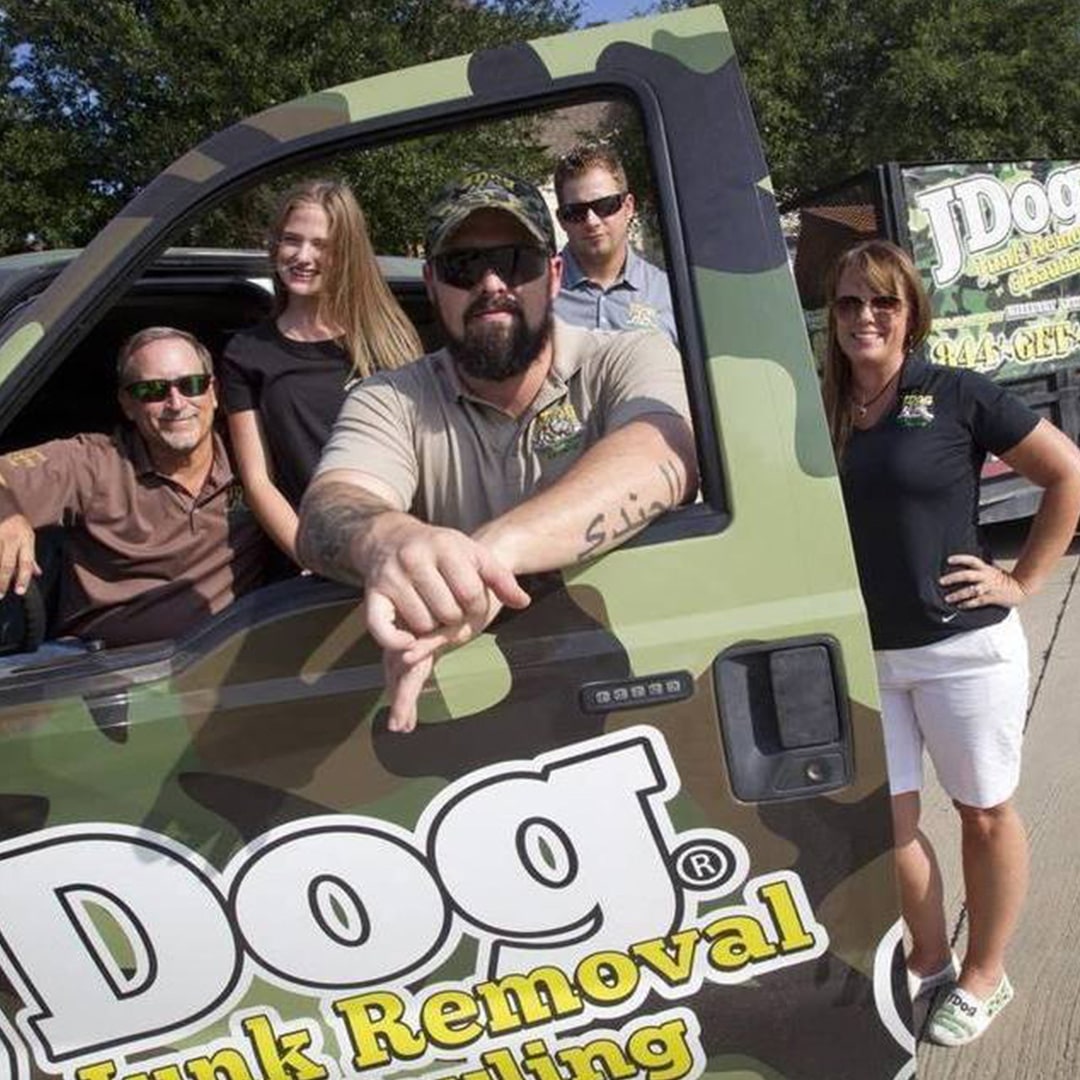 Toni & Brian Hennigan
Military Family Member
My name is Toni Hennigan and I am part owner with my husband Brian Hennigan for the JDog Junk Removal & Hauling HEB franchise. Brian and I married just over 5 years ago and have a blended family with my daughter Samantha (16), my sons Casey (29) and Hayden (24) and Brian's son Brandon (32).
I worked over 22 years in Mortgage Operations until we married when I was able to stop working and stay at home. I will be managing all Administrative and Customer Service Operations for JDog -NE Tarrant County.
Brian has Worked 30 years in Mortgage Sales and will continue with that career path while jumping in to help with our JDog business evenings and weekends. We live in Colleyville, Texas.
Our son Casey is Territory Director for our JDog operation handling marketing and truck operations. Casey served in our military as a combat infantry man in the Army and fought in Iraq and Afghanistan. Casey was with the 2nd Infantry Division 1-23rd Battalion 3rd Brigade. After he left the Army, he spent a year and a half working in the oil fields in North Dakota and South Texas. He later moved back to North Texas to work in sales for a brief period of time and project management as well. He is now up and running full time in the JDog.
Brian was a Military brat as his father was a retired Colonel in the Air Force and served over 100 missions as a fighter pilot over the Vietnam conflict.
Because of these family ties to the military, we have always tried to help our Veterans when possible.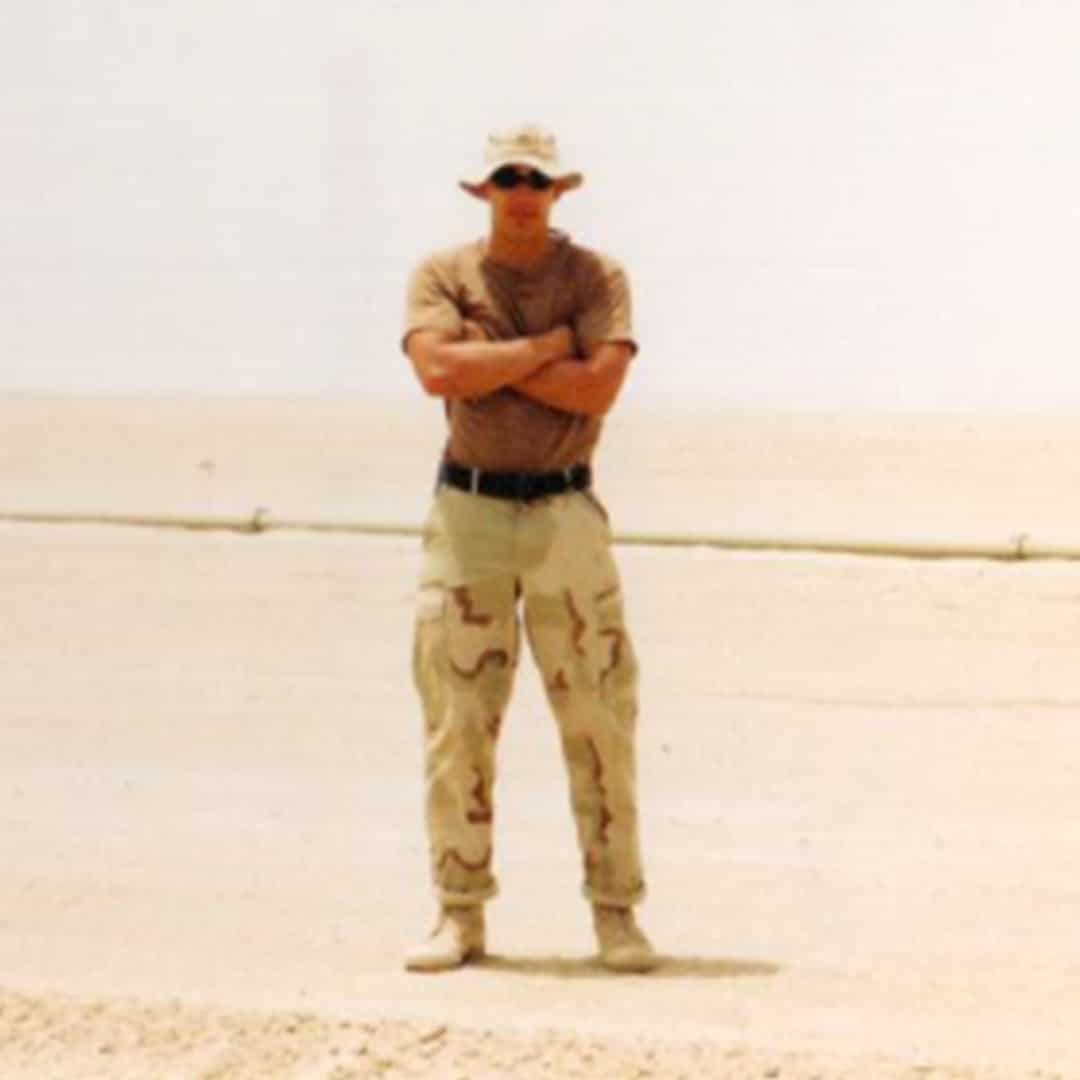 John & Jaime Ortiz
U.S. Army
Sergeant Lionel John Ortiz was born and raised in Arecibo, Puerto Rico and enlisted in the United States Army in 2002 where he served as a Petroleum Laboratory Specialist (92L) and Command Group Driver while station in Hunter Army Airfield, Savannah GA. During active duty he was deployed to Kuwait and Iraq in 2003 to serve in Operation Iraqi Freedom. After being Honorably Discharge, SGT Ortiz worked in the oilfield for 10 years as a Senior Wireline Operator in Grand Junction, CO and Greeley, CO.
SGT Ortiz moved to Fort Worth, TX with his wife Jaime Lynn Ortiz and family. With this new opportunity they are excited to help other Veterans and the people of Fort Worth.
Service Area
Haltom City
Richland Hills
Forest Hill
Lake Worth
Saginaw
Azle
Annetta
The JDog Junk Removal Promise
Mission-Driven
We are on a mission to empower Veteran business ownership. We believe in Respect, Integrity, and Trust. We follow the principles of hard work, dedication, and community service.
Transparent Pricing
Our up-front junk removal pricing is based on weight and volume, and includes labor, travel, transport, and disposal or recycling. Get a free estimate and we'll contact you with pricing.
Eco-Friendly
We reuse, recycle, resell, and re-purpose your items whenever possible. 60-80% of the items we haul away are kept out of the landfill.
Respectful Service
We arrive when expected. We respect your time, your home and your belongings. We are licensed, where required, and fully insured.
---