We're JDog Junk Removal and Hauling, a team of Veterans, Veteran and military family members providing junk removal and hauling services for homes and businesses in our community of Fayetteville, North Carolina. Translating the military's values of Respect, Integrity, and Trust to how we serve you, we are there for you when you are downsizing to an apartment downtown, redesigning your commercial kitchen, or replacing your bedroom furniture set. We also and donate and recycle 60% to 80% of what we haul so you can feel good about where your unwanted items are going. When you're ready to start your home or business project and need a trustworthy team to haul away your junk in Cumberland County, call us at 844-GET-JDOG.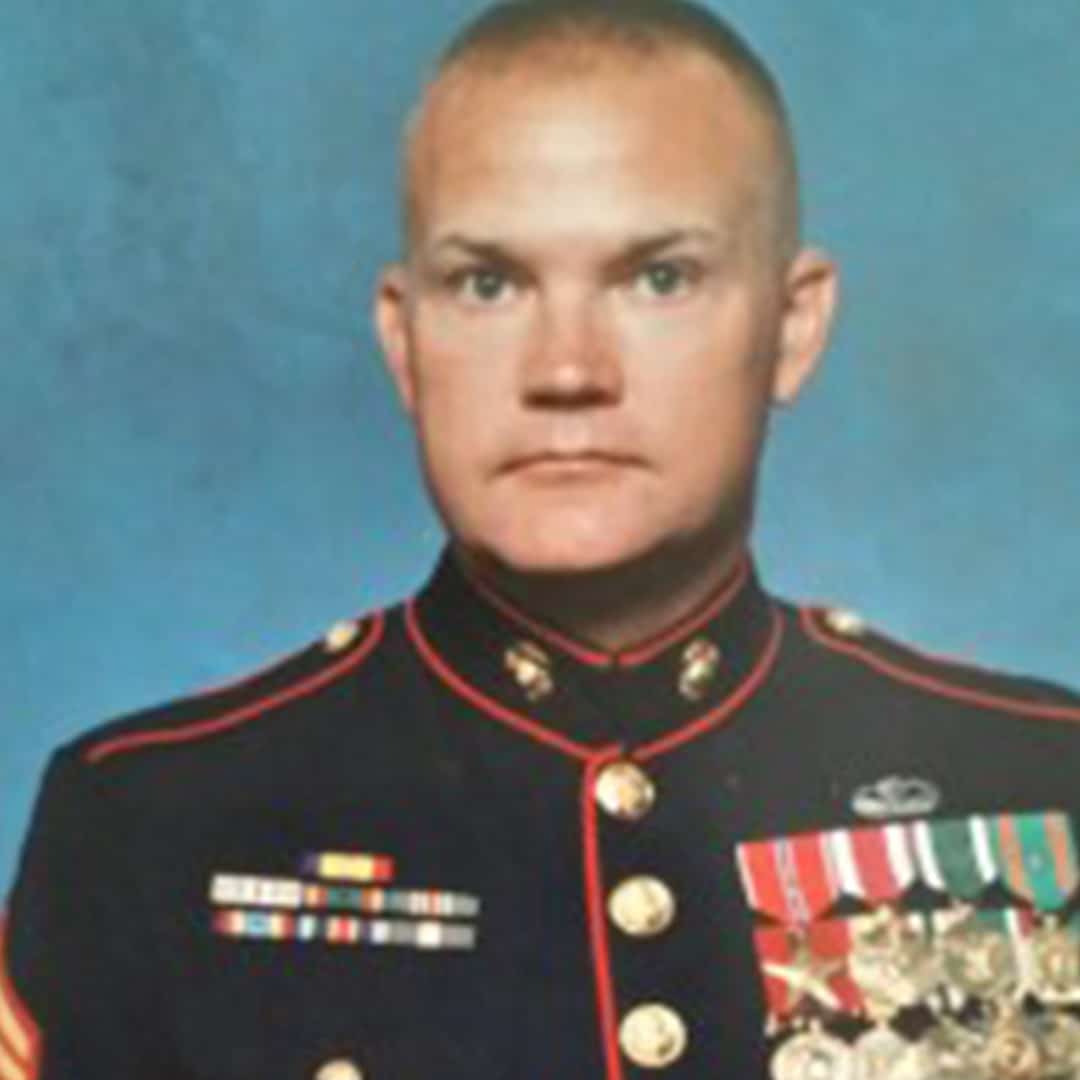 Kenn Capper
U.S. Marine Corps
Kenn Capper was born in 1956 in Cleveland, Ohio and graduated from Euclid Senior High in 1974. Kenn enlisted in the U.S. Marines and graduated as Honorman of his boot camp platoon in December of that year. Kenn went on to a 23-year career in the Marines serving in a variety of billets ranging from reconnaissance team leader to drill instructor and physical training instructor at D.I. school. Additionally, Kenn was a recon company Gunnery Sergeant and First Sergeant with Company "C" 2nd Recon, and then was selected to be the 1st Sgt and Security Chief at the Presidential Retreat, Camp David, Md., serving with Presidents Reagan and Bush 41. Selected as Sergeant Major, Kenn was the Sergeant Major for 3rd Bn 12th Marines during the Persian Gulf War where he was awarded the Bronze Star Medal with Combat "V", for actions clearing an enemy bunker after receiving incoming fire. Kenn later became the Sgt.Maj. of 2nd BN 10th Marines and Regimental Sgt.Maj. of 10th Marines, 2nd Marine Division. Kenn finished his career retiring as a Sgt.Maj. in 1997.
After retirement, Kenn had worked the past 19 years for Vision Quest, a National Youth Organization dealing with at-risk youth. Kenn held billets ranging from Program Director to State Operations Director in PA and has run Vision Quest's Boot Camps along with disaster relief quests for hurricane Katrina and Tornado relief in Joplin, Mo; in addition, Kenn has headed up numerous hiking/canoeing quests, plus multi-month horse quests and a wagon train in Arizona.
Kenn has 7 Children; daughters Amanda. Kelly, Meghan and Alyssa and sons Casey, Cody and D.J.. Kenn resides in Lillington, NC with his wife, Debbie Chiovitti.
Service Area
Fort Bragg
Hope Mills
Pinehurst
Spring Lake
The JDog Junk Removal Promise
Mission-Driven
We are on a mission to empower Veteran business ownership. We believe in Respect, Integrity, and Trust. We follow the principles of hard work, dedication, and community service.
Transparent Pricing
Our up-front junk removal pricing is based on weight and volume, and includes labor, travel, transport, and disposal or recycling. Get a free estimate and we'll contact you with pricing.
Eco-Friendly
We reuse, recycle, resell, and re-purpose your items whenever possible. 60-80% of the items we haul away are kept out of the landfill.
Respectful Service
We arrive when expected. We respect your time, your home and your belongings. We are licensed, where required, and fully insured.
---