About JDog Junk Removal & Hauling
JDog: A Nationally Recognized Brand
---
JDog is a nationally recognized brand offering franchise opportunities through JDog Junk Removal & Hauling and JDog Carpet Cleaning. We specialize in the home and commercial service industry, providing junk removal and hauling as well as floor, upholstery, and carpet cleaning. We are known for our Military work ethic and employment of Veterans. Here's what we do:
Provide franchise opportunities exclusively for Veterans to help them explore business ownership and transition from their time in service
Encourage franchisees to employ other veterans with the goal of reducing the Veteran unemployment rate to below 1%
Remove junk and unwanted items from homes and business—everything from old mattresses to scrap metal (the only thing we don't take is hazardous waste.)
Recycle and donate up to 60% to 80% of the junk we haul to keep as much out of the landfill as possible
Clean carpet, upholstery, tile, and hardwood flooring
Show up on time, in uniform, and respect our customer's home or business
Handle every job and communication with Respect, Integrity, and Trust
Sustainability
We live and work by the Military phrase: slow is smooth and smooth is fast. We take our time and do everything the right way in order to be as sustainable as we can. We recycle, reuse, and repurpose items whenever possible. Many of our JDog locations partner with 5013c charities to donate items to give them new life. Others have resale businesses that donate proceeds to Veteran-focused charities. This effort cuts down on our environmental footprint by limiting the amount of trash we put in the landfill. Some of the items our JDogs aim to recycle, reuse, and repurpose may include:
Furniture
E-waste
Metals
Books
Household goods
And more!
Do you know where your junk goes? Many other junk removal companies bring every trailer directly to the landfill because it's the easiest and quickest option. When shopping around for the right company, but sure to ask about their environmental efforts so you can feel confident in where your unwanted items are going.
---
We can haul away most of the stuff you don't want around anymore, but there are some things that we aren't able to take. Learn what we haul away and what we can't take.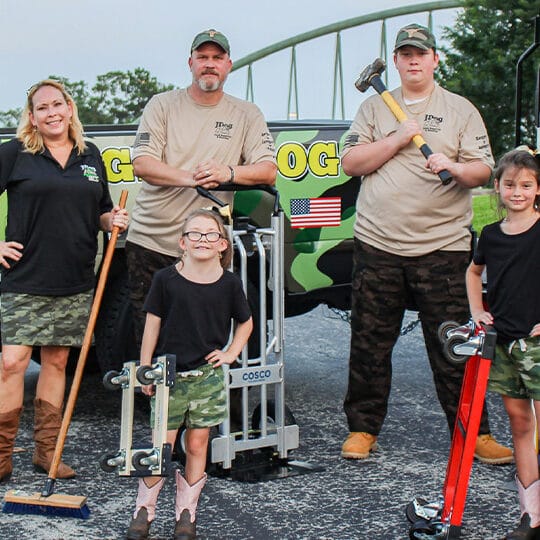 We support Military veterans through job opportunities. If you or someone you know would like to join our team committed to Respect, Integrity, and Trust, apply today.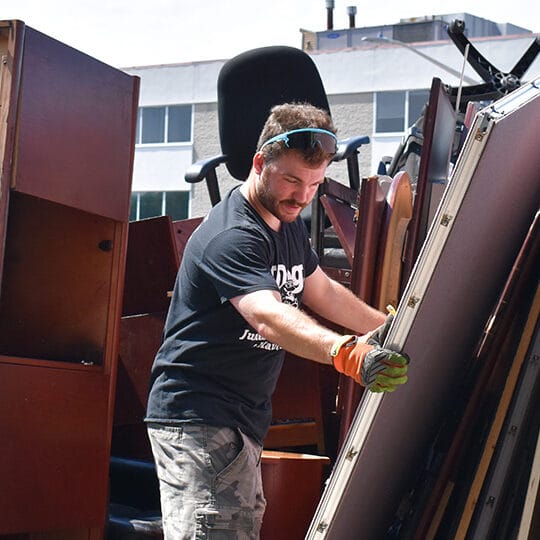 The Foundation's goal is to donate funds to organizations dedicated to improving the everyday lives of Veterans. Find out more about our mission and how you can contribute.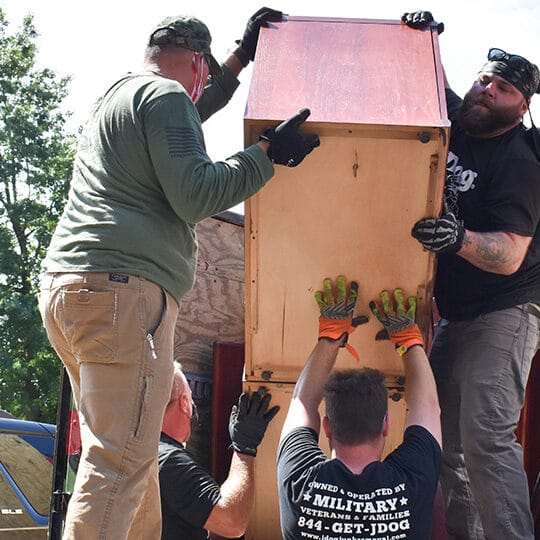 Airing on Discovery and The American Heroes Channel, Operation Hidden Treasures follows enterprising U.S. Military Veterans and their families whose mission is to salvage and repurpose otherwise unused items and turn them into 'hidden treasures' for people in need.
---
Leadership & Advisors
Individuals who live by the values of Respect, Integrity, and Trust
---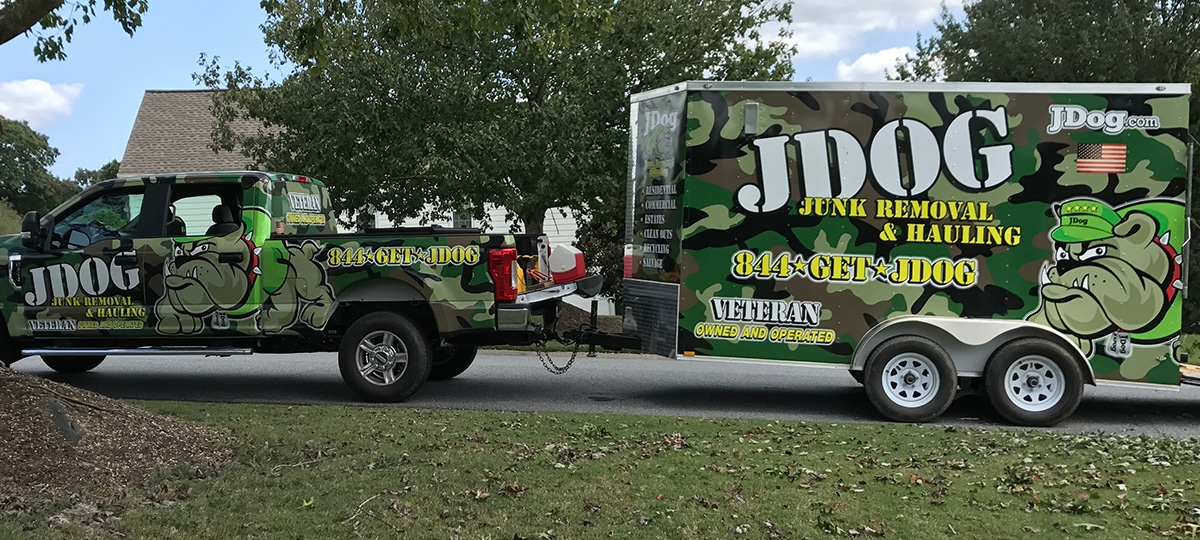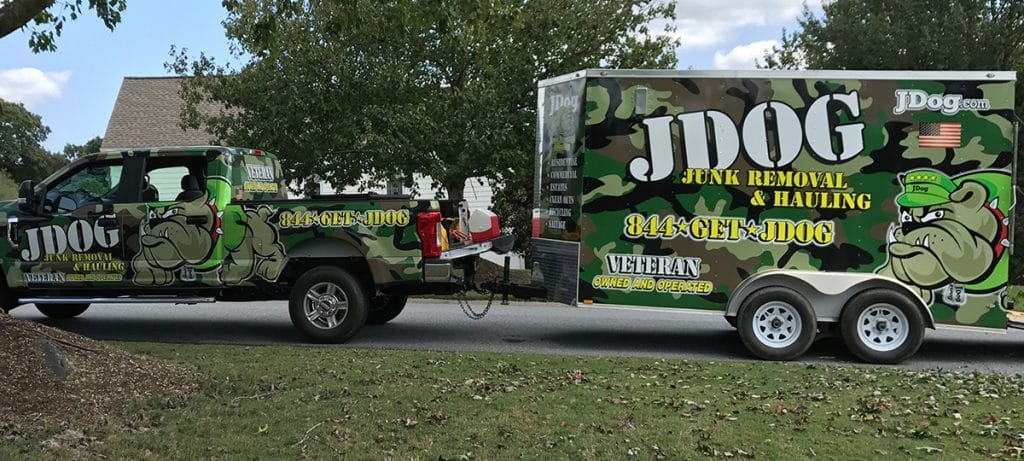 We have a team of leaders and advisors who help ensure the satisfaction of our customers and the success of the heroes who own each location. Each has a unique background stemming from their connection to the Military. Learn more about our leaders and how they contribute to JDog's goals.
Own a Franchise
Have you always dreamed of owning your own business?
---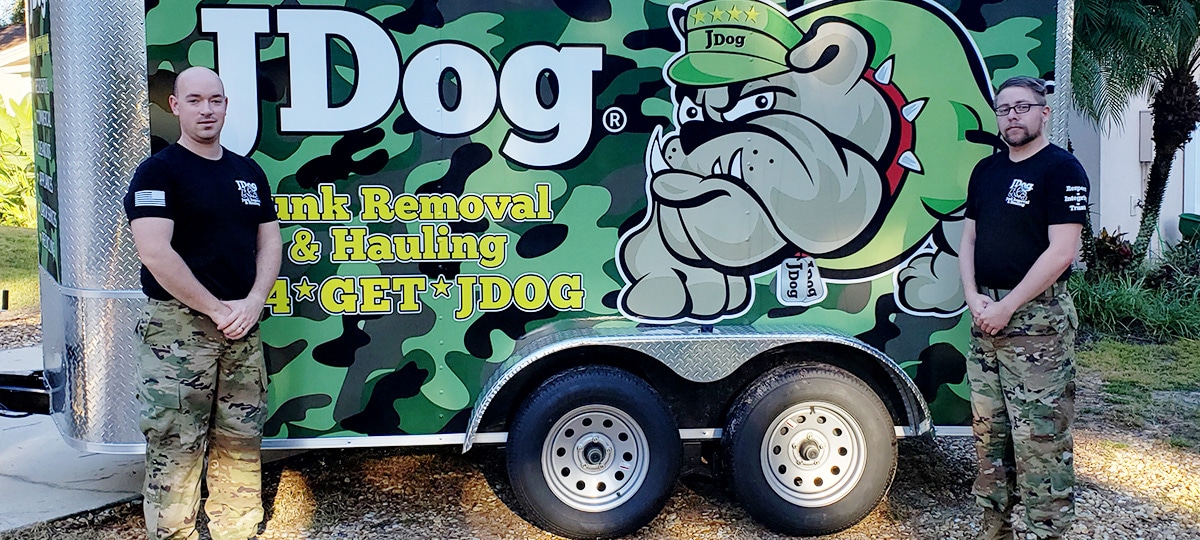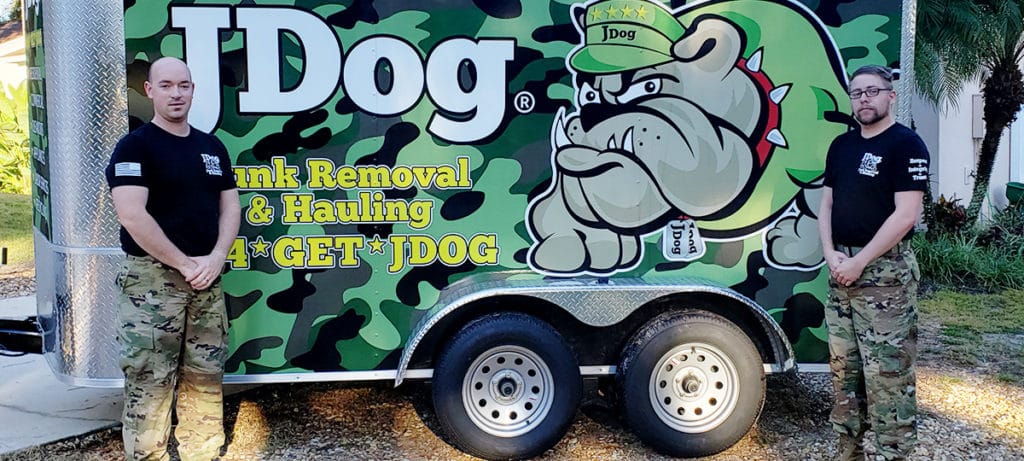 Are you a Veteran or military family member who lives by the values of Respect, Integrity, and Trust? Do you want to be part of a nationally recognized business and have all the tools you need to succeed? Owning a JDog Junk Removal franchise location could be the right choice for you. Contact us today to find out more and start your journey to business ownership.
---