Parting with Pool & Patio Furniture
What to Get Rid of this Season
---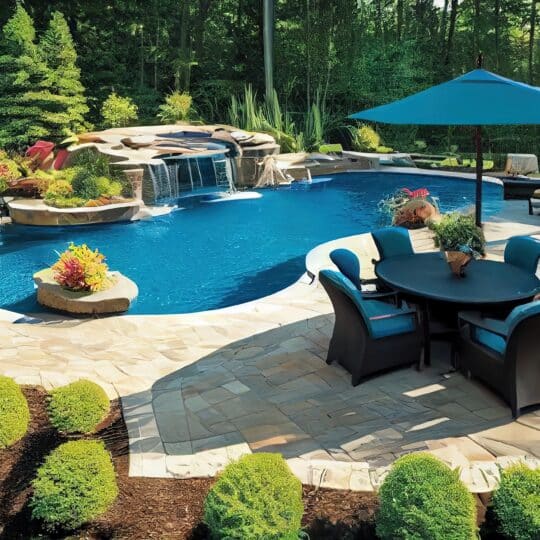 Now that it's closer to winter than summer, time in the pool and on the patio is few and far between. Once you start closing up your outdoor space for the season, consider what could use replacing next year. Now is the time for parting with patio furniture and pool equipment you don't need before it ends up in storage.
Parting with Patio Furniture
Most outdoor tables and chairs are designed to withstand the elements. The materials are made to resist rust and fading, but that doesn't mean they're indestructible. If your furniture has seen sunnier days, it may be time for an upgrade. Also consider the amount of outdoor entertaining you do. You may want to downsize depending on the space and seating needs. Whatever the case may be, larger items like furniture can quickly overcrowd a landfill. If you can't repair or refinish the piece, think about donating or recycling options to help keep these bulk items out of the trash.
No Longer Cool for the Pool
From floats and boats to toys and tools, pool items also have a shelf life—especially inflatables. Wear and tear on these items could lead them to a landfill as well. However, any item that requires the use of chlorine or other chemicals need to be disposed of properly. Look through your inventory of pool noodles, lounges, umbrellas, skimmers, filters, goggles, bathing suits, towels, and more. Before it goes back into storage, fast forward to next summer and think about if it can survive another season. If the answer is no, look into recycling resources.
Clearing Pool & Patio Items
It may be sad to shut down the pool and patio for the season, but think about the good you could do by donating or recycling these items. When you contact JDog Junk Removal & Hauling, you get a team of Veterans and Military family members who know how to handle everything from bulk furniture to unique disposal requirements. Our team provides transparent pricing, respectful service, and donates what we can to make the process as painless as possible for you and the environment.