Safety Tips for Selling Online
Stay Safe with These Tips
---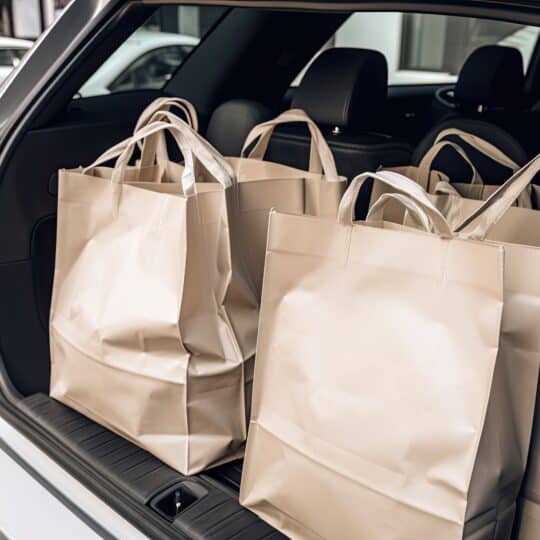 Selling your unwanted items is one of the most environmentally friendly ways to get rid of things you don't need anymore. It can also be one of the most beneficial to you as you make some extra money. Ready to make a deal? Learn about safety tips for selling online and stay informed about risks you should be aware of before agreeing to a sale.
Safety Tips for Selling Online
Use a Meetup Point: Whenever possible, arrange to meet the buyer in a public and well-lit area. Many police stations offer designated "Safe Exchange Zones" where you can conduct transactions under surveillance. Coffee shops, shopping malls, or other busy places are also excellent options to ensure your safety. And before meeting a buyer, let a friend or family member know where and when you'll be conducting the transaction.
Have Someone with You: If a buyer is coming to your home to pick up an item, consider having a friend or family member present during the transaction. This extra set of eyes can provide an added layer of security and discourage any potentially ill-intentioned individuals.
Utilize Your Driveway: When possible, make the transaction in your driveway or front yard rather than inviting strangers into your home. This minimizes the risk of exposing your living space.
Research Your Buyer: If you have reservations about a potential buyer, don't hesitate to conduct a quick online search. Some platforms even allow you to review buyer profiles to assess their credibility.
Delay Sharing Your Address: Don't share your home address until you're certain about the legitimacy of the buyer. Initiate contact through the platform's messaging system first. Once you've established trust, you can then provide your address if need be.
Trust Your Instincts: If something feels off or too good to be true, it probably is. Listen to your intuition and prioritize your safety over completing a sale.
Skip the Risk and Call JDog Junk Removal & Hauling.
Simply call JDog Junk Removal & Hauling, and we'll take care of the furniture you no longer need so you can skip the stress of selling. We responsibly donate and recycle 60% to 80% of the items we haul so you can feel good knowing your unwanted furniture isn't heading for a landfill. Call us today at 844-GET-JDOG to schedule a pickup.