What to Do with Your Old Pull-Out Couch
Your Options for Removal
---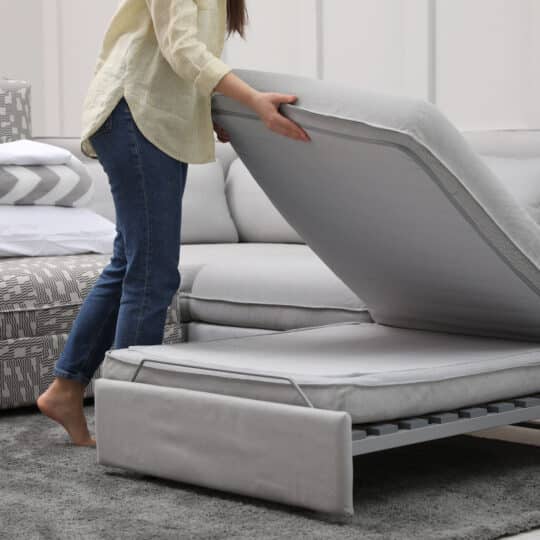 If you've got an old pull-out couch that's taking up space in your home, you may wonder what to do with it. You don't want to keep it, but you also don't want to throw it away and create more waste in the landfill. Fortunately, there are plenty of options for getting rid of an old pull-out couch. Let's look at some of the best ways to get rid of it.
What to Do with Your Old Pull-Out Couch
Put It In A New Room. Before kicking it out of your house, consider moving it to a new room. It might not work in your living room anymore, but it could be perfect for the spare bedroom or the basement. This way, you can still enjoy its comfort and convenience without having to look at its outdated style daily! Plus, you still have the option to change your mind if you really don't want it in your home anymore.
Sell It. If your pull-out couch is still in good condition, you could try selling it online. Places like Facebook Marketplace, Craigslist, and Nextdoor are great places to start. Make sure you post clear pictures and give as many details as possible so potential buyers know exactly what they're getting.
Donate It. There are lots of charities that accept furniture donations, such as The Salvation Army or Goodwill. All you have to do is drop off the furniture at one of their locations, and they will take care of the rest. In addition to helping someone in need, you can also benefit by writing it off on your taxes as a donation.
Call JDog Junk Removal & Hauling. At JDog Junk Removal & Hauling, we know getting rid of a pull-out couch is no easy task. In fact, some municipalities impose fines for improperly dumping furniture, and sofas take up valuable space in landfills. The team at JDog Junk Removal & Hauling knows how to get rid of old furniture properly. We'll even donate certain items, depending on their condition. Schedule a pickup of your old pull-out coach today by calling us at

844-GET-JDOG

.